Company Has No Employee Handbook? Here Are 5 Reasons You Need One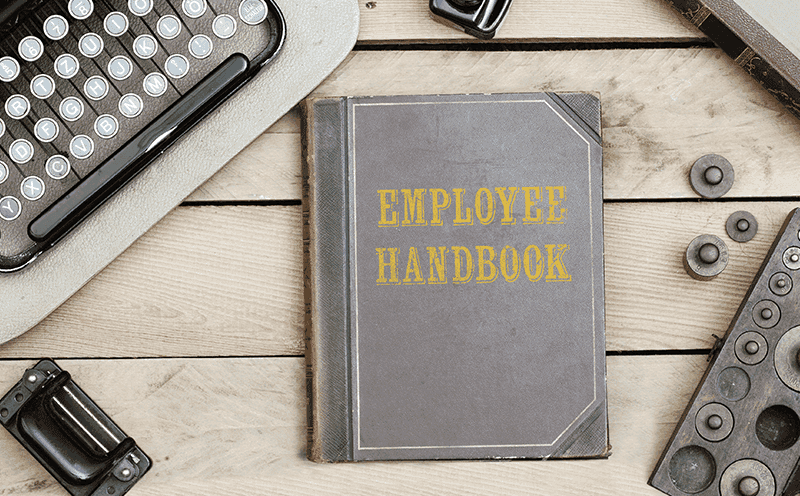 If your company or organization doesn't have an employee handbook, you're probably asking yourself, "Should I write one?"
It may feel like a daunting and time-consuming task, but the benefits of having one are numerous.
How An Employee Handbook Pays Off
The U.S. Small Business Administration notes, "an employee handbook is an important communication tool between you and your employees. A well-written handbook sets forth your expectations for your employees, and describes what they can expect from your company."
Here are five reasons why you should consider creating a manual for your employees:
It's a one-stop-shop to introduce employees, no matter their level or experience, to your company, its culture and its mission and vision.
Providing employees with a guidebook is a consistent and efficient way of ensuring that everyone in the company is treated equally and that all employees understand what is expected of them.
A handbook is an excellent way to lay out the benefits and perks you offer.
With standard policies clearly written out, managers won't have to decide issues on a case-by-case basis, which will help them avoid conflicts or accusations of favoritism.
An employee handbook serves as a standard document to which anyone can refer in case of questions or disputes. This protects employees, management, and ownership in day-to-day business. A comprehensive company manual can also be a resource if you need to defend against legal claims involving current or former employees.
Let Your Culture Shine Through
For these reasons and more, having an employee manual can be beneficial. If you decide to create a handbook, keep a positive attitude about the project.
 You believe in your company and its goals, and this handbook should reflect your organization's personality and values. Make it something you're proud of!
If you need more guidance on what to include in the manual, the Small Business Administration offers an Employee Handbook Guide that highlights key elements.
---