What Is A Social Security Number Trace?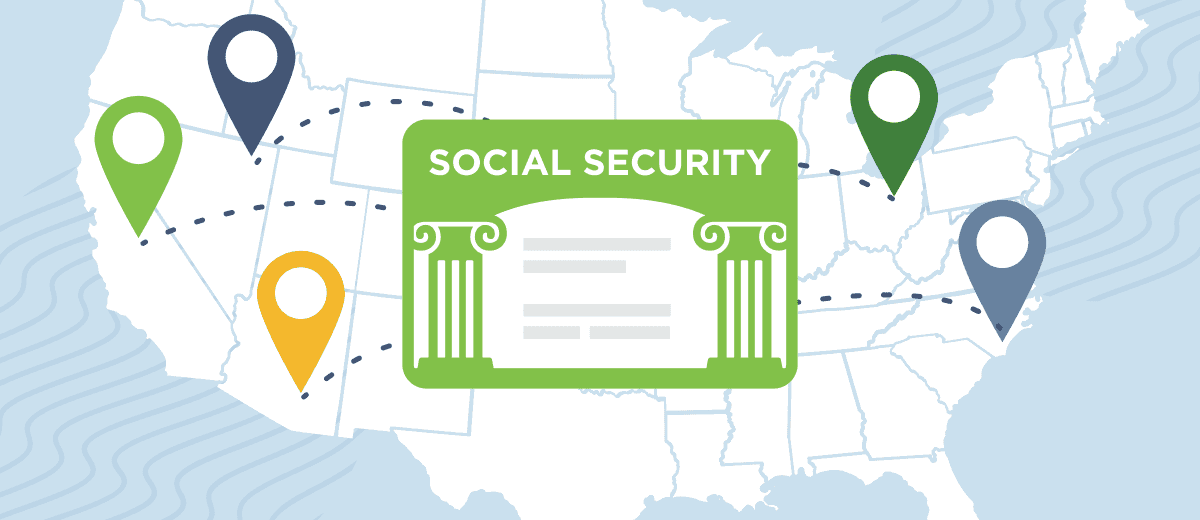 A Social Security Number Trace is often the first step in the background screening process. Find out what you'll learn from an SSN Trace, why it's a logical starting point for a background check, and why you may want to consider additional screenings for a comprehensive pre-employment background check.
---
A pre-employment background check often begins with a Social Security Number Trace, or SSN Trace. Searching the history and validity of a candidate's Social Security number can be a helpful first step for assessing and confirming a candidate's identity, and conducting accurate checks on criminal background, credit history, and more.
What Is An SSN Trace?
An SSN Trace is a database search (which may include data from lending institutions, utilities, schools, and credit card companies) that provides basic information on a candidate's Social Security number. This includes the year the number was issued by the Social Security Administration, the state in which it was issued, and the names and current and previous addresses associated with the number. An SSN verification also confirms a SSN number is valid, and that it matches the candidate's name and date of birth. 
By running an SSN Trace before conducting a criminal background search, credit history, or other screening, an employer or consumer reporting agency (CRA) can get preliminary confirmation of a candidate's identifying information. This information helps employers pinpoint which state or county criminal record databases to search in additional screenings.
An SSN Trace can reveal discrepancies with a candidate's identity or SSN, however, it can't guarantee the number a candidate submits actually belongs to that individual. For this reason, along with others we'll cover in this article, employers may want to complete a full identity verification as part of the pre-employment screening process.
Top 3 Reasons To Include An SSN Trace In A Background Check
Social Security numbers are an important discovery and accountability tool. Without an SSN, you may be unable to conduct certain background searches or may receive information on the wrong person. Here are three reasons to start a background check with a Social Security Number Trace:
Identify potential identity issues early on. CRAs use SSN Traces to check whether a number is valid and belongs to the name the candidate provided. An SSN that is not currently in use, or that has been assigned to a different name, could be a sign of identity theft, mistaken identity, or false identity. A finding that an SSN is associated with multiple names may indicate that multiple people have used the same SSN (either intentionally or by mistake), resulting in a "merged" credit file.
Verify an accurate SSN for background checks. SSNs may be used to help confirm identity on other pre-employment screenings, such as criminal records checks. An SSN Trace can help ensure the screening results you receive match your candidate—and aren't confused with data on someone with a similar name and date of birth. Matching the wrong Social Security number to your candidate could cause you to deny a job to a qualified applicant or lead to time-consuming disputes that may delay your hiring process.
Learn where to search next. The name and address histories revealed in an SSN Trace may help you determine next steps on a background check. If you discover a candidate has lived in multiple locations during the past seven years, you may decide to run criminal background checks or motor vehicle record searches in all of these jurisdictions. Similarly, you may want to do additional research using a maiden name or alias to ensure the most thorough results. 
What Does An SSN Trace Show? 
What shows up on a Social Security background check? An SSN Trace reveals basic information related to a Social Security number: 
Whether the number is a valid SSN currently in use
The year the SSN was issued
The state in which the SSN was issued
Names, including maiden names and aliases, associated with the SSN
Recent address history associated with the SSN
An SSN Trace can help pinpoint inconsistencies in a candidate's information. For example, you may find that their SSN was issued in a year that predates their stated date of birth. It may also reveal errors or false information, as with a number that is not currently in use and therefore not valid. 
How To Run An SSN Trace Background Check
The simplest way to run a background check with an SSN is to partner with a qualified CRA, like GoodHire. Working with a CRA provides several benefits for employers. First, they can access the databases that compile information for SSN Trace background checks which can speed the screening process. 
CRAs can also help you conduct comprehensive background screenings that begin with SSN Traces and may also offer services such as identity checks; criminal history, driving record, and credit background checks; employment and education verifications; and more. 
Additionally, a qualified CRA can help you maintain compliance with FCRA requirements for pre-employment background screenings and assist in obtaining proper consent to conduct background searches. 
Get A Background Check With GoodHire
GoodHire helps employers navigate the pre-employment screening process, beginning with SSN Traces and including 100+ screening options for a comprehensive background check. Our streamlined, mobile-optimized platform results in a faster background check process and a great candidate experience, while giving you peace of mind with extra security to protect SSNs and other sensitive data. 
To learn more about GoodHire's SSN Trace and identity verification screening services, reach out to our sales team.
Disclaimer
The resources provided here are for educational purposes only and do not constitute legal advice. We advise you to consult your own counsel if you have legal questions related to your specific practices and compliance with applicable laws.
---