Mistaken Identity, ID Theft & Background Check Identity Verification Problems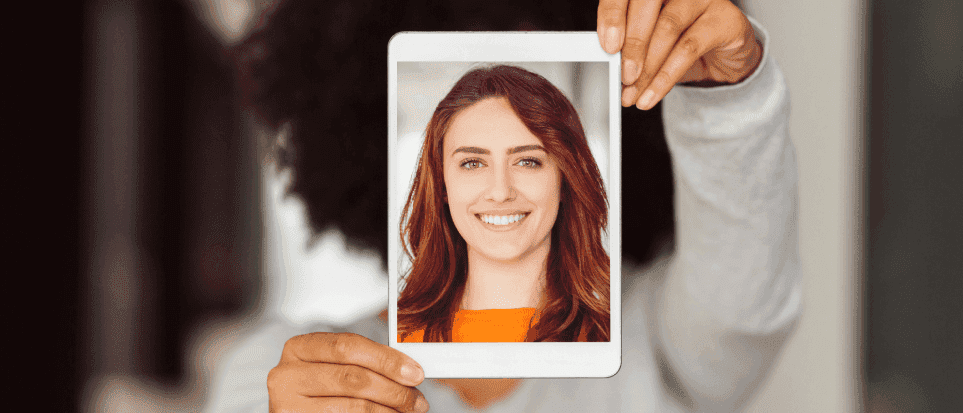 Mistaken identity, identity theft, and mismatched information can cause issues for both employers and job candidates. Conducting identity background checks can give you peace of mind that a candidate is who they say they are.
This article explains three common identity problems, what they mean for your hiring process, and how to conduct compliant identity checks.
---
Identity background checks may not seem all that necessary for employers. Between criminal background checks, drug screenings, MVR checks, and more, it may feel like you're gathering enough information to verify a person's identity. However, that's not always the case, as mishaps like mistaken identity, identity theft, and more can cause issues for both employers and employees.
The importance of an identity background check is two-fold: First, it adds an extra layer of security in confirming the information revealed in the other screenings actually belongs to the candidate. Next, it gives you peace of mind that the person you're hiring is who they say they are.
With millions of identities stolen each year, it's possible for a candidate to use a stolen identity to apply for positions, putting employers at risk of hiring someone who isn't who they appear to be. Identity background checks act as an extra level of security when screening candidates, especially ones in remote positions, freelancers, contractors, and more.
That's why identity background checks through third-party services like GoodHire are crucial for the screening and hiring process. They can minimize risks for employers—both in hiring candidates with the right qualifications, and adding an extra layer of security to make sure your candidate is the person they claim to be. 
Challenge #1: Mistaken Identity 
One of the most common issues with identity verification is mistaken identity. In other words: when a criminal background check or other type of screening reveals information that doesn't match the candidate. These are typically instances in which a candidate shares the same name (and even sometimes the same birthday) as someone else.
In this instance, red flags may appear on someone's background check that belong to someone else. Red flags like:
Criminal records
DUIs
Appearance of the sex offender registry, and more 
If that happens, a candidate may be denied a job offer based on inaccurate data. That was the case of one man in New York City whose job offer was revoked after a background check revealed he was convicted of drunk driving, larceny, and forgery. 
It was later revealed that the candidate shared the same name and birthday as a man who was actually convicted of it all—but they had a different middle initial. As a result, a lawsuit was filed against the employer's screening service for not conducting thorough screenings to verify the man's identity.
Mistaken identity can also happen when there are several different nicknames or aliases for the same name. For example, if someone's name is Richard Smith, there's potential for several nicknames, like Rick, Ricky, Rich, Richy, or Dick. 
That's exactly what happened in another case of mistaken identity in Florida. The victim's name—Richard Williams—was mistakenly attached to someone named Ricky Williams, who was charged with several crimes. As a result, Richard Williams was rejected for two jobs and went on to win a $3.55 million lawsuit for lack of thorough screening.
By taking an extra step in the screening process and adding identity verification, you can assess whether the legal name, date of birth, and address provided are the candidate's own—helping to avoid unintentional mix-ups and giving you peace of mind.
Challenge #2: Identity Theft
In the US, 33% of adults have experienced identity theft, which is more than twice the global average. Identity theft can expand across several touchpoints, including:
Opening bank accounts
Taking out loans
Using credit cards
Missing payments
Ruining credit scores, and more
In more extreme cases, a person may be the victim of criminal identity theft, which happens when someone uses another person's name when they're arrested or uses a fake ID when apprehended. As a result, their charges may show up on someone else's background check—all of which can lead to the same mishaps in cases of mistaken identities.
When it comes to employment, 32% of people have reported that identity theft has negatively impacted their professional lives. Of that 32%, people said identity theft either caused issues at their current workplace, they've lost job opportunities, or have lost their current employment altogether.
Identity theft can also cause issues for employers. How? Without thorough screenings and background checks, they may risk hiring a candidate who is falsifying their identity to get a job. 
In this case, the imposter may have red flags on their background—like a criminal record—that can raise issues of trust and security amongst your company and current employees. But with extra steps like an identity check, you can feel confident you're hiring candidates who match their true identity.
Challenge #3: Mismatched Information
While mistaken identity and identity theft can cause problems with background checks, there are a few other issues that can cause hiccups for employers and candidates, including:
A typo or error when submitting information—especially Social Security numbers (SSNs)
Submitting expired documents
Submitting unreadable documents
Mismatched names (using a nickname vs. legal name, middle names, hyphenated last names, etc.)
In these instances, any confusion can be more easily prevented if the candidate is given the opportunity to review and confirm the information provided is correct. 
Further, providing all candidates with a copy of their background check results at the same time you receive their results gives candidates a chance to dispute any discrepancies they find—which could be a red flag for identity theft if additional reviews show the records don't actually belong to them. (To make this easier, GoodHire automatically sends candidates a copy of their background check.)
Get The Most Accurate Background Check Information With Identity Verification 
Identity Verification is a crucial part of the candidate screening process. It helps ensure you're hiring candidates who are who they say they are, and making hiring decisions based on accurate background check results. 
With GoodHire's Identity Verification, knowledge-based authentication questions are used to verify that a candidate is who they say they are. If a candidate's identity can't be confirmed, we'll walk you through the entire process to help you stay compliant every step of the way.
Disclaimer
The resources provided here are for educational purposes only and do not constitute legal advice. We advise you to consult your own counsel if you have legal questions related to your specific practices and compliance with applicable laws.
---