Complete Guide To "Failed" Background Checks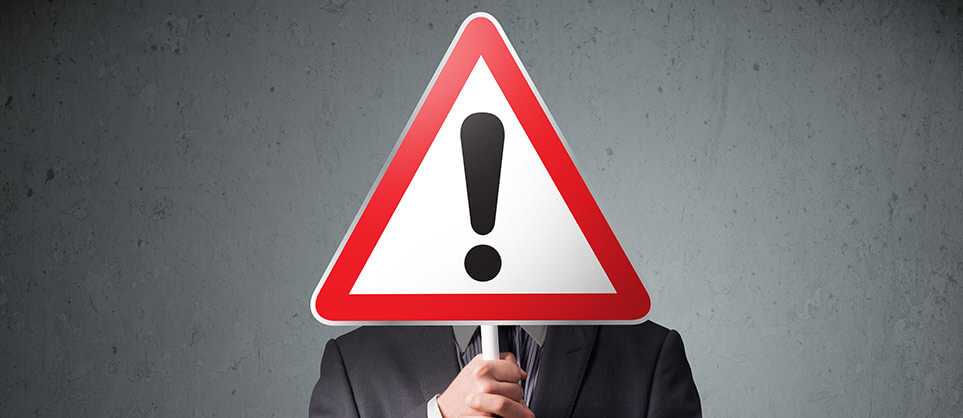 Pre-employment background checks can be an important part of the hiring process. But what happens if the background check reveals unexpected information about your candidate? Can you still present a job offer? Let's take a closer look at the common issues that might come up on a background check and five steps that can help you make an informed decision. 
---
You think you've found the perfect candidate for the job and you've extended a job offer. Then their background check returns unfavorable results. For many positions, a "failed" background check doesn't have to automatically disqualify the candidate. When you implement the right strategies, under many circumstances, you may be able to confidently proceed with the offer. 
Note: As an organization, GoodHire does not use pass or fail language with regard to background checks. However, we know that many people do use these terms and have questions about how to proceed when a background check requires extra consideration.
GoodHire is committed to fair chance hiring and empowering employers to fairly assess their candidates' history. GoodHire tools like Comments for Context and localized adverse action can help employers implement and scale fairer background screening adjudication processes. 
Employment screenings can help protect you against everything from unexpected performance problems to risky on-the-job behavior. That's why understanding why the candidate "failed" the background check helps you make an informed, and best, decision for your company. 
What Is A "Failed" Background Check?
A "failed" background check means the results of the background screening report returned alerts on a job candidate, such as a criminal conviction, a suspended driver's license, or a positive drug test.
Although you may receive an alert on the screening results, a "failed" background check after a job offer doesn't necessarily mean that you should not move forward with the candidate. There could be many reasons why a background check "failed." In fact, there are lots of things to consider before deciding not to hire a candidate, including the responsibilities of the position, your company policy, applicable industry regulations, and federal, state, and local laws. But when deciding whether to hire a candidate based on what was found on their pre-employment background check, it's important to follow certain steps as an employer. 
Top Reasons A Candidate Could "Fail" A Background Check
From a criminal history or driving record violations to falsified employment or education discrepancies, there are many reasons why a candidate may "fail" a pre-employment background check. Different types of background checks return different types of information that may or may not be relevant to the job offer, so careful consideration of the results will aid in an informed hiring decision.
Let's take a closer look at what can cause red flags on a background check:
Criminal Record
A criminal background check may reveal felony or misdemeanor convictions, violations or infractions, arrests that didn't lead to prosecution, acquitted charges, or charges that were dismissed. Pending criminal cases may also show up on a criminal record check. If the candidate has a criminal history, there are several factors that may impact an employer's hiring decision, including industry-specific regulations and the type of role. However, employers must be sure to comply with federal laws and guidance, as well as applicable fair hiring laws if they decide against hiring a candidate based on the results of their background check.
driving record violations
A motor vehicle report (MVR), or driving record check, searches a candidate's driving history for traffic violations, license status and type, and vehicle-related criminal charges (like DUIs). A "failed" background check may reveal unsafe driving practices or a suspended license. Checking an MVR can help employers avoid any legal or insurance consequences that could arise should the employee get into an accident on-the-clock or while driving a company-owned vehicle. 
unverified employment history
What happens if a background check can't verify employment? Business Insider discovered 72% of Americans have lied on their resume, including work experience. An employment verification can help confirm that what a candidate puts down on their resume or application is true, including previous job titles and dates of employment. If discrepancies appear, this could mean that the candidate was not truthful about their background, or even that they do not have the necessary experience for the role. 
unable to verify education
Education verification helps employers confirm a candidate's education, degree, training, or certifications. A "failed" education verification may show discrepancies in the information provided by the candidate, which may include invalid or missing academic credentials. In certain industries, like teaching, a specific degree may be required by law. Running an education verification can help e
positive drug test
Pre-employment drug screenings can help employers test for the presence of certain prescription and illicit drugs. A "failed" drug test means one or more results were positive, indicating the presence of such substances. In these cases, an employer may choose not to hire the candidate, especially in regulated industries or where impairment on the job could create liability (such as driving-related positions). In states where individuals may legally use marijuana for medicinal purposes, employers may wish to consult with their legal counsel before taking adverse action on the basis of a failed drug test. Regulations concerning drug testing and hiring decisions vary from one location to another, so employers should follow applicable state laws and the advice of legal counsel.
What happens if you "fail" a background check?
A "failed" background check doesn't mean that you are automatically disqualified from the role. Some consumer reporting agencies (CRAs) offer features that enable candidates to provide additional context about their past for more informed decisions. Additionally, employers are legally required to follow certain steps when deciding not to hire a candidate based on the results of their background check to ensure decision making based on accurate information.  
What Do You Do If Your Candidate "Fails" Their Background Check?
Employers need to stay compliant with applicable federal, state, or local fair hiring or ban-the-box laws when deciding whether or not to make a job offer. If you are unsure of the laws that apply to your company, industry, or state, it is a good idea to seek legal counsel. 
Here is what to do if your candidate's background check reveals something unexpected:
Step 1: Consult Company Background Check Policy 
Generally speaking, it is a good practice for an organization to have a formal background check policy in place. These screening guidelines typically outline what types of screenings may be used in your background checks, including criminal history, past employment and education verification, reference checks, motor vehicle records, and where permitted, credit history. To create a consistent hiring process, it is important to adhere to your background check policy when reviewing background screening reports and considering candidates. 
Step 2: Send Pre-Adverse Action Notice
If you're considering not hiring an applicant based on the results of a background screening, you must inform the candidate with a pre-adverse action notice. They must also be provided with a copy of their background check as well as a copy of a "A Summary of Your Rights Under Federal Credit Reporting Act (FCRA)". This gives the candidate a chance to review the results of the background screening for accuracy and respond to any of an employer's questions regarding information discovered in the report. (Forms and templates can be downloaded here.)
Step 3: Allow the Candidate time to Respond
After you have initiated the adverse action process, you must provide the candidate with sufficient time to respond–typically five to 10 business days, depending on your jurisdiction. This gives the candidate an opportunity to discuss or dispute the issues within the background check. Depending on the nature of the circumstances related to the results found on the background check, the candidate may be able to provide a sufficient explanation that eases an employer's mind. 
Step 4: Make A hiring Decision 
Once the candidate has responded (or the waiting period has elapsed), the next step is to determine whether to continue the hiring process or not. You should ensure you've applied your company's background check policy and followed EEOC guidance to conduct an individualized assessment before making a final decision. If you decide against hiring the candidate, you will need to send a final adverse action notice. 
Step 5: Send A final Adverse Action Notice 
When an employer decides not to hire the candidate based on the results of a background check, federal law mandates that you send a final adverse action notice to the individual. This is also sometimes – incorrectly – called a "failed" background check letter. In the letter, you are required to explain that the findings of the background check are the reasons for the rejection, the candidate's right to dispute any inaccurate information, and the option for them to request a new copy of the background check within 60 days. If the employer worked with a CRA to conduct the background check, the notice must include the CRA's contact information and a statement that the employer (not the agency) made the hiring decision. 
To mitigate risk of potential fines and legal action against your company, it is critical that you stick to the letter of the law, especially when a background check reveals a criminal record. 
Get A Background Check With GoodHire
While background checks may sometimes reveal unexpected information about a candidate, the results don't always demand an immediate disqualification of the candidate. Reviewing a "failed" background check in accordance with your company policy and applicable laws can help you make the most informed hiring decision. 
Working with GoodHire can help streamline the process while also supporting compliance. GoodHire offers 100+ background screening options with built-in compliance tools and workflows to help you easily manage employment screening from start to finish. Ready to get started? Get in touch. 
Disclaimer
The resources provided here are for educational purposes only and do not constitute legal advice. We advise you to consult your own counsel if you have legal questions related to your specific practices and compliance with applicable laws.
---