Summary Of Your Rights Under FCRA (Fair Credit Reporting Act)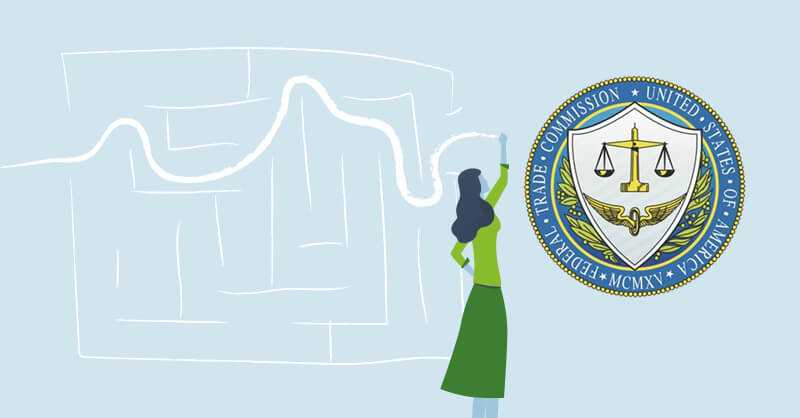 The federal Fair Credit Reporting Act (FCRA) protects job candidates' and employees' sensitive information by laying out rules for employers and consumer reporting agencies that conduct background checks. If you're applying for a job, read this article to learn what FCRA rules employers must follow when doing background screening and what your rights are.
---
Employment background checks involve sensitive information that may include Social Security numbers, criminal records, work history, driving records, and sometimes credit history. 

A federal law called the Fair Credit Reporting Act is designed to protect this information by laying out rules for employers and the consumer reporting agencies (like GoodHire) that produce the background checks. That's why you'll often see the phrase "FCRA compliance" in materials from background check companies.

FCRA compliance simply means following the requirements set out by the FCRA. These rules are designed to promote accuracy, fairness, and privacy.

GoodHire background checks are FCRA compliant; unfortunately, not all background checks are. When an employer's or a background check company's practices don't comply with FCRA regulations, they may face lawsuits and penalties.
What The FCRA Means To You
You have rights under the FCRA, and the document A Summary of Your Rights clearly lays them out.

If an employer decides to run a background check on you through a consumer reporting agency, the FCRA states that the employer must:
Notify you that they'll conduct a background check and that the results could influence their decision to hire you

Get your written consent to conduct employment screening through a background check company

Notify you if the results of the background check make them consider not hiring you. When they send you this notice (called a pre-adverse action notice), employers must also:


Give you a copy of the background check results

Provide the name, address, and phone number of the background screening company that ran the check

Include a copy of your rights under the FCRA


Allow time (typically five days) for you to file a dispute if there are inaccurate results 
All these steps must happen before the employer makes a final decision.

If the employer still decides not to hire you after following all these steps – and allowing time for the consumer reporting agency to reinvestigate, if you filed a dispute – they must send you a final adverse action notice in writing.

What Else To Know About The FCRA
The FCRA applies to other kinds of consumer reports in addition to employment background checks. If the information in a background check or credit report is used to deny you access to credit, insurance, or employment, the FCRA gives you these rights:
The right to know what's in your file. When an employer runs a background check on you, GoodHire sends you a copy of your results automatically. Other background check companies might send you a copy only if the results make the employer consider not hiring you.

The right to dispute incomplete or inaccurate information. If you file a dispute, the consumer reporting agency must reinvestigate the information. If they confirm that the information is accurate, they can keep reporting it. If the consumer reporting agency finds an error, they must remove or correct the information within 30 days.

The right to see your credit score from consumer reporting agencies that create scores or distribute scores. This right mostly applies in cases of property loans. GoodHire does not create or report credit scores, even if an employer runs a credit check on you. In fact, employment credit reports do not include credit scores. (See

The Difference Between Employment & Personal Credit Checks

.)

To learn more, read A Summary of Your Rights Under the Fair Credit Reporting Act.

Disclaimer
The resources provided here are for educational purposes only and do not constitute legal advice. We advise you to consult your own counsel if you have legal questions related to your specific practices and compliance with applicable laws.
---