GoodHire Makes Individualized Assessments Easier with 'Comments for Context'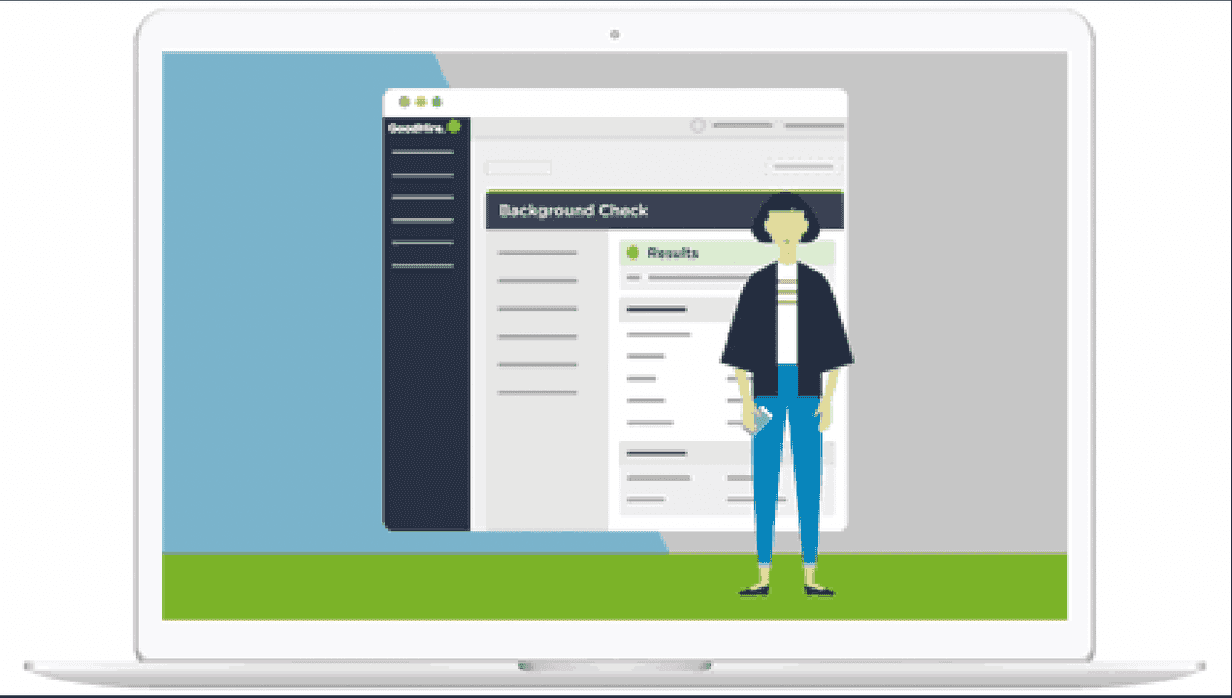 To give candidates with criminal records a fair chance, the Equal Employment Opportunity Commission (EEOC) recommends considering circumstances and context around offenses. With GoodHire's Comments for Context feature, it's easy for employers to request more information about past infractions and for candidates to provide explanations.
---
GoodHire is proud to support fair chance hiring practices, and within our platform, we've built unique capabilities designed to help employers make informed, fair hiring decisions, while also empowering candidates to review their results and add important, contextual information around past infractions. One of these helpful features is called Comments for Context. Built into every GoodHire background check, at no extra charge, Comments for Context helps you make confident, effective, and fair hiring decisions when a candidate has a criminal record. 
Fair Hiring Best Practices
The increasing number of fair chance and ban-the-box laws taking effect across the nation is evidence that our communities, businesses, and policymakers are striving to support people who have criminal records by giving them a fair chance at securing employment.
As an employer, when a background check comes back with evidence of criminal activity, what do you do?
In an ideal situation, the candidate would tell you about the record before it turns up on a background check, but proactively sharing past infractions can be a tough topic to bring up in a job interview.
To give candidates with criminal records a fair chance, the Equal Employment Opportunity Commission (EEOC) recommends considering individual circumstances and context around a candidate's criminal record as a best practice. Also known as the "Green factors" (named for the case in which they were announced), the EEOC recommends considering:
The nature and gravity of the offense
The time that has passed since the offense or completion of the sentence
The nature of the job sought and the offense's relevance to the position
Their guidance also suggests performing an "individualized assessment," which means you should:
Ask for more information about the offense to get context
Give them the opportunity to explain
We Make Following Fair Hiring Best Practices Easy
GoodHire gives you a simple, automated way to request context around records that's simply part of the process, like requesting e-consent to run the check in the first place. And our intuitive interface makes it easy for candidates to check that the record is accurate, add context if it is, or dispute it if it's wrong.
Candidates can add context at any time—when they run their own personal background check  or when you, the GoodHire customer, asks the candidate to provide context for records returned. (This can be done quickly and easily while you're reviewing candidate's results with our new Request a Comment capability.)
Fair hiring guidelines suggest asking the candidate to share the context around the offense, including their age at the time it occurred, what they've done since, and evidence of rehabilitation.
TIP: Documenting an individualized assessment lets you meet EEOC guidance and many state or local fair hiring laws.
A considered approach to candidates with criminal records lets you keep great candidates in your hiring pool and treat all candidates—even those you may ultimately deny—with respect in accordance with the law.
How It Works
GoodHire sends background check results to both you and your candidate, every time. It's part of our commitment to transparency in the hiring process. When results are returned, candidates can access their results in the same simple, interactive online format available to you.
Records that appear on a candidate's results have links to enable the candidate to add comments easily, allowing them to add context around the incident. Our easy-to-use workflow provides tips and examples for candidates on how to write meaningful comments, such as including details that are important but missing from the official record; actions taken to remedy the record; and descriptions of personal growth or change since the incident that make them a better candidate for employment. We also advise candidates to stick to the facts, rather than share emotional or opinionated statements.
Comments will show up on the candidate's results for the employer to view. The context they create stays with the candidates' results, so any employer who checks that candidate's background through GoodHire will see that more complete picture.
Candidates can even choose to share their results with employers who aren't using GoodHire as their employment screening provider. We designed for portability because we believe context is a crucial component of fair chance hiring practices for everyone, not just our customers.
If candidates spot inaccuracies in their background check results, GoodHire will make recommendations on what steps to take, which might include filing a dispute online. We'll notify you both of any updates.
Go Ahead and Get Started
Without context, criminal records tell only part of the story—that a conviction occurred. The records say nothing about why or what has happened since. Without that context, employers run the risk of excluding otherwise qualified candidates, or possibly attract unwanted attention from the EEOC, which has strengthened its focus on the disparate impact of hiring policies on protected classes.   
Comments for Context is our tech-based approach to help start conversations around sensitive background information with respect and openness, right from the start.
Disclaimer
The resources provided here are for educational purposes only and do not constitute legal advice. We advise you to consult your own counsel if you have legal questions related to your specific practices and compliance with applicable laws.
---