How GoodHire's Low Dispute Rate Benefits Employers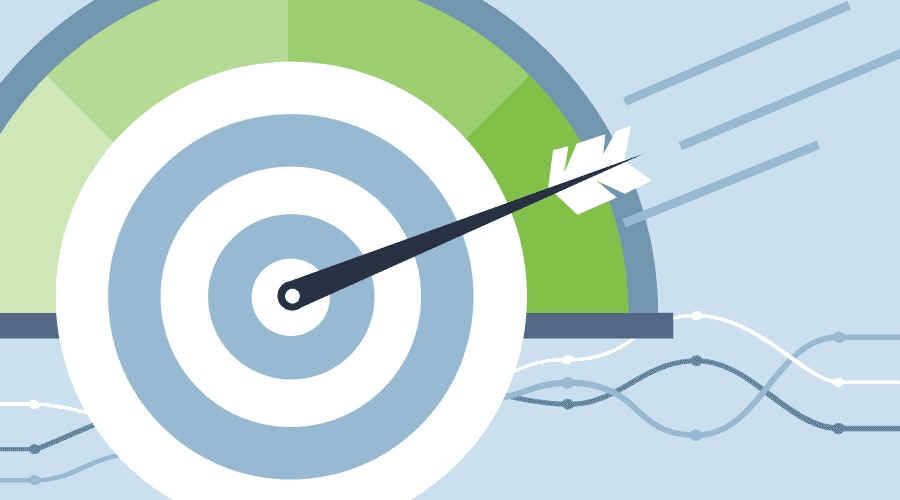 Making confident hiring decisions requires accurate background screenings. A background check provider with a high dispute rate can waste valuable time and cost your company qualified candidates.
Learn the four key benefits of a low dispute rate and why checking a consumer reporting agency (CRA's) dispute rate is a good way to determine the accuracy of its screening results.
---
Deciding whether to move forward with hiring a candidate is an important decision that has a big impact on your company and the candidate's career and livelihood. When reviewing background check results, you want to be confident you're making decisions based on accurate information.
But when it comes to screening accuracy, all background check providers are not created equal. At GoodHire, we use a combination of high quality data, proprietary automation, and expert human review to provide accurate results you can rely on to make informed hiring decisions—and we're proud that our dedication to accuracy helps us maintain an industry-leading dispute rate of just .085%.
What is a Dispute Rate & Why Does it Matter? 
While the number of lawsuits filed against a consumer reporting agency (CRA) can be a good indicator of its compliance record, which includes the ability to report accurate results, checking a CRA's dispute rate is another useful way to determine the accuracy of its screening results. 
Job candidates who believe information reported in their background check is incorrect can file a dispute, which the CRA is legally required to investigate. For a background check provider, the 'dispute rate' is the ratio of legitimate disputes filed by candidates (where the background check results are modified in the candidate's favor) to the total number of background screens run by the CRA.
4 key benefits
Dispute rates should matter to employers when choosing a CRA, because the dispute rate reflects a CRA's ability to deliver accurate background check results the first time. 
A lower dispute rate indicates more accurate results and has four key benefits for employers: 
Gives You Peace of Mind: You want to be confident you're making hiring decisions based on accurate information.
Reduces Risk of Delays: You want a smooth process from start to finish; disputes can slow the hiring process and create additional administrative work.
Keeps Qualified Candidates in the Pipeline: You don't want to lose qualified candidates by making adverse hiring decisions based on inaccurate information, or lose candidates who become dissatisfied with the hiring process and withdraw.
Improves the Candidate Experience: Your candidates have a more positive experience when they don't have to go through the hassle of disputing incorrect information, which reflects poorly on your company. 
How GoodHire Delivers Accurate Background Check Results 
The Federal Fair Credit Reporting Act (FCRA) requires that CRAs "follow reasonable procedures to assure maximum possible accuracy of the information concerning the individual about whom the report relates." 
At GoodHire, we take that responsibility seriously. Here's how our data, our technology and our human touch work together to ensure the greatest possible accuracy for our screenings: 
Comprehensive, curated data coverage 
GoodHire hosts more than a billion records from more than 2,100 sources, providing instant access to current, high-quality data from a variety of local, state, and federal sources. Our platform aggregates candidate records from industry-leading data sources including 5,302 schools, 3,142 county courts, 94 federal courts, 1,000+ other government sources and 178 million criminal record profiles. Our Data Team continually assesses and adds new data sources. 
Proprietary technology optimized for data accuracy 
GoodHire's proprietary platform is optimized for accuracy using advanced data engineering. Our technology automatically:
Evaluates every record and flags those that may be outdated, incorrect or duplicates
Applies legal reporting restrictions to results based on local laws that apply to your and your candidate's locations
Removes records that cannot be compliantly reported
Human review by GoodHire's FCRA-certified team 
Whenever a background check returns an alert, our in-house quality assurance team conducts a manual review of the results. This US-based team is FCRA-certified and well versed in the latest state and federal laws. 
The team cross-references data and performs a variety of quality checks, such as:
Identifying and removing duplicate records
Confirming whether the record belongs to the candidate in question
Verifying results to assess whether they can be legally reported based on the candidate and employer locations.
The result of our dedication to accuracy: GoodHire's industry-leading dispute rate is <.085%.
Get Background Checks You Can Trust With GoodHire 
A background check provider with a high dispute rate can waste valuable time and put your company at risk of losing out on qualified candidates. If you find lots of applicants are disputing the results of your background screenings, it may be time to look for a new background check provider. 
GoodHire combines proprietary data and technology with expert human review to deliver the accurate results you need—while also providing fast turnaround times—to make smart hiring decisions. 
Simply better, start to finish. Find out how GoodHire can help speed and simplify your screening process with fast, accurate results. TALK TO SALES
disclaimer
The resources provided here are for educational purposes only and do not constitute legal advice. We advise you to consult your own counsel if you have legal questions related to your specific practices and compliance with applicable laws.
---