GoodHire Achieves G2 "Leader" Status for Sixth Quarter in a Row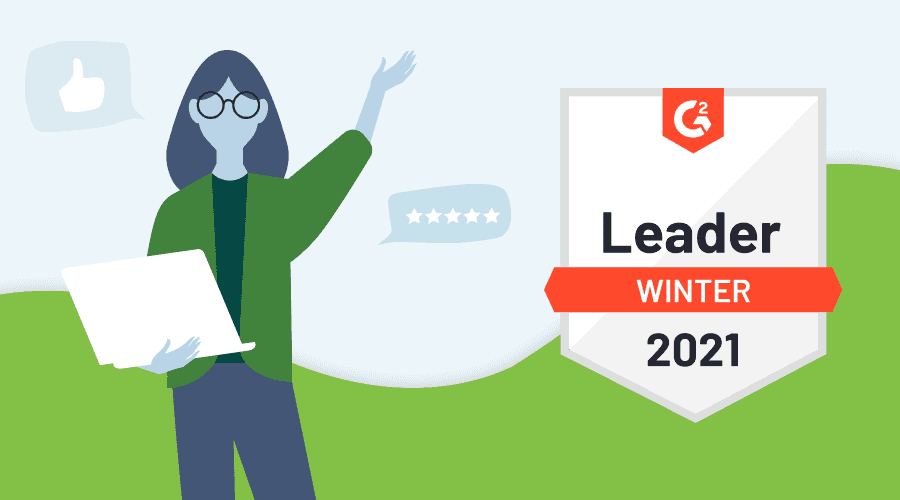 Every quarter, software review site G2 highlights the top performing solutions in a given industry. For the sixth quarter in a row, G2 has named GoodHire a leader in its category, based on user satisfaction and market presence.
Find out what GoodHire's highest rated features are, including compliance for background checks, real-time tracking for background screenings, and HR team dashboards.
---
Each quarter, business software review platform G2 highlights the top performing solutions in a given industry based on user satisfaction and market presence. G2 has once again named GoodHire a "Leader" in our category, an achievement we've earned each quarter for the last six quarters in a row. 
G2's reviews and user satisfaction scores come directly from GoodHire's customer base and are based on their own use of the product.
According to G2, GoodHire's highest rated features are:
Compliance for Background Checks
Real-Time Tracking for Background Checks
Dashboards for HR Teams
How GoodHire Compares to the Competition
The latest G2 Compare Report is now available. The report highlights user satisfaction scores across six key categories:
Read Real Customer Reviews on G2
More than 177 customers have reviewed GoodHire on G2, more than twice the number of reviews received by competitive solutions, such as Sterling, Hireright and Checkr. 
Here are a few recent customer reviews—visit GoodHire's review page on G2 to read more:
"The platform is self-explanatory. No real instructions were needed to hit the ground running. Email notifications letting me know where in the process the background check is works great. If I have questions or need anything I am able to call a customer service representative in the United States or use the instant message option. The instant message option is super quick and easy to use. We were able to customize our set up to include employee ID number." — Krista G.
"Since our company started using GoodHire, our new employee background check process has become more efficient. The reports are so thorough and comprehensive. Having the employee complete their portion online avoids data entry mistakes on my part." — Elizabeth C.
"The customer service is amazing. If you have questions about how this works, how it works for your organization, or anything else, they are quick to respond and always helpful. It works seamlessly and I feel very respected as a customer." — Emily C.
Additional Resources
disclaimer
The resources provided here are for educational purposes only and do not constitute legal advice. We advise you to consult your own counsel if you have legal questions related to your specific practices and compliance with applicable laws.
---