9 Ways to Save Even More Time with GoodHire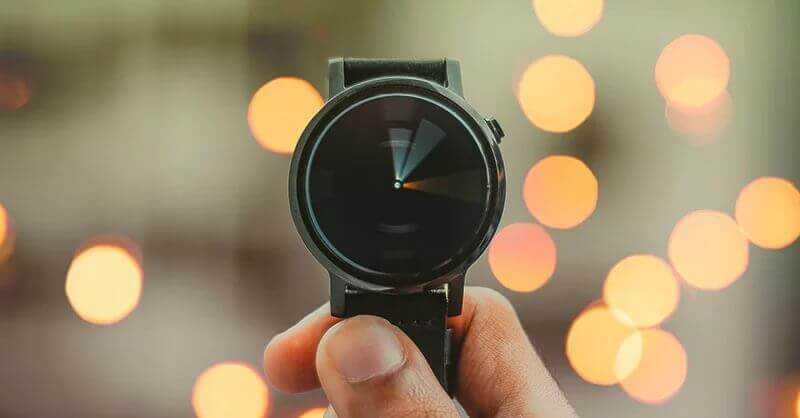 Do you want to initiate background checks for lots of candidates at once, text a link to start the background check process, or launch background checks from within your ATS?
Read this article to learn 9 ways you can use GoodHire to start the background check process in a way that works for your workflow, hiring needs, recruiting strategies, volume of background checks, and more.
---
GoodHire provides background check services for businesses of all sizes, and each customer uses our solution a little bit differently. The good news is, we've designed our platform to be flexible so it fits seamlessly into how you want to work.
Here are nine ways you can use GoodHire to kick off the background check process. You can use different methods for different situations. But with GoodHire, you have the option to start a background check the way that works best for your workflow and processes, depending on your hiring needs, business model, recruiting strategies, and volume of background checks, among other considerations.
Initiate Background Checks When You Want, Where You Want
You can automatically kick off the background check process anywhere, anytime by customizing an ordering link (URL) for the screening package you need and sharing the link with your candidates in whichever way you want. Here are some ways you can use this link to streamline your screening process and save time:
1) On-site with walk-in candidates: Many employers, such as retailers, warehouse, and hospitality, screen candidates on the spot. When it's time for the background check, a hiring manager can simply pull up a customized GoodHire URL on an iPad or computer, pass it to the candidate, and the candidate clicks the link to start the process. You can have unique URLs for each background check package you use.
2) On a device at a job fair or hiring event: When you're recruiting at off-site events, create your custom link and bring a mobile device. Qualified candidates can start the background check process before you even return to your office.
3) Embedded in an offer letter: Save time and add GoodHire background checks seamlessly into your hiring process by including a link for candidates to start the background check within your offer letter.
4) When it's easier to send a text: Customers love that they can copy and share a custom GoodHire URL via text, making it easy for candidates to get started and to complete the process on their smartphones. (GoodHire's mobile-optimized, user-friendly workflow makes it easy.)
5) Email several people at once for group hiring: Starting a screen for a large group of new hires is easier if you can email one link to everyone at once. Each person who clicks the link will start their individual background check process.
"GoodHire has assisted our organization in creating a candidate link that can be sent as a text message. This has eliminated data entry errors and reduced processing time significantly," says Sheri Lytle, Vice President of Human Services at Goodwill Industries of Houston. (Source: TechValidate)
Start Screens for 20+ Candidates at Once
For employers who need to run background checks on large groups (20 or more) of new hires or employees, a spreadsheet can be uploaded to your GoodHire dashboard to kick off the screening process more quickly. Here are three ways customers use GoodHire to screen large groups:
6) An acquisition requires screening groups of employees: When you acquire another business, it's smart to screen all of the new employees. Start all of the background checks at once by uploading a spreadsheet of employee names and email addresses.
7) Screening for seasonal or group hiring: If you've got many positions to fill immediately, use a spreadsheet to start all of your candidates' background checks simultaneously.
8) Ongoing checks for current employees: Routine background checks can help mitigate risk and liability. Make it easier to conduct ongoing screens on large groups by uploading a spreadsheet of names. (Be sure to check your company policy and state laws regarding consent for ongoing checks.)
Add Background Checks to Your ATS
Do you use an applicant tracking system? With a GoodHire integration, you can save time by kicking off a background check easily from within your ATS, and you and your candidates will continue to benefit from GoodHire's easy-to-use workflows and award-winning candidate experience.
9) Kick off background checks from within your ATS: Seamless integration allows you to start checks with the click of a button, eliminating the need to leave your ATS workflow.
GoodHire offers pre-built integrations with leading ATS platforms, including BambooHR, Breezy, GetHired, Greenhouse, iCIMS, Jobvite, Lever, Newton, Rippling, SmartRecruiters, and The Applicant Manager (TAM).
"The integration with our ATS and HRIS allows us to meet goals and increase the volume of our hires," says Jesse Carrasco, Human Resources Director at Texas Utility Engineering, Inc. (Source: TechValidate)
If you'd like to start using custom ordering links; start screens for multiple people (20+) at once; or integrate GoodHire with your ATS, contact your dedicated account team member to learn more.
GoodHire Offers Choices
Not all background check providers are equal. We're proud to deliver an easy-to-use platform that offers customers the flexibility you need to run employment screening your way. We're passionate about talking with customers to learn what your needs are and how we can provide the best service possible.
Disclaimer
The resources provided here are for educational purposes only and do not constitute legal advice. We advise you to consult your own counsel if you have legal questions related to your specific practices and compliance with applicable laws.
---