Spotlight on Mental Health and the Workplace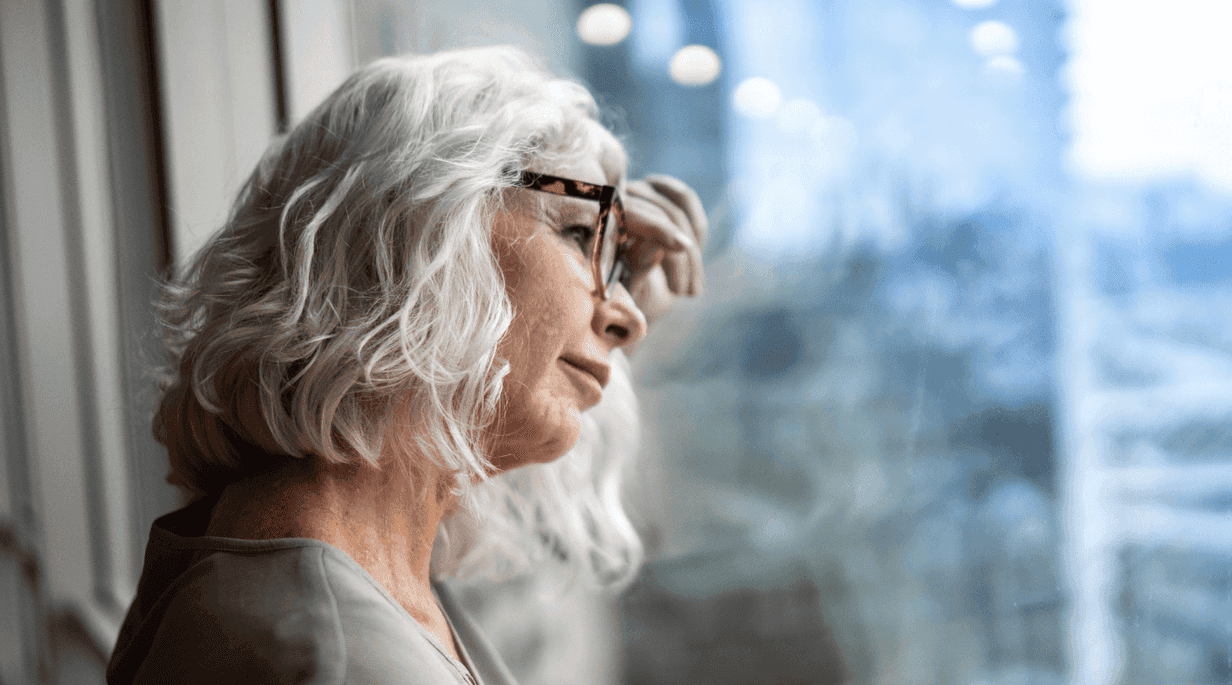 While the pandemic has forced the workplace to adjust to many "new normals," one silver lining is the renewed awareness of mental health challenges. Find out what employees and candidates expect from your company and what you can do to support employee mental health.
---
How well is your organization supporting your employees' mental health? Now is a great time to assess your organization's approach. May is Mental Health Month, initiated in 1949 by Mental Health America, to raise awareness of mental health issues. 
For employers, the need to prioritize employee mental wellbeing has never been greater. Employees have faced unprecedented challenges in the past two years with COVID creating uncertainty in not only their personal lives, but work life as well. Many employers have stepped up to create support systems for employees struggling with mental health concerns such as stress, anxiety, and burnout. But there's still more to be done. 
Mental Health Matters to Employees…But Does It Matter to Employers?
As the pandemic continues, more COVID-19 variants mean ongoing uncertainty. Between March 30 and April 11, 2022, 30% of Americans reported signs of anxiety or depression, a major increase from 10.8% prior to the pandemic, the National Center for Health Statistics reports. 
Many companies have started returning to in-office work or are planning to do so in the near future, contributing to additional stress for many employees. Future Forum by Slack reported that anxiety is the highest it's been since the summer of 2020. Employees with health concerns or at-risk family members fear exposure to COVID-19 at work. According to a survey by The Conference Board, one in five workers is "not at all" comfortable returning to the office. And some employees have discovered they simply prefer remote work, regardless of the circumstances. 
After two years of dealing with pandemic-related stress and anxiety, employees have realized the value of a workplace that cares about them as individuals, not just workers. Thirty-five percent of employees in a 2022 survey by the Society for Human Resource Management (SHRM) said mental health benefits matter more to them than salary. Over half (53%) said they would likely leave their jobs for a job with better mental health benefits, including therapy, counseling, and even perks such as meditation or yoga at work. 
The Great Resignation Is Not Over
Although federal and many state pandemic relief programs have ended, the Great Resignation shows no signs of slowing down. A record 4.5 million Americans quit their jobs in March 2022–but why?
Poor work/life balance: The pandemic forced workers to juggle their personal and professional lives like never before. Employees working from home struggled to get their jobs done while juggling childcare, home schooling, and worries about their families' health. While working remotely can solve some work/life challenges, it also presents new problems–like managing children during a Zoom meeting. Today, nearly six in 10 employees surveyed by SHRM say a healthy work/life balance is more important than compensation.
Stress and burnout: The double whammy of COVID and talent shortages left many employees doing double duty: picking up the slack for ill co-workers or unfilled positions—without promotions or raises. More than two-thirds of organizations polled by The Conference Board say the number of hours worked has increased since the pandemic began. Additionally, employee burnout nearly doubled in 18 months (from 42% in September 2020 to 77% in March 2022), according to The Conference Board. 
Prioritizing mental health: In a job-seeker's market, employees don't need to settle for employers who don't consider their well-being. In fact, the biggest predictor of employee attrition is a toxic workplace culture, a study by Revelio Labs found. Companies that demonstrate a commitment to employee mental wellbeing will have the competitive edge in attracting and retaining talent. 
Mental Health and The Great Return
Not all employees are happy with the idea of returning to the office. Anxiety about returning to the office isn't just the fear of exposure to COVID. Employees must also rearrange their lives to accommodate commuting time and costs, less flexible hours, new childcare needs, and more. Some 41% of workers who've returned to the office say their stress has worsened. 
Unfortunately, management and non-management employees don't always agree on the value of returning to the office. While employees greatly prefer a fully-remote work model, 75% of managers in our recent GoodHire survey said they prefer managing in person. Even more surprising is that 77% of managers said employees who refuse to return to the office would face severe consequences such as pay cuts, losing vacation time, or even being fired. 
According to the Future Forum study, 94% of knowledge workers want flexible hours and 79% want the option to choose where they work. The pandemic proved remote work doesn't hurt productivity: Some 73% of managers polled by GoodHire said productivity and engagement either improved or stayed the same when employees worked fully remote. 
Having demonstrated they can work successfully from home, some employees will refuse to return to the office altogether. Two-thirds of employees in an April 2022 ADP survey said they would consider seeking new jobs if forced to go back to the office full time.
Mental Wellness in the Workplace
The Great Resignation was a wake-up call for employers, bringing the conversation about mental health to the forefront. Awareness of mental health issues has grown: Almost eight in 10 organizations either offer workplace mental health resources or plan to start in the next year, SHRM reports. But there's still a long way to go. Just 32% of HR professionals SHRM polled say mental health resources are a "high priority" at their companies. Cultivating a company culture that supports employee mental health, while providing resources and benefits, is a key factor for increased retention, improved engagement and job satisfaction, and attracting new talent. 
Is your workplace's commitment to mental health making a meaningful difference, or is it just another page in your benefits guide? To incorporate real support for mental health at work, EARN, an organization that helps employers create inclusive workplaces, recommends a four-pronged approach. 
Awareness: Create a supportive corporate culture that implements systems to support mental wellness. Train managers to spot warning signs that employees are struggling with their mental health and involve employees in identifying workplace stressors and coming up with solutions. Offer flexible work schedules, options to work remotely, fitness programs, stress-management training, and programs to support work/life balance.
Accommodations: Accommodate employees' mental health needs by providing sick leave, flexible use of PTO, and leaves of absence to deal with mental health issues. Give employees greater control over scheduling; for example, let them select break times to suit their needs. 
Assistance: Employee Assistance Programs (EAPs) are employer-paid programs that help employees with a wide range of personal issues, including mental health, stress, and substance abuse, on a confidential basis. If you don't already have an EAP in place, consider adding one. 
Access: Assess the mental health benefits your employee health plan offers to see how well they fit your employees' needs. Make sure employees understand how to access these benefits. If you don't offer health insurance, guide employees to other tools they can use (such as the resources below). 
Other tips to help your program succeed:
Regularly measure the success of your mental health efforts. Monitor results by tracking KPIs such as engagement, productivity, and retention. 
Create an ongoing dialogue with employees to understand their concerns, whether your program is helpful, and what needs improvement. 
Ensure that management models the behavior you want to support. Employees won't feel comfortable taking breaks or reclaiming their personal time if their supervisors regularly work through lunch or send work emails late at night. 
Additional Resources
The following resources can help you develop a comprehensive workplace mental health plan: 
Supporting Employee Wellbeing Benefits Everyone
Bolstering your employees' mental wellness goes beyond offering mental health benefits as part of your insurance plan. It encompasses every aspect of how employees are treated at work. That means giving employees the autonomy to work in the way that's best for them, recognizing when they are struggling with mental health issues, and designing a workplace where they can be people first—not just productivity machines. 
Supporting mental wellbeing benefits both you and your team. In a competitive labor market, prioritizing employee mental health can help your company attract, retain, and engage employees–regardless of the work environment. 
More Than 100,000 Employers Trust GoodHire For Better Background Checks
Contact Sales
disclaimer
The resources provided here are for educational purposes only and do not constitute legal advice. We advise you to consult your own counsel if you have legal questions related to your specific practices and compliance with applicable laws.
---