[VIDEO] Compliance Update: Ninth Circuit Ruling Says Disclosure Form Referencing State Laws Violates FCRA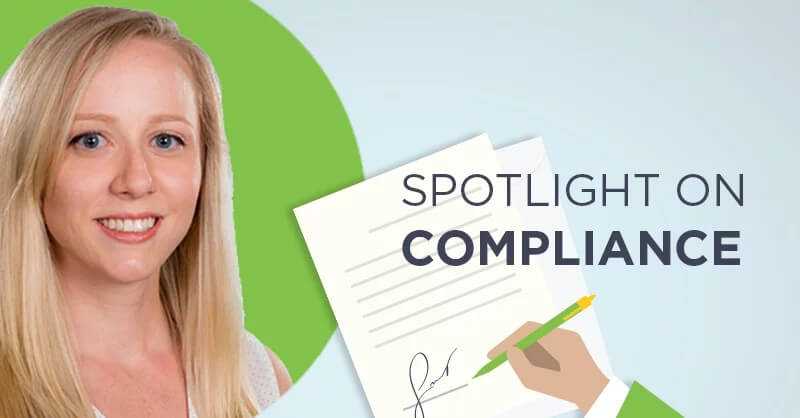 Before conducting background checks, employers in many states must notify candidates of their rights under state laws. But a 2019 ruling in Gilberg v. California Check Cashing Stores says they can no longer use background check disclosure forms to do so.
In this video, our legal expert explains what the decision means to your background check process and how to stay FCRA compliant.
---
Elizabeth McLean, an expert in the background screening legal landscape and General Counsel at GoodHire, shares important information following a ruling on January 29, 2019, by the Ninth Circuit Court of Appeals in the case of Gilberg v. California Check Cashing Stores.
Stay compliant with the FCRA—watch the video below and find out what you need to know about the content of your background check disclosure form.  
Watch The Video
Video Transcript
It's probably not news to you that in order to run a background check on a job candidate, you have to provide a disclosure, also called a consent form, and get the applicant's permission. 
But a court ruling on January 29, 2019, may surprise you. The 9th circuit court of appeals ruled in Gilberg v. California Check Cashing Stores that a consent form should not include state law disclosures. 
Many employers out there are using consent forms that briefly mention specific rights candidates have under a handful of state laws. And this is because those states' laws require the employer to notify the candidate of those rights.  
But according to the 9th Circuit, employers can no longer use the background check consent form to do so. 
We wanted to let you know that GoodHire's electronic consent flow does not contain state law disclosures. Rather, we provide candidates access to these disclosures through a link that is separate from the disclosure paragraph window. For our customers using paper forms, please ensure you're keeping all state-law notices on a page separate from the disclosure paragraph. GoodHire's template forms provide state law notices, but on their own, standalone page. 
If you have questions, let us know. While we can't provide legal advice, we can definitely steer you in the right direction and keep you updated on industry standards and best practices!
Disclaimer
The resources provided here are for educational purposes only and do not constitute legal advice. We advise you to consult your own counsel if you have legal questions related to your specific practices and compliance with applicable laws.
---