4 Reasons To Update Your Screening Packages Now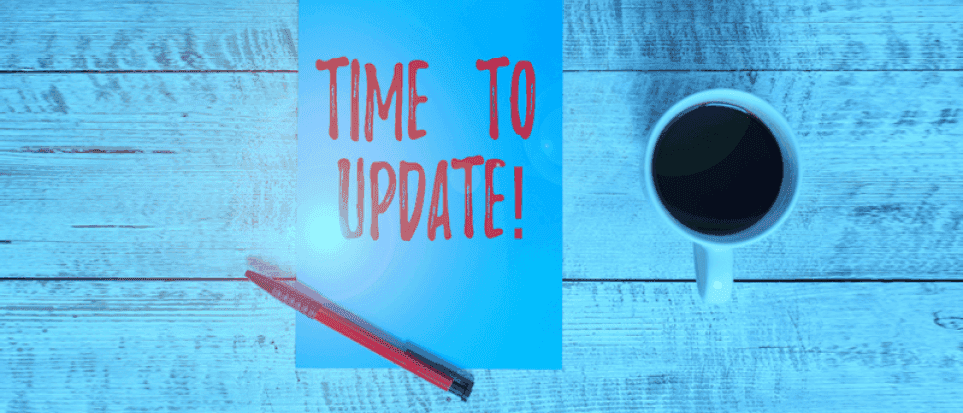 Editor's note: This article was originally published in December 2019. It has been updated with new information.
To find the most comprehensive, efficient, and cost-effective solution for your background check needs, you'll want to regularly review and update your screening packages. This is especially important now when many companies are moving to remote operations and implementing new policies to meet COVID-19 guidelines.
Here are four reasons to know it's time to review your screening packages. 
---
Reviews at regular intervals help to keep you compliant while ensuring you're not over-screening (spending too much time or resources on checks), under-screening (spending too little time or resources on checks), or even waiting on unnecessarily long turnaround times. Let's take a closer look.
1. Your Business Grows… Or Shrinks 
Major shifts within your company are a sign that it's time for a detailed review of your background screening packages—such as a significant change in your employee count, both trending upwards or downwards.
As your company grows and adds new positions with new responsibilities, your screening packages will need to be adjusted to accommodate these changes. 
Likewise, if it's necessary for your business to become smaller and the number of employees is reduced, both your HR budget and your screening packages will be affected, so review and evaluate your packages accordingly. Keep in mind that aligning with EEOC guidelines means you still need to screen everyone in accordance with fair hiring guidelines and according to their position's responsibilities.
2. New Regulations & Local Laws That Impact Your Industry 
New regulations and laws often impact entire industries. When a new law directly affects background screening, you need to review and update your screening packages accordingly.
Many states have specific background check requirements for certain industries, particularly in industries where employees work with children, seniors, and other vulnerable populations. For example, a new law in Georgia went into effect in October 2019, mandating that long-term care and nursing home employees undergo extensive background checks in order to decrease risk of elder abuse. 
Sometimes new laws require employees in certain industries to carry a specific professional license or certificate. In response, you may wish to adjust your screening packages for those positions to include Professional License Verifications to verify new hires carry the required license, and ensure it's valid. 
3. A Workplace Or Customer Safety-Related Incident Occurs
In order to create customer and employee relationships based on trust and safety, it's important to screen employees more closely and more often, particularly in industries where employees interact with consumers, clients, and vulnerable populations—such as plumbers, contractors, in-home healthcare workers, and nurses. Moreover, regular screenings help instill a sense of trust and safety within the workplace, too.
Updating your screening policy to include ongoing screens for criminal records, and/or re-screening employees at regular intervals (such as every three or six months), gives you insight into relevant changes in your team's background checks and can help to minimize risk over the long term.
Your provider should give you the choice to customize your screening packages based on your industry and job-related responsibilities. Review your screening packages with your provider regularly to ensure both you and your provider are diligent, compliant, and updated on new local and federal laws and regulations. 
4. A New Law Impacts Your Company's Screening Policy
Background screening laws and regulations change, and when they do, you and your background check provider must take steps to stay in compliance. This becomes especially important if you hire in multiple states. An unintentional gap in compliance awareness doesn't give you a free pass, and violations for non-compliance can cost you dearly.
Two recent examples of new laws that may impact your screening policy include:
Ban The Box
The history of ban the box goes back to 1998 when Hawaii passed a law prohibiting employers from asking job applicants about their criminal history until after a conditional offer of employment has been made. Ban the box regulations continue to gain in popularity, with new states, counties, and cities adding these laws each month and year. 
These laws significantly impact background screen processes and questions, so it's critical to stay looped into your state and local municipality's position on ban the box. Ban the box immediately restricts when and how you ask candidates about their criminal records, among other requirements. 
Marijuana & Decriminalization
While marijuana use remains illegal at the federal level, 33 states have legalized medical marijuana use, and 11 states have also legalized recreational use. This month, five more states passed legislation to legalize recreational or medical marijuana, or both.
Now, new state laws are including employee protections which may impact your drug screening policies.
For example, changing requirements in Nevada and New York City are challenging how employers approach drug testing. In Nevada, a law that went into effect in January 2020 makes it illegal for employers to refuse to hire a candidate because of the presence of marijuana in a pre-employment drug screen. New York City has banned pre-employment marijuana testing entirely (unless the position is specifically excluded from the regulations).
You and your provider must stay on top of new laws that could affect how you screen candidates and employees and ensure your screening packages are updated accordingly. At GoodHire, we monitor the background check legal landscape closely and take a proactive approach to update our platform and to help our customers maintain compliance.
Be Proactive & Work With A Flexible, Supportive Provider
Customize your screening needs with GoodHire. We'll work with you to customize screening packages by job role or client and pay only for what you need. And you can easily manage multiple background check packages across locations, departments, divisions, or clients from a central dashboard.
GoodHire's compliance-minded approach helps us anticipate and stay ahead of compliance updates. And our FCRA-certified customer support team is available to help you find the right packages based on your industry, organization size, employee types, and more. Find out how GoodHire can help.
Disclaimer
The resources provided here are for educational purposes only and do not constitute legal advice. We advise you to consult your own counsel if you have legal questions related to your specific practices and compliance with applicable laws.
---