5 Diversity and Inclusion Best Practices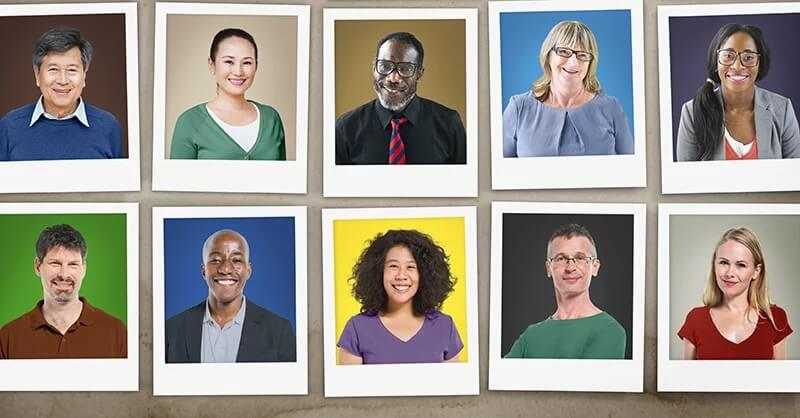 Building a more diverse and inclusive workplace has many benefits that help organizations innovate and thrive. But what's the best way to approach diversity and inclusion? Based on their experience creating a diverse and inclusive workplace, GoodHire tech partner Lever shares five best practices you can put to work at your company.
---
Editor's note: This is a guest blog from Lever, one of GoodHire's HR tech partners.
Building a more diverse and inclusive workplace is top of mind for many organizations. Diverse teams contribute to diverse ideas that allow organizations to innovate and thrive.
But there are many diversity and inclusion questions that come up along the way, many of which we've never dealt with before. It can help to lean on a community, which is why Lever is sharing five diversity and inclusion best practices they've learned along the way.
Lever provides recruiting software, applicant tracking system (ATS), and recruitment marketing tools. Their mission is to help the world hire with more predictability, and they partner with GoodHire to further that mission.
Lever created their first diversity and inclusion task force when they had just 10 employees. Today, they have 220 employees and are proud of their diversity statistics:
51 percent of employees identify as women (all time – leaders and ics)
56 percent of leaders (non-execs) identify as women
40 percent female board
12 percent underrepresented minorities
43 percent of executives identify as women
41 percent of engineers identify as women
Here are 5 best practices from Lever's diversity and inclusion handbook.
1. Start Small
There's a lot of work to be done with diversity and inclusion, but the important thing is getting started. Begin with some low-hanging fruit to gain momentum and get some quick wins to keep you going. For example:
Update your job descriptions: Gender-neutral job descriptions may help you attract a more diverse talent pool. Plug your job descriptions into a gender decoder, and replace any feminine or masculine coded words. Focus on the impact of the role, rather than the qualifications. Men will apply for a job when they meet only 60 percent of the qualifications, but women will only apply when they meet 100 percent of them.
Start an employee resource group (ERG): Lever's ERGs include Leverettes for female employees and LeverHues for LGBT employees. These provide forums for open discussion, learning, and support, and are a powerful tool for empowering underrepresented groups.
Offer flexible work arrangements: Flexible work arrangements can help you attract a diverse slate of candidates. For instance, work from home options may be helpful to someone with a physical handicap, and flex hours may be appealing to a parent of young children.
Looking for more inspiration? Lever has compiled 50+ diversity and inclusion ideas to help you get started, even if you're strapped for resources.
2. Build an Inclusive Company Culture
If you want to hire a diverse workforce, you first need to build a company culture that will help retain them. Lever's CEO, Sarah Nahm, has identified two elements that are crucial to support cultural diversity:
Equality in the day-to-day: Who's being listened to, recognized, and promoted in the organization? Is it the loudest voices, or those who log the longest hours? You may be holding back great employees who happen to be more introverted, or those who have responsibilities outside the office. Who's handling administrative tasks like planning team off-sites, taking meeting notes, and doing office chores. If it's skewed, distribute those tasks more fairly with an office rotation.
Feedback loops, open communication, and empowerment: Ask your employees to share what's working, and where you have room for improvement. Make sure employees know they can share criticism openly, and let them see you implement changes that show you care. Lever hosts a monthly diversity and inclusion task force, with the sole focus on making Lever a place where every employee can belong.
3. Set Diversity and Inclusion Goals
Create goals for your diversity and inclusion program so you know where to focus, and what to consider a win. A great way to set goals is to survey your employees to learn where they think you should focus.
Examples of diversity and inclusion goals include:
Number of job descriptions overhauled for inclusive language
Percentage of interviewers to complete unconscious bias training
Percentage of people from underrepresented groups in your candidate pipeline
Percentage of people from underrepresented groups in leadership positions
Number of blog posts about your culture written by current employees
Set a deadline for each goal, and keep your team updated on progress.
4. Hire for Diversity
Hiring for diversity is not often an organic process—it requires intention. It can be helpful to audit your existing recruitment process to implement more inclusive hiring practices:
Diversify your pipeline: Proactively source a diverse candidate pipeline, rather than waiting for people to apply. It helps to go off the beaten path to find candidates on sites like Quora and Medium. Then write a personalized outreach message, letting them know why you found their profile interesting.
Write better job descriptions: Write your job descriptions to focus on the impact of the role, rather than writing a laundry list of qualifications. Consider what's really necessary for the role.
Create structured interviews: Align with your hiring team on how you will evaluate candidates before you review a single resume or interview any candidates. Create a structured interview process that you can use to evaluate candidates fairly and consistently.
Commit to fair compensation: Despite various federal, state, and local laws, the wage gap persists. Create a compensation philosophy and strategy so you can generate fair, consistent offers and minimize negotiation.
5. Create an Inclusive Onboarding Experience
Onboarding bridges the gap between the candidate and employee experiences. An inclusive onboarding experience helps your new hire understand your commitment to diversity and feel a sense of belonging right away. This may include:
A diversity and inclusion onboarding session: Define what diversity and inclusion means for your organization, and why it's important. Inform new hires about your company's Employee Resource Groups, and encourage them to join.
A mentorship program: Pair new employees with more tenured employees to help them acclimate to your organization and set them up for success.
Coaching the existing team: A new employee usually means a change in the team dynamic—as it should. Hiring diverse talent means that you'll have different perspectives and communication styles. Coach your team to embrace these changes, and have empathy for one another.
Final Thoughts on Diversity and Inclusion Best Practices
Diversity and inclusion should be considered an ongoing initiative, and the journey won't be the same for any two organizations. Let your employees lead the way. (Consider sharing these diversity and inclusion quotes with your team to get the conversation started.) Survey them early and often to gather feedback and prioritize initiatives, then set goals and get to work on achieving them. Celebrate your wins as a team, and continue the work of creating a diverse and inclusive workplace. The sooner you begin, the easier it will be. So, what are you waiting for?
Disclaimer
The resources provided here are for educational purposes only and do not constitute legal advice. We advise you to consult your own counsel if you have legal questions related to your specific practices and compliance with applicable laws.
---