18 Quotes from Customers on How GoodHire Improves Their Hiring Process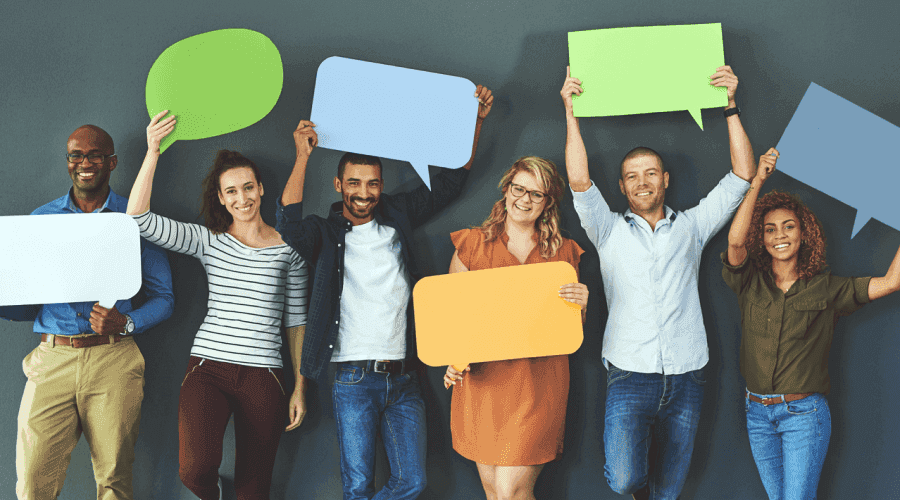 Time-to-hire is one of the most important key performance indicators (KPIs) for HR teams. If you're taking steps to reduce time-to-hire wherever possible, GoodHire can help. Nearly 15,000 new organizations tried GoodHire last year, and 95% of customers would recommend us.
Read what customers are saying about how GoodHire helps them hire faster and more efficiently.
---
We know you track time-to-hire closely. It's often the most important key performance indicator (KPI) for HR teams, both large and small. As such, you're taking steps to streamline your processes to reduce time-to-hire wherever possible, including implementing HR tech that helps you automate processes and reduce manual workflows, and using data to track your progress and identify roadblocks. Essentially, your goal is to be more efficient with your resources.
We get it. At GoodHire, we frequently hear from prospective customers that one of the biggest challenges to hiring faster, and improving their time-to-hire metric, is the background check step.
If your screening provider is messing with your metrics—causing delays in your hiring process due to outdated technology, slow turnaround times, or poor customer service—you're probably frustrated and ready to try something new.
You're not alone. 
Nearly 15,000 new organizations tried GoodHire last year, and 95% of customers would recommend us, according to a 2020 TechValidate survey.
Want to know what our customers are saying about their experience?
Read these testimonials to learn how customers enjoy speedier checks, improved efficiency, and better support. 
What GoodHire Customers Are Saying:
If You Want Faster Turnaround Times…
"We have been using GoodHire for all of our background checks for several years. I am very happy with the service. The turnaround time is super fast, and the cost is reasonable. It is very convenient to order background checks online." – User in Transportation/Trucking/Railroad, Mid-Market
"Time to fill open positions is much lower as we typically have the reports back in 2-3 days." – Layla H, Mid-Market
"Great customer service, site is user friendly, results are easy to read, turnaround time is quick, employees like the easy to use system." – Paulette R, Director of Human Resources, Enterprise
"I love the fact that the turnaround time is very quick compared to other companies. In addition, the volume and variety of screening services is second to none." – Loan N, Principal Consultant, Mid-Market
"The website is intuitive. After a bit of setup, my managers have no issues navigating the site. GoodHire also provides fast turnaround on background checks. That is a huge plus when competing for scarce applicants in the Hospitality Industry." – Kimberly H, Mid-Market
"Quick turnaround time for results, Customer Support department is easy and very friendly to work with and resolves any issues very quickly." – Terri S, Owner, Small Business
If You Want to Increase Efficiency…
"Speedy cost effective background checks. It used to be a big rigamarole to collect and enter in info for candidates, and now the whole process is significantly more streamlined, allowing for onboarding of a new employee to be smoother and more efficient." – User in Financial Services
"Background checks are processed quickly and the email notifications keep us in the loop on the processing time. We are able to fill positions faster, which makes everyone happier. When positions are vacant it is a real strain on departments and the College as a whole. The employee also gets a notification when they have passed the background check. This is a great tool for communication." – Krista G, Human Resource Team, Higher Education, Mid-Market
"If you are looking for convenience, efficiency and speed in on-boarding new hires, GoodHire is the way to go!" – Administrator in Non-Profit Organization Management 
"Since our company started using GoodHire, our new employee background check process has become more efficient. The reports are so thorough and comprehensive. Having the employee complete their portion online avoids data entry mistakes on my part." – Elizabeth C, HR Generalist, Mid-Market
"Goodhire integrates with our HRIS (Rippling) and makes it super simple to initiate a background check. This is my third company where I have implemented Goodhire. Can't say enough good things!" – User in Information Technology & Services, Mid-Market
"GoodHire is very easy to use, and is very user friendly. It links perfectly with our Applicant Tracking System (Lever) to create basically a "one touch" button to conduct Background Checks." – John Paul L, Mid-Market
If You Value Customer Service…
"The company we previously used did a fine job, but after switching to GoodHire, we realized what GREAT customer service we were missing out on. Our dedicated account manager takes care of all our issues at the drop of a hat and you really can't ask for more than that!" – Amy B, Mid-Market
"GoodHire is an efficient service that meets all our needs for background checking but above and beyond that the customer service is amazing. Our customer rep is very responsive, very helpful, and goes above and beyond to ensure any issue or question we have is immediately resolved. I couldn't ask for anything more." – Emily C, Director, Illinois Science & Technology Institute
"If you value customer service then GoodHire is the company to use." – Krista G, Human Resource Team, Higher Education, Mid-Market
"Their customer service is top notch. Any time I have an issue or question it is answered in a timely manner. The live chat is great as well. All my problems are solved quickly." – Jeanne M, Hiring Manager, Mid-Market
"The customer service is amazing. If you have questions about how this works, how it works for your organization, or anything else, they are quick to respond and always helpful. It works seamlessly and I feel very respected as a customer." – Emily C, Small Business
"This is a great product. Very helpful customer service team. We have had zero issues with them. I have called, emailed and instant messaged with their customer service team and have had a great response each and every time." – Holly M, Payroll Specialist, Mid-Market
Why Not Give GoodHire a Try?
What's important to you? What are you looking for in a background provider? Check out our guide, "Don't Settle for Good Enough: Is Your Background Check Provider Helping or Hurting You?" to learn more about the features and capabilities you should look for in a screening partner if you want to improve the efficiency of your screening program. 
And when you're ready to learn more about how GoodHire can help you improve your time-to-hire metrics, give us a ring.
Disclaimer
The resources provided here are for educational purposes only and do not constitute legal advice. We advise you to consult your own counsel if you have legal questions related to your specific practices and compliance with applicable laws.
---