The State of Marijuana Legislation in 2022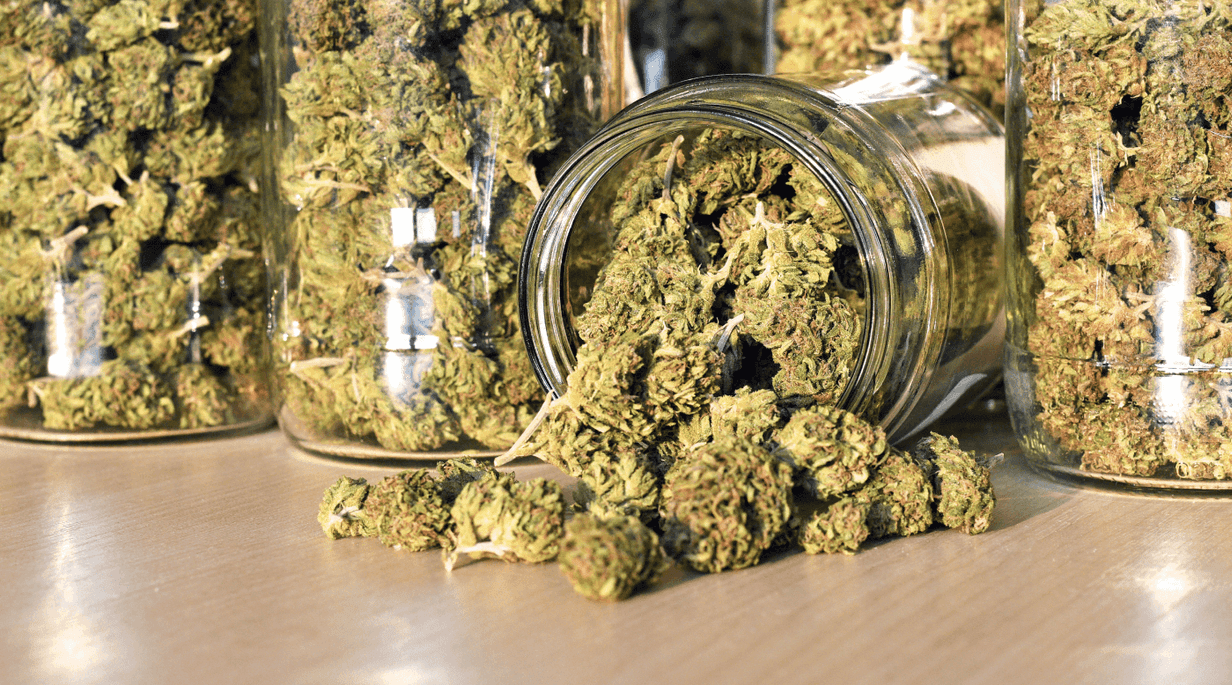 As more states legalize medical or recreational marijuana use, and Congress considers decriminalizing cannabis, it may be time to evaluate your drug testing policy. Here's a look at recent and pending marijuana legislation and how it may affect your screening process. 
---
Testing job candidates for cannabis can help you maintain a safe workplace, prevent on-the-job drug use, and follow industry regulations. But a growing number of states have passed or are considering legislation to decriminalize or legalize marijuana use, and several proposed bills would legalize cannabis at the federal level. 
Meanwhile, a shortage of qualified candidates has spurred some companies—most notably Amazon—to reduce or eliminate marijuana screenings. Should you follow suit? Whether or not to screen candidates for cannabis depends on your industry, your needs, and state and local laws. 
Marijuana Decriminalization vs. Legalization
It's important to understand the difference between decriminalization and legalization. 
Decriminalization means that while cannabis is illegal, possession of small amounts for personal use is generally not considered a criminal offense subject to prosecution. Instead, offenses are treated like a traffic ticket and may lead to a fine, a citation or referral to drug treatment, depending on the law. Currently, 28 states have decriminalized marijuana use. 
Legalization means that cannabis use is legal, just like alcohol or tobacco use. However, as with tobacco or alcohol, laws can still govern its use, such as prohibiting use by minors, partaking in public areas or while driving. 
Recreational vs. Medicinal Use  
It's also important to note that states with laws permitting marijuana usage treat recreational versus medicinal purposes differently. 
Recreational marijuana use is for enjoyment and is generally treated like alcohol or cigarettes. States with recreational marijuana laws typically restrict usage to those ages 21 and older and forbid use while driving. States may also regulate the amount and type of recreational cannabis an individual can possess, how it is taxed, and where it can be sold.
Medicinal marijuana is used to treat or ease the symptoms or conditions such as chronic pain, cancer, glaucoma, and epilepsy. Each state permitting medicinal marijuana usage sets its own requirements as to what conditions qualify for its use. Some states that allow medicinal marijuana use restrict it to low-THC products, such as CBD oil. Laws may require getting a medical card, having a doctor's order, or being listed on a master registry before purchasing medical cannabis. State laws may also regulate where medical cannabis can be purchased (such as from an approved seller or dispensary). Generally, users must be 18 years or older, but some states allow people under 18 to use medical cannabis with a parent's permission. 
State Marijuana Legislation in 2021
Every state but Idaho, Kansas, South Carolina, and Wyoming allows adults to legally use marijuana or CBD oil for either recreational purposes, medical purposes, or both. In 2021, the movement toward both medical and recreational cannabis legalization continued.
Legalization for Medical use
Alabama and Virginia legalized medical cannabis in 2021; Mississippi did so early in 2022. All told, 37 states, the District of Columbia, Puerto Rico, Guam, the Northern Mariana Islands, and the US Virgin Islands, have legalized medical cannabis use. Three states (Georgia, Iowa, and Texas) have stricter laws but still allow the use of low-THC cannabis products for medical purposes. 
Legalization for Recreational use
Connecticut, New Mexico, New York, and Virginia legalized adult recreational cannabis use in 2021, bringing the total number of states in which recreational cannabis is legal to 18. 
Pending Federal Legislation in 2022 
Marijuana is considered a Schedule 1 substance under the Controlled Substances Act (CSA), making it illegal at the federal level. Where state and federal cannabis testing laws conflict, federal law takes precedent. But federal law may be changing, too, as multiple efforts to legalize cannabis on the federal level are underway. 
States Reform Act: Introduced in 2021, the States Reform Act  would remove cannabis from Schedule 1, allowing states to treat marijuana use in accordance with their own laws. 
Marijuana Opportunity Reinvestment and Expungement (MORE) Act: The MORE Act, reintroduced in 2021 after failing to pass the Senate in 2019, goes further than the States Reform Act. In addition to removing cannabis from Schedule 1, it establishes a process to expunge convictions and conduct sentencing review hearings regarding federal cannabis offenses. A 5% tax on retail cannabis sales, increasing to 8% over three years, would support an Opportunity Trust Fund that would invest in communities historically impacted by the war on drugs. The bill would also establish an Office of Cannabis Justice to administer the social equity aspects of the law.
Cannabis Administrative and Opportunity (CAO) Act: Also introduced in 2021, the CAO Act builds on the proposals in the MORE Act. It would remove cannabis from Schedule 1, automatically expunge past arrests and convictions for nonviolent federal cannabis offenses, and help communities disproportionately affected by the war on drugs.  
Pending State Legislation in 2022
All three federal bills mentioned above allow states to set their own laws regulating marijuana use. But at the state level, too, the pendulum is swinging toward legalizing or at least decriminalizing cannabis. 
Here's the state marijuana legislation awaiting decisions in 2022:
Currently, 25 states have bills proposing to legalize adult use of cannabis.
In several other states, including Arkansas, Missouri, North Dakota, Ohio, Oklahoma, and South Dakota, attempts are being made to put citizen initiatives to legalize cannabis on the ballot. 
Bills in 11 states propose to develop medical cannabis programs.
What Employers Need to Know About Marijuana Testing
In the war for talent, eliminating pre-employment marijuana screenings may help your business compete more effectively for qualified candidates. If cannabis use is legal in your state and marijuana testing isn't legally required for the jobs in question, you may opt not to conduct drug testing. However, careful consideration should be used in this decision.
Even if cannabis is legal in your state, there may be local, state, and federal laws you need to follow when hiring. For example:
Some positions require pre-employment drug screening based on laws on the federal, state, or local level. For example, industries regulated by the Department of Transportation must perform random drug testing on employees in safety sensitive jobs. Delaware requires testing for security-sensitive jobs with the state's Department of Corrections. In Hawaii, the City of Honolulu requires testing civil service applicants.  
Some laws ban pre-employment drug screening or forbid employers to consider the results of drug testing when making hiring decisions. New York City bans pre-employment cannabis screening but makes an exception for jobs such as commercial drivers, childcare workers, or police officers. In Nevada, it's illegal to refuse to hire a candidate because they tested positive for marijuana in a pre-employment drug test. (Both laws make exceptions for safety-sensitive jobs and those in which screening is legally required.) 
Some state laws dictate when pre-employment testing can take place. For example, you may have to provide a candidate with oral or written notice of your drug screening policy before testing. Some states don't allow testing until a conditional offer of employment is made. Notice of pre-employment drug testing may also have to be included in your job advertisements and on application forms. 
Laws regarding which employers or industries must conduct drug screening and when employers can make employment decisions based on drug test results vary from one city or state to another, complicating compliance with marijuana screening laws. Given the state of marijuana legislation in recent years, the web of regulations will likely become even more tangled. 
Maintaining Compliance When Drug Testing
In addition to complying with federal, state, and local laws regulating marijuana screening, your pre-employment drug testing process must also meet the requirements of the Fair Credit Reporting Act (FCRA), Title VII of the Civil Right Act of 1964, the Americans With Disabilities Act (ADA), and the Drug-Free Workplace Act of 1988. 
Developing a comprehensive policy regarding pre-employment marijuana screening can help your company support fair hiring while staying competitive and compliant. Using an accredited consumer reporting agency like GoodHire for your drug testing can reduce your risk of non-compliance and help you make smarter hiring decisions. GoodHire offers a variety of employment drug testing and screening options designed to meet the needs of your company policy and drug-free workplace obligations.
disclaimer
The resources provided here are for educational purposes only and do not constitute legal advice. We advise you to consult your own counsel if you have legal questions related to your specific practices and compliance with applicable laws.
---