[VIDEO] New Employee Protections May Impact Your Marijuana Screening Policies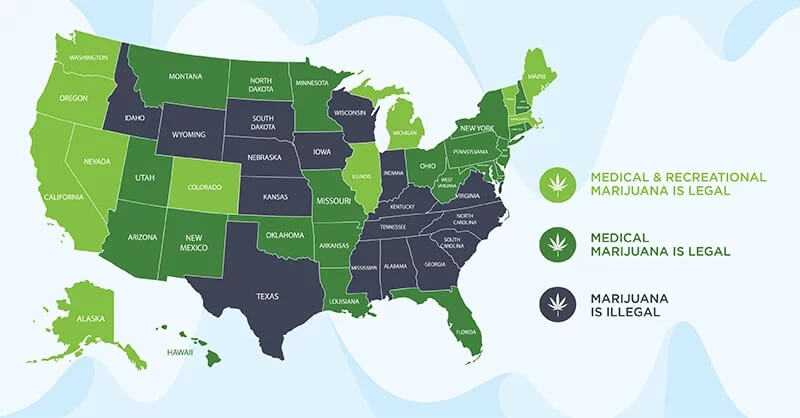 More and more states are legalizing medical and recreational marijuana, and many of the new laws include employee protections. How do these laws affect your employment drug screening policies?
This video shares the latest updates and ways to protect your company from legal claims, including GoodHire's drug screen panels that omit marijuana and THC.
---
Marijuana legalization, both for medical and recreational purposes, has been getting a lot of attention recently in the employment screening space. In this video, find out which states are including employee protections, and how it may impact your pre-employment drug screening policies.
Watch The Video
GoodHire offers 4-panel and 8-panel drug screens that do not test for marijuana. Contact us to learn more. 
Video Transcript
You may know that marijuana legalization, both for medical and recreational purposes, has been getting quite a bit of attention lately in the employment screening space. This is because many of the laws being promulgated contain employee protections. This means that employers need to take note in order to steer clear from legal claims.
New Jersey just expanded its medical marijuana law after an employee who was fired for a positive marijuana screen sued his employer for disability discrimination for failing to accommodate his medical marijuana use outside of the office. Under the amended law, employees and job applicants who use medical marijuana outside of work are now expressly protected from discrimination. Outside of a few exceptions, employees can't be fired, or rejected from a job, simply because they test positive for marijuana.
Illinois just became the 11th state to legalize recreational marijuana. The newly enacted Illinois Right to Privacy in the Workplace Act states that an employee is allowed to use marijuana during nonworking and non-call hours, and employers may not "discriminate" against those employees for doing so. The law prevents employers from rejecting or failing to hire a person solely based on the use of marijuana outside of work.
And in Nevada, a law was just passed that makes it illegal starting January 1, 2020, for employers to refuse to hire a candidate because of the presence of marijuana in a pre-employment drug screen.
Guess what? New York City has an identical law. In May, the city passed a new law that explicitly bans pre-employment screening for marijuana and THC. Both Nevada and NYC have exceptions for safety sensitive positions, and where screening is required by law.
While marijuana use remains illegal at the federal level, 33 states have legalized medical marijuana use, and 11 states have also legalized recreational use. These employee protections will continue to be enacted, and in many locations employers are discontinuing their screening for marijuana. GoodHire offers drug screen panels that specifically omit marijuana and THC from screening in order to keep employers protected. If you're interested, let us know. We're here to help.
Disclaimer
The resources provided here are for educational purposes only and do not constitute legal advice. We advise you to consult your own counsel if you have legal questions related to your specific practices and compliance with applicable laws.
---