New DOB Restrictions: What's Happening with Background Checks in California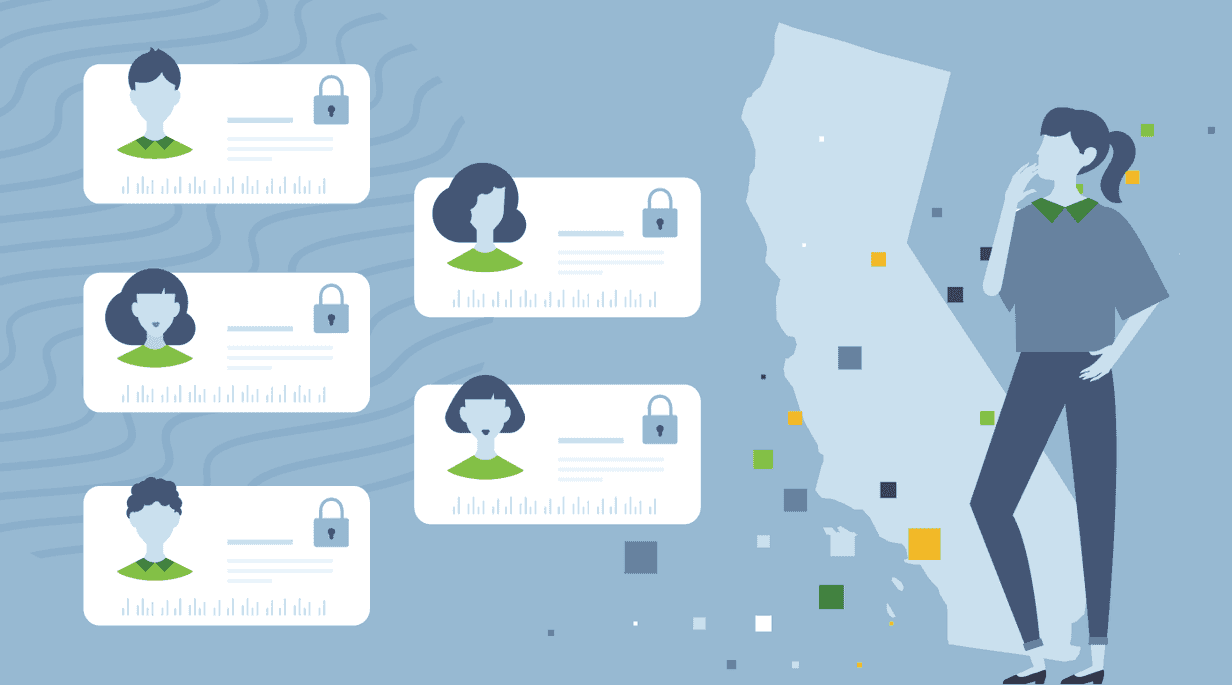 To protect consumer privacy, courts in some California jurisdictions are redacting date of birth (DOB) information from public court records. This change can make it more difficult for background screening providers to match records with job candidates, and it may impact your background screening process. 
Here's what California DOB redaction policies mean for background checks—and what GoodHire is doing to help ensure the new rules don't delay your hiring process. 
---
In 2021, some California counties began redacting date of birth (DOB) from court records accessible via public access terminals, which can slow down the criminal background check process. Keep reading for a closer look at what GoodHire is doing to minimize the impact of California DOB redactions on your background checks. 
Protecting Consumer Privacy
In response to consumers' growing concerns about how their personal information is used, some state courts have begun restricting access to personal identifiable information (PII). The California DOB redactions stem from the California Court of Appeals' ruling in the case of All of Us or None of Us v. Hamrick. In Hamrick, a civil rights organization sued the Riverside Superior Court, arguing that allowing users of the Court's website to search the database using an individual's DOB violated the California Rules of Court, Rule 2.507.
Although the trial court ruled in favor of the defendant, the Court of Appeals reversed the decision. The appeals court, stressing that the goal of Rule 2.507 is to protect the privacy of criminal defendants, interpreted the rule to prohibit searches of the electronic criminal index using DOBs. In September 2021, the California Supreme Court denied a petition filed by two background screening industry organizations to review that ruling.
What Does DOB Redaction in California Mean?
Removing DOB from court records poses problems for background screening providers and employers. The Fair Credit Reporting Act (FCRA) forbids consumer reporting agencies (CRAs) from connecting criminal records to individuals based only on matching names. Indeed, the Consumer Financial Protection Bureau, which regulates the consumer reporting industry, recently issued an advisory opinion reiterating that name-only matching is not considered a reasonable procedure under the FCRA. 
Because court records rarely include Social Security numbers, background screening companies often use the DOB to verify that a record belongs to an individual. Restrictions on DOB information can make it more difficult to accurately match criminal records to a specific job applicant or employee, potentially affecting background screening turnaround time and overall time to hire. 
Even if your business isn't located in California, your background check process may be impacted when screening a job candidate who lives or formerly lived in a California county that redacts DOB information.   
The good news: DOB redaction in California is not as big a hurdle as it may at first appear. In the vast majority of California counties, CRAs can still access full DOB information from the court clerk. 
What has changed is that DOB is no longer accessible via the public access terminals either online or in the courthouses. 
When a possible match (a "hit") between an individual and a court record is found in a court that redacts DOB, the county court clerk will need to verify the match by confirming the full DOB. However, background checks that return "clear" results—that is, when no criminal records associated with that individual are found in the court records—can still be processed using public access terminals. 
How DOB Redaction Affects Background Check Turnaround Times 
The need to speak in person with a court clerk to confirm a potential match can increase turnaround times for background checks. Adding to the potential for delays, some courts use appointment-only systems for meeting with court clerks, limit appointments to one hour, or limit the number of requests a CRA can make in one day. Ongoing COVID-19 concerns have also led some courts to limit the number of visitors to courthouses. 
Counties where turnaround times are being most impacted by DOB redaction motions and other factors include:
Los Angeles
San Joaquin
Kings
Tulare
Tuolumne
Contra Costa
Ventura
Stanislaus
Sonoma
Napa
Los Angeles County
There's an additional hurdle when performing court records checks in Los Angeles County. Los Angeles County handles DOB redactions a bit differently than other California counties. It provides only partial DOB unless the CRA orders and pays for court copies, which can be slow and expensive.  
How GoodHire Is Addressing California DOB Redactions
Flexibility and innovation have always been part of GoodHire's DNA. Although California DOB redactions are impacting turnaround times for background checks, especially in Los Angeles County, we know how important rapid turnaround is to our customers. That's why we're moving quickly to minimize the negative effects of the court's decision on your time-to-hire. 
In situations that call for visiting the courthouse to speak with a court clerk, we are actively working with our vendors (and engaging new vendors) to make sure we are getting this data as fast as possible. For Los Angeles County court records checks, we're developing new approaches to compensate for the lack of complete DOB information. By calling on our deep industry expertise, extensive vendor relationships, and advanced technology, we can keep delivering the accurate background screening reports you rely on.  
There are a few ways employers can help speed the background screening process:
When a California background check is necessary, run it as early in the hiring process as the law allows to compensate for any delays that DOB redaction may cause. 
Collect employees' and candidates' middle names. This additional information can help ensure an accurate records match even without a DOB.   
GoodHire Is Here to Help
California is not the only state redacting DOB information in some court jurisdictions, nor will it be the last. Given current trends toward increasing consumer privacy, more states and counties are likely to follow suit. No matter what legal changes are on the horizon, GoodHire is working to help ensure they don't delay your organization's hiring. 
disclaimer
The resources provided here are for educational purposes only and do not constitute legal advice. We advise you to consult your own counsel if you have legal questions related to your specific practices and compliance with applicable laws.
---