We're All in This Together: Employers Share How Teams Feel Closer, Communicate Better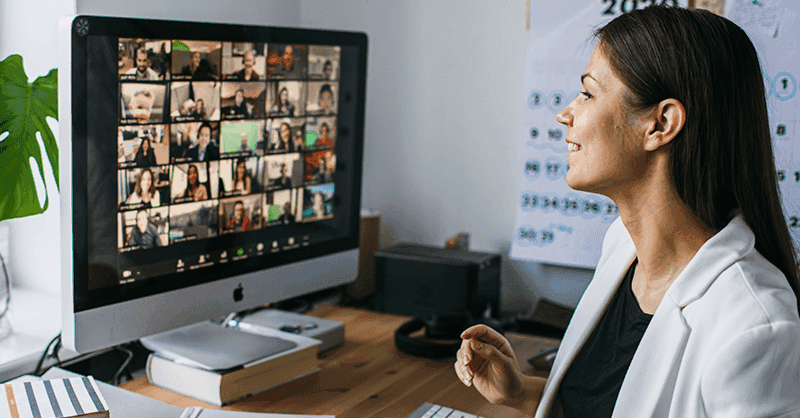 How is the COVID-19 pandemic affecting hiring and screening? A GoodHire survey shows better communication, a greater sense of teamwork, and appreciation for co-workers are some of the unexpected "silver linings" of a stressful time. Learn how employers are handling the pandemic and what they're grateful for.
---
During the last week in April, GoodHire surveyed 962 employers at small, mid-size, and large organizations to understand how the COVID-19 (coronavirus disease) pandemic is impacting hiring and screening, as well as their organizations. We also wanted to know:
Survey Question
What is the MOST UNEXPECTED POSITIVE thing to happen to your team or your company since the outbreak of COVID-19? 

By far, the majority of respondents shared that they were surprised and delighted by their teams' willingness and ability to adapt so easily to working remotely, that they're communicating better, and that productivity actually improved. They were grateful that, despite being apart, they feel closer as a team than ever before. Further, an increased sense of company pride, teamwork, and appreciation for each other and their jobs has emerged as they recognize their teams and organizations are "all in this together".

Respondents also shared that they're finding out that they and their employees can be flexible in new roles, are more open to taking on new responsibilities, and are pushing themselves to think outside the box. Many respondents also shared that this crisis has forced their business to get creative and identify new business opportunities, or different ways of operating, to maintain—and in some cases—increase revenue.
Here are some of their responses: 
"A rejuvenated culture, and an 'all in this together' attitude. It is amazing."
"Teamwork and collaboration has been so strong."
"Patience and working together to accomplish tasks."
"Our company wide communication has become stronger and more personal than just giving company initiatives and statistics. Everyone looks forward to the Friday Video Update."
"Watching the team come together for a shared purpose to innovate and adapt to the unprecedented circumstances."
"We have increased our use of technology and digital-based solutions to streamline our workload."
"Time to work on other projects that are important but often get put on the back burner as we prioritize other day-to-day tasks that have ceased. It gives us an opportunity to 'reset'."
"Working remotely has proven to be easier than expected. Productivity has not gone down. It is still business as usual."
"My staff have stepped up and are calling in less often. They realize how serious this is and how important they are."
"Appreciation of one another and stepping up to work as a united team."
"This pandemic has really shown that there is a unity within our company and that our company truly values us as employees."
"We have discovered new depths of talent within our existing team."
"A wealth of talented candidates where there had been a shortage before."
"Everyone is helping out wherever the needs are greatest, and many of our employees are helping in new/different areas."
"We have started a new product line to diversify our services."
"It's forcing us to get creative about new program development and delivery – coming up with new ways to reach our community and offer services."
"Our clients are more appreciative of our crews." 
The Glass is Half Full
As we continue to work through this global crisis together, it helps to look for a silver lining, no matter how small, to help you get through the day and strengthen your resolve for the challenges ahead. Stay safe, and stay positive.

disclaimer
The resources provided here are for educational purposes only and do not constitute legal advice. We advise you to consult your own counsel if you have legal questions related to your specific practices and compliance with applicable laws.
---