DEA Doctor Watch List: What You Need To Know Before Hiring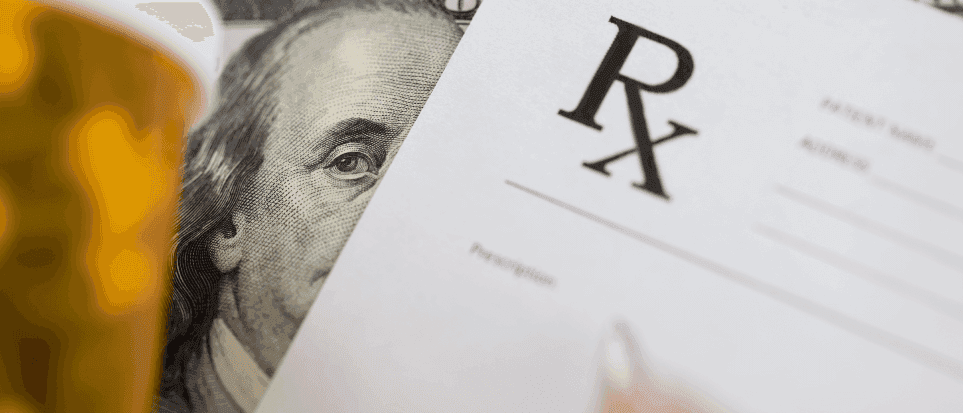 When hiring healthcare providers who can prescribe controlled substances, employers must investigate their backgrounds carefully. Conducting a Healthcare Sanctions Check as part of a comprehensive background screening can protect your company from risk by revealing whether a candidate is on an exclusion list or the Drug Enforcement Administration (DEA) Doctor Watchlist.
---
About The Drug Enforcement Administration (DEA)
First, to understand and navigate the DEA Doctor Watch List, it's important to learn how it came to be. And that starts by clarifying that the DEA Doctor Watch List is the unofficial name for the following resources:
US Department of Justice (DOJ), Drug Enforcement Administration (DEA), Office of Diversion Control, Criminal Cases Against Doctors, and
US Department of Justice (DOG), Drug Enforcement Administration (DEA), Office of Diversion Control, Administrative Action Against Doctors
Understandably, the names of these resources have been shortened and simplified to the DEA Doctor Watch List, which is commonly used in the hiring industry.
In 1973, the US Drug Enforcement Administration (DEA) was founded to support President Nixon's War on Drugs initiative. Nixon made this push to stop the illegal use, distribution, and trading of drugs. With it, authorities ramped up efforts to arrest and jail those involved with any drug-related crimes and increased prison sentences for users and dealers drastically.
Before the DEA was created, there were several different agencies dedicated to drug-related crimes. In an effort to consolidate all of that work into one agency, the DEA was formed and deemed in charge of investigating and prosecuting drug-related crimes.
Fast forward to today, the DEA still operates in the US with a primary focus on enforcing laws and regulations surrounding controlled substances. This initiative is primarily rooted in the Controlled Substances Act (CSA), which Congress passed in 1970. The CSA is enforced by the DEA and aims to regulate and monitor controlled substance prescriptions.
Under the CSA, all controlled substances were placed into five different categories—primarily called schedules. How substances are categorized depends on several factors, including:
The potential for abuse
Evidence of its effect
History and current patterns of abuse
Risk to the public health, and more
The CSA also provides frameworks for classifying new substances and how to determine whether substances should be decontrolled. 
Because the DEA shifted a lot of its focus to controlled substances, changes to the healthcare industry needed to happen, too.
The DEA & The Healthcare Industry
In order for the CSA to monitor and regulate controlled substance prescriptions, a database was created. Within it, a DEA number is assigned to any healthcare provider, including:
Physicians
Physician Assistants
Nurse Practitioners
Dentists
Veterinarians
Optometrists
DEA registration numbers are also provided to companies and employees that research, manufacture, dispense, import, or export controlled substances.
With this number, providers can prescribe controlled substances to patients—like steroids, opioids, and morphine. Without it, providers cannot legally prescribe controlled substances.
Those registered with the DEA also have to follow a strict set of regulations and guidelines, which includes:
Tracking inventory and supplies
Maintaining records of inventory
Disposing any unused or exposed controlled substances properly
Enforcing strict measures to avoid misuse or abuse
This database also allows the DEA to simultaneously track all of this activity—keeping an eye on who is prescribing what, how much, and how often.
But DEA numbers aren't randomly generated like Social Security Numbers; they follow a specific formula that always contains two letters, six numbers, and one check digit. In addition, each DEA number is unique to providers and only assigned once they've undergone state and federal certification and testing. 
Even though computers primarily read and confirm DEA numbers today, it's still crucial that those fulfilling prescriptions know and understand the numbering system. That way, they can verify who is prescribing the controlled substances—and whether they're registered to do so.
The DEA Doctor Watchlist
To combat increasing opioid overdoses in the US, the DEA keeps a close eye on providers registered in their database, looking for any red flags that may place them under a more focused microscope and trigger an investigation. Some of those red flags include:
The number of prescriptions written
Patterns of consistency in prescribing (i.e., continuously prescribing the same substances)
Coding errors
These red flags signal investigators that criminal activity may be at play, like falsifying prescriptions, selling controlled substances, or diverting drugs to an illegal market.
Pharmacies are also trained to spot and report red flags from customers and their prescribers, including:
Customers using slang terms to request brand-name controlled substances
Patterns of prescriptions—several customers filling the same drugs and quantities from the same provider
Differences in location between the provider and patient
Patients/customers who live outside the community
Members of the same family receiving the same prescriptions from the same provider
In addition, physicians and providers may get their DEA license suspended or permanently revoked for:
Suspension of a state license
Becoming excluded from participating in Medicare or Medicaid programs
Being convicted of a controlled substance-related felony
Falsifying a DEA registration application
As a result of the ongoing monitoring and risk of substance abuse, the DEA created a public list (unofficially called the DEA Doctor Watch List), which includes previous and ongoing investigations of physicians and those who have been arrested and prosecuted. It's important to note that this list isn't considered 'official'—the DEA states that official versions of this list should be obtained from the Government Publishing Office.
Why This Matters To Employers
Healthcare organizations, both nonprofit and private, must do their due diligence when hiring and screening healthcare providers who can prescribe controlled substances. As part of a comprehensive background check, additional steps need to be taken to learn more about candidates in the healthcare industry.
On top of checking the DEA Doctor Watchlist, employers should also reference exclusion lists, which house contractors excluded from being hired for federal contracts. There are two exclusion lists maintained by different government agencies: 
The exclusion list within the System for Award Management (SAM), and
The List of Excluded Individuals/Entities (LEIE), which is managed by the Office of the Inspector General (OIG)
There are several reasons contractors may be on these exclusion lists, including:
Violating antitrust statutes
Delinquent federal taxes (anything more than $3,000)
Commission of fraud, embezzlement, theft, forgery, and briberyA conviction of Medicare or Medicaid fraud
A conviction of Medicare or Medicaid fraud
Patient abuse or neglect
Felony convictions for healthcare-related fraud, theft, or other financial misconduct
Felony convictions relating to the unlawful manufacture, distribution, prescription, or dispensing of controlled substances
Bottom line? While the government works to provide as much comprehensive information for employers, it still takes a lot of time, money, and effort to ensure the candidates you're screening aren't considered excluded or under investigation by the DEA. Employers that don't take extra steps to screen these candidates can face substantial consequences, like steep fines, loss of funding, liability claims, risk to patient safety, and much more.
Conduct The Most Comprehensive Screenings With Healthcare Sanction Checks
So, how can employers navigate such an in-depth, time-consuming hiring process? By using healthcare sanction checks as part of a comprehensive background check. With this additional screening, depending on the positions you're hiring for and the level you select, more than 1,000 government sources are searched for any penalties, suspensions, or punitive or disciplinary actions taken against a healthcare professional. With a basic healthcare sanctions check, the OIG and SAM exclusion lists are searched. A Level 1, 2, or 3 check is needed to expand that search to the DEA Doctor Watchlist.
In addition to searching the above lists, a Healthcare Sanctions Check also provides: 
The name of the source or board that took the disciplinary action
Whether the sanction is currently active (or the end date if the sanction is no longer active)
The violation or reason for the exclusion (if available)
The option to add Ongoing Alerts to notify employers if an employee is added to an exclusion list 
What's more, a Healthcare Sanction Check doesn't just help employers identify whether a candidate is on an exclusion list or the DEA Doctor Watchlist, it also helps mitigate consequences that come with unknowingly hiring someone who is on one of these lists. Comprehensive screening helps healthcare employers:
Maintain eligibility for Medicare, Medicaid, and other federal programs
Avoid OIG penalties of up to $10,000 for every day the excluded individual worked
Reduce risks to your patients, your staff, and your organization's reputation
Find out if your healthcare candidates are in good standing. GoodHire offers sanction checks and hundreds of employment screening services.
Disclaimer
The resources provided here are for educational purposes only and do not constitute legal advice. We advise you to consult your own counsel if you have legal questions related to your specific practices and compliance with applicable laws.
---