Maryland Background Checks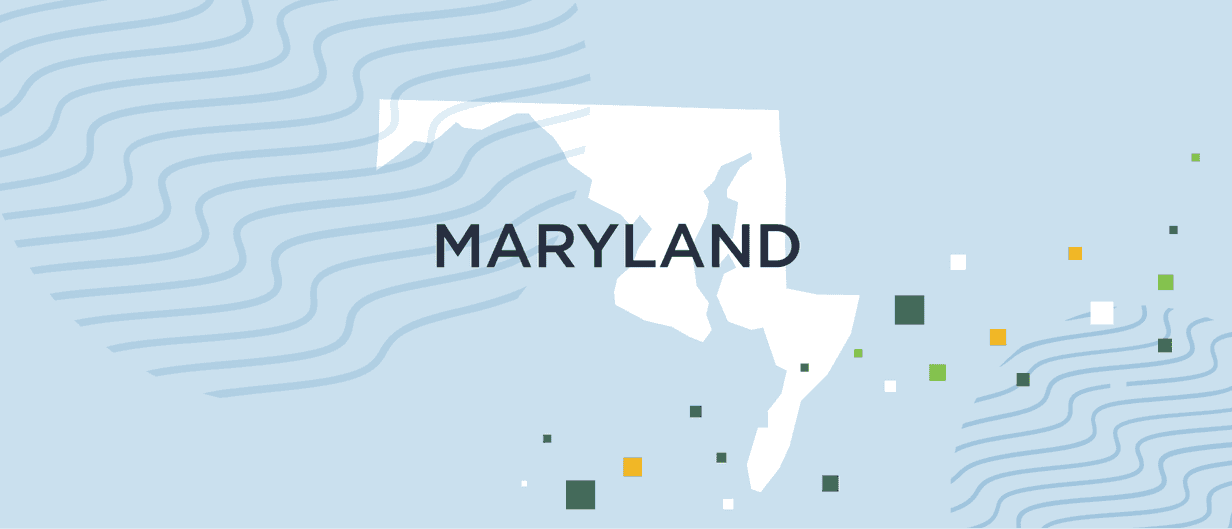 What are Maryland background check and ban-the-box laws?
We update this overview of Maryland background check laws and ban-the-box rules often. But laws change quickly, and we cannot guarantee all information is current. Always consult your attorney for legal advice.
FCRA
District Laws
Ban-The-Box
---
Need To Run Background Checks In Maryland?
GoodHire Offers State, National & Federal Criminal Background Checks:
Get up & running in minutes
Industry-leading turnaround times
US-based support, available at no extra charge
---
Fair Credit Reporting Act (FCRA)
In order to set a standard for hiring policies, the federal government created the Fair Credit Reporting Act, or FCRA, which monitors and protects both employers and job candidates.
---
State Laws
Code of Maryland §14-1203 (5) – Reporting of obsolete information prohibited
Our Take: Consumer reporting agencies cannot report on criminal information that is older than 7 years, unless the consumer report is used in connection with: (1) a credit transaction that involves or is expected to involve $50,000 or more; or (2) a life insurance policy of $50,000 or more; or (3) the employment of an applicant whose annual salary will equal or is expected to equal $20,000 or more.
MD Lab & Emp Code § 3-711 (2013) – Job Applicant Fairness Act
Our Take: An employer may consider an applicant's or employee's credit report only in two circumstances: 1. a conditional offer of employment has already been made and the report is not used to deny employment, discharge the employee, or determine the salary, conditions, or privileges of employment. 2. the employer has a legitimate, substantially job-related reason for requesting the credit report and discloses this in writing to the employee or applicant
Ban-The-Box & Fair Hiring Laws
STATE LAWS — PUBLIC SECTOR
Who must follow: This ban-the-box law applies only if you are public employer for the State of Maryland.
Timing of inquiry: Public employers for the State of Maryland may only inquire into criminal history after the applicant has been interviewed.
STATE LAWS — PRIVATE COMPANIES
Who must follow: This ban-the-box law applies only if you are private employer in Maryland with 15 or more employees.
Timing of inquiry: Private employers may not require a candidate to disclose whether the candidate has a criminal record at any time before the initial interview.
---
LOCAL LAWS — PUBLIC AND PRIVATE COMPANIES
See which Maryland counties and cities have local ban-the-box and fair hiring laws.