5-Star Support: How GoodHire Goes Above & Beyond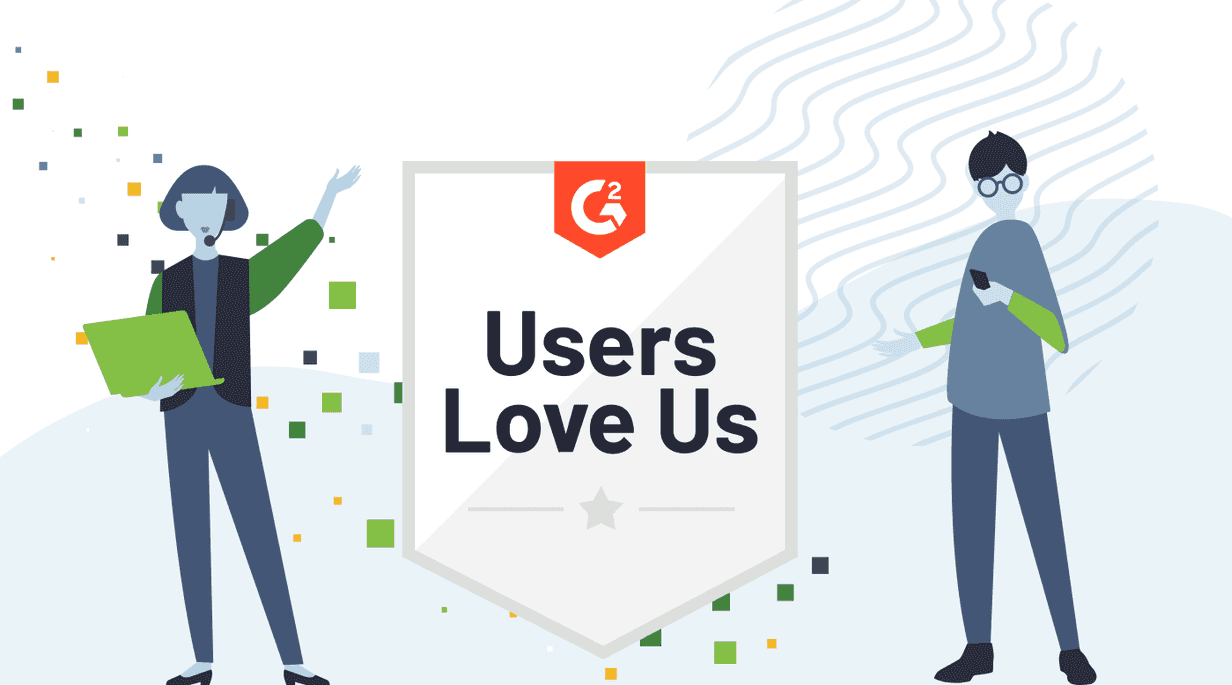 Customer delight is a top priority at GoodHire and our exceptional customer support is what makes us different. We deliver more than a great background check platform– you'll get expert, professional guidance right from the start.
---
At GoodHire, we work hard to ensure our customer support is the best in the business. Customers love our support team because they are available when you need them, resolve issues quickly, and provide support for your candidates too.
By The Numbers
When comparing GoodHire to other background check solutions, we're proud of our 94% rating for quality of support, according to G2. Further, third-party review site TechValidate surveyed our customers to learn how they feel about our customer support compared to other providers and found GoodHire to be:
Our Support Stands Out
Working with an employment screening company that understands the Fair Credit Reporting Act (FCRA) and how it affects your organization and your candidates is key to successfully navigating the complexities of background check compliance. GoodHire has built a US-based, in-house team of FCRA-certified, dedicated customer support representatives that are knowledgeable about background checks and responsive to your questions. 
Our team is committed to delivering an exceptional, professional experience for both you and your candidates. A responsive customer support team is important not only for employers performing background checks, but also for job candidates who are being checked, relieving the burden from your team from having to field candidate questions. For companies with high-volume hiring, we also have dedicated account managers that can help ensure personalized and consistent support when you need it.
Here When You Need Us
Our background check experts are available by phone, live chat, and email to ensure a positive customer experience, whether it's helping you select the right screens or answering questions about your candidate's results. According to data reported as of March 23, 2022: 
95% of emails are responded to within one day
87% of live chats are responded to in 60 seconds or less
80% of phone calls are answered in 60 seconds or less
Your candidates can contact us directly to help you make a good first impression. In fact, a TechValidate survey showed 92% of customers rate GoodHire's candidate experience as either very valuable or extremely valuable. 
Our Employer Help Center and Candidate Help Center are also great resources to search FAQs and find step-by-step instructions for platform workflows.
What Customers Are Saying
"The company we previously used did a fine job, but after switching to GoodHire, we realized what GREAT customer service we were missing out on. Our dedicated account manager takes care of all our issues at the drop of a hat and you really can't ask for more than that!" – Amy B.
"GoodHire is an efficient service that meets all our needs for background checking but above and beyond that the customer service is amazing. Our customer rep is very responsive, very helpful, and goes above and beyond to ensure any issue or question we have is immediately resolved. I couldn't ask for anything more." – Emily C.
"If you value customer service then GoodHire is the company to use." – Krista G.
"Their customer service is top notch. Any time I have an issue or question it is answered in a timely manner. The live chat is great as well. All my problems are solved quickly." – Jeanne M.
"The customer service is amazing. If you have questions about how this works, how it works for your organization, or anything else, they are quick to respond and always helpful. It works seamlessly and I feel very respected as a customer." – Emily C.
"This is a great product. Very helpful customer service team. We have had zero issues with them. I have called, emailed and instant messaged with their customer service team and have had a great response each and every time." – Holly M.
Read real user reviews of GoodHire on Consumer Affairs, Capterra, and G2.
A Better Background Check Experience
Regardless of your company's size or the number of screens you need, the GoodHire team is here to help your employment screening process go smoothly. We've helped more than 100,000 employers nationwide build great teams and we're ready to help improve your hiring process–reach out to our team.
disclaimer
The resources provided here are for educational purposes only and do not constitute legal advice. We advise you to consult your own counsel if you have legal questions related to your specific practices and compliance with applicable laws.
---