Show Your Candidates Some Love With a Great Background Check Experience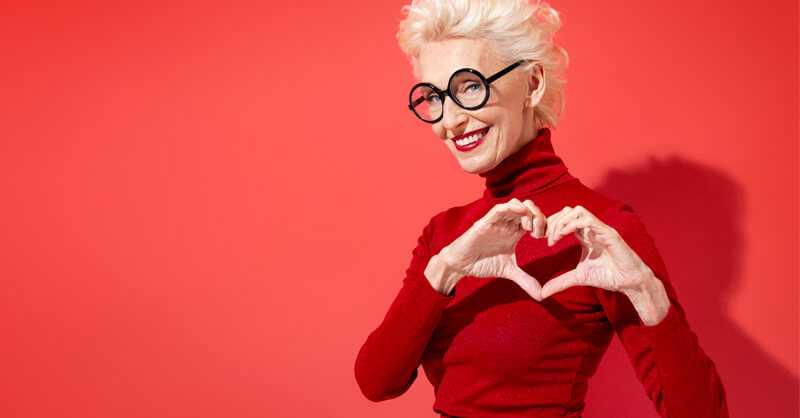 Is your background check process turning job applicants off? Poorly handled background checks can make a bad impression on potential employees.
Learn what candidates look for in a well-run background check and how GoodHire streamlines the process to create an exceptional experience for both candidates and employers.
---
When you've found "the one" you want to tie the knot as quickly as possible. Unfortunately, while a critical part of the recruitment process, background checks can make or break your candidate's heart (not to mention their recruiting and hiring experience).
If not handled well, background checks can leave a bad impression with potential employees. Employers need to consider how the background check experience impacts the overall candidate experience to ensure their process gets the best results without turning off potential employees. 
Here we take a look at how GoodHire helps you provide an exceptional candidate experience and streamlines the background check process so you don't lose your candidate due to cumbersome workflows that cause lengthy delays. 
GoodHire Makes a Great First Impression
GoodHire gives candidates significant control throughout the background check process so they feel empowered, rather than judged.
A Mobile-Friendly Workflow Makes it Easy to Get Started
We start by making it easy for candidates to enter their own personal information online from whichever device they prefer—desktop, laptop, or mobile device (most commonly used) and provide digital consent. When candidates enter their own information, it minimizes the potential for error. And digital consent eliminates the need to download forms or print paperwork—it also minimizes hassle and saves significant time.
Transparency Saves Time for You & Your Candidates 
Better yet, candidates can easily access and view background check results online or through an interactive, mobile-optimized interface, providing full transparency. There's no need for you or your candidates to wrestle with downloading and attempting to navigate through clunky, static PDFs, or trying to read long, dry reports to find the relevant kernels of information that really matter.
Open Communication is Encouraged
Further, GoodHire offers candidates the ability to comment or add additional context to their results, helping you to make an informed hiring decision and to complete an individualized assessment in accordance with EEOC guidelines. 
With our online dispute process, candidates have the ability to indicate if any of the results are inaccurate, allowing GoodHire to investigate and update information faster. They also have the ability to upload supporting documents.
Candidates have an experience that is open, interactive and, ultimately, more collegial, setting the stage for a successful employment relationship should they be hired.
How GoodHire Supports Employers & Candidates 
GoodHire has designed the entire background check process to minimize questions from candidates, avoid frustration, and save you time.  
We support your candidates through:
Easy digital consent and a user-friendly workflow that puts candidates at ease.
A completely mobile experience that allows candidates to enter and access information wherever they are on whatever devices they prefer.
Status notifications and alerts to let candidates know when more information may be needed or when background checks are ready.
An easy online dispute process.
A user-friendly and easily accessible online Help Center with answers to common questions about background checks and our process.
A US-based GoodHire support team available to candidates to call, email or chat with any time. When candidates have questions about their background checks, they can call us, not you.
We support employers by providing:
A simple, worry-free, and timely process to complete background checks on any number of employees.
Timely status notifications to help you stay on top of progress easily.
The ability to customize emails sent to candidates with your own branding.
The ability to use our e-consent option for disclosure and authorization, or upload your own consent form. (It's the employer's responsibility to review this template to ensure it meets your needs and is approved by your own legal team.)
A notification to alert you and your candidate if there is an issue with the candidate's Social Security number (SSN). An SSN alert may indicate that the SSN does not match the candidate's personal information and can save you both time and hassle if caught early.
The ability for you to send a request to the candidate to provide context for records returned.
Easy access to our comprehensive online Help Center.
Direct contact with our support team—call, chat, or email with our FCRA-certified support team.
The ability to integrate GoodHire with your ATS, which can eliminate manual candidate entry, save time, and minimize the potential for errors. 
Impress Your Candidates with GoodHire
Regardless of the hiring environment and the availability of candidates, great employers want to provide candidates with a positive experience while collecting the information they need in a secure, compliant and efficient manner. We know that both you and your job candidates are going to love the GoodHire experience. 
Let GoodHire help you find a match made in heaven. Learn More.
Disclaimer
The resources provided here are for educational purposes only and do not constitute legal advice. We advise you to consult your own counsel if you have legal questions related to your specific practices and compliance with applicable laws.
---