5 Tips to Help You Prepare for the Future of Hiring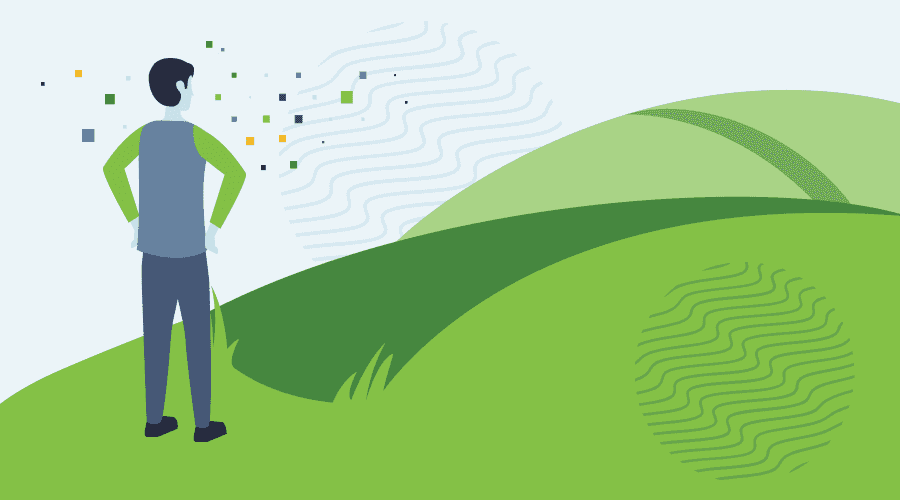 The world of hiring is constantly changing. This year, issues such as diversity, compliance guidelines and data analysis were hot topics at The GoodHire Summit: Prepare for the New Future of Hiring. Catch up on the five most important trends, predictions and insights HR and talent acquisition experts shared at this summit.
---
Does it feel like the world of work has changed more this year than it has in the past 10 years combined? HR and recruiting professionals have to adapt—quickly—to meet the changing needs of companies and their workforces. From employer branding, talent acquisition, diversity and inclusion, and risk mitigation, there is much we can learn from each other. 
That's why we brought together HR and talent acquisition thought leaders and experts to share their insights and strategies during The GoodHire Summit: Prepare for the New Future of Hiring. 
Our amazing lineup of speakers included:
Marielle Smith, VP, People Success at TapClicks
Dean Delpeache, Senior Manager, Talent Acquisition at Fiix Software
Stephanie Seymour, Founder & Coach at Elevate Your Career
James Ellis, Director of Employer Brand at Universum
Elizabeth McLean, General Counsel at GoodHire
Here are some highlights from what we learned:
1. A Structured Interview Process is Crucial for Hiring Success 
A structured interview process means each candidate for a given role goes through the same steps, and is asked the same questions by each interviewer. Marielle shares, "When you ask each candidate the same questions, it's a lot easier to compare and contrast their answers and competencies." This helps ensure a level playing field for candidates, so you can reduce bias and hire the most qualified candidate.
Here are some tips for creating a structured interview process:
Create a candidate success profile: Set up a kickoff meeting with your hiring team, and define the competencies you'd like to see in a candidate. If you're hiring for remote positions, Marielle suggests specifically screening for remote work competencies in addition to skills-based and values-based competencies.
Craft behavioral interview questions: Craft interview questions that reveal how candidates have exhibited your desired competencies in their past roles. For example, you may ask managers how they prepare for one-on-ones, or ask a marketing candidate to tell you about a specific campaign they've run. 
Consider a skills assessment: Dean says, "A job simulation helps you look at the candidate's skills versus their interviewing style, interviewing ability, or whether they jive with the interviewer. This can help eliminate bias in the interview process." 
2. The Candidate Experience Still Matters Today
High unemployment has flipped our previously candidate-driven market into an employer-driven market. Many talent acquisition teams are struggling to handle an influx of applicants, potentially with limited HR headcount. But the candidate experience still matters. You still want to win the most qualified candidates for your team, set them up for engaging employee experiences, and bolster your employer brand. 
Here are some tips to craft a solid candidate experience:
Communicate clearly, and often: Explain your hiring process and timeline during the phone screen, and reiterate what comes next during each interaction. Stephanie says, "Let candidates know who they're going to talk to, what that conversation may be like, and if there's going to be an exercise coming up." Also be sure to let candidates know about any changes to your process or timeline, especially if hiring plans have to be put on hold. 
Lean on your HR tech stack: Utilize technology to improve your candidate experience and free up your time. For instance, Stephanie suggests automating candidate emails in your ATS to confirm application submission, and to let them know if they're no longer being considered for the role.
Collect candidate feedback: At the end of your recruitment process, make a point to collect and document candidate feedback, share it with your hiring team, and use it to improve your hiring process. 
3. A Diverse Workforce is an Innovative Workforce
People are shaped by their experiences, which can vary based on things like their gender, age, race, ethnicity, sexual orientation, disability, and religion. These experiences can bring different perspectives to your team, resulting in more innovation and better business outcomes. McKinsey found that companies in the top quartile for racial and ethnic diversity were 35 percent more likely to have financial returns above their national industry median. Companies in the top quartile of gender diversity were 15 percent more likely to have financial returns that were above their national industry median. 
Here are some ways we can build more diverse teams:
Write better job descriptions: Research indicates that male candidates will apply to a role when they meet only 60 percent of the qualifications, but female candidates will only apply if they meet all qualifications. Separate out your must-have, and nice-to-have qualifications to appeal to more female applicants. You may also want to watch for gender-neutral language, and consider using an equity statement in your job descriptions. 
Pipeline for diversity: If there's only one female finalist in your candidate pool, there's statistically no chance she'll be hired. But when more than 50 percent of your finalists are women, the chances of hiring a woman go up to 50 percent. Dean suggests a "Two in the Pool" methodology, where you ensure that you have at least two candidates from underrepresented groups in your finalist stages. Things like blind resume reviews, diversifying your hiring team, or having multiple people review candidate shortlists, can help you keep qualified, diverse candidates in your pipeline. 
Internal mobility: Dean recommends creating an individual employee plan to show your people how they can move along their career journeys. Executive sponsorship can then create opportunities for those employees to showcase their skills and qualifications throughout the organization, so they may move into leadership positions.
4. Data is Critical in Modern Talent Acquisition
With limited resources on most talent acquisition teams, data can help you in three key areas. It can tell you how you compare to your competition. It can show you where to focus your time and money. And it can help you make better choices. 
Here are some ways you can use data:
Gauge your employer brand strength: Quickly gauge your employer brand strength by looking at your reach (i.e. applications, Google ranking, social media followers) and sentiment (i.e. Glassdoor score, Net Promoter Score, quality of hire). Look at those relative to your competitors to learn your strengths and weaknesses. This can help you decide where to focus your efforts.
Appeal to the right candidates: Use employee and candidate feedback, as well as external data, to learn what your company's ideal candidates are looking for in a role. For instance, James shares that an inspiring purpose typically drives natural science talent; high future earning drives computer science talent; and innovation drives engineering talent. When you understand what drives your target audience, you can better appeal to them in your job postings, outreach emails, and throughout the interview process. 
Get your offers right: Salary benchmarking data can help you determine a fair market range for your roles, so you make the best use of your budget, and reduce the risk of losing candidates to low offers. As Stephanie reminds us, it's illegal to ask for a candidate's salary history in several states and local jurisdictions, so it's best to be prepared with an appropriate salary range. 
5. Compliance Guidelines are Constantly Shifting
Elizabeth says, "As we look to the EEOC, and the CDC, and the public health agencies, we have noticed that their guidance is not static, and that makes compliance tougher. It's really important to create a monitoring system within your organization to make sure that you're staying up to date on any changes that come out and that you're able to pivot and adapt quickly to those new requirements and those best practices."
For instance, the pandemic has triggered a "direct threat standard," which creates some additional protections for employers. An employer normally wouldn't be allowed to ask about underlying medical conditions under the Americans with Disabilities Act (ADA). However, the direct threat standard means that an employer may take screening steps intended to exclude an employee with COVID-19 or symptoms associated with COVID-19 from the workplace because the employee's presence would pose a direct threat to the health or safety of others. If COVID-19 infection rates or treatment options improve, it may lose direct threat status, so it's important to monitor for changes.
Another example is masking guidelines. As of early August 2020, 40 states required masks or face coverings in public places—but the rules aren't consistent across the United States. Some states only require masks in counties with high virus rates, some states are requiring masks for all business employees and customers, and Georgia took a different approach and suspended all local government mask orders. Compliance with the law is mandatory, so make sure you stay up-to-date on what's required in your area.
As COVID-19 guidance and industry guidelines and your state and local jurisdictions evolve, the following resources can help you stay up-to-date:
Your state and local news outlets
Final Thoughts Around the Future of Hiring
The future of hiring is now. We're all adapting to a new way of hiring, and preparing to navigate the challenges that lie ahead. With an ongoing health pandemic and social unrest, things will continue to shift over time, and we should continue to look to each other for support.
Want to learn more about the future of hiring? 
The GoodHire Summit: Prepare for the New Future of Hiring is now available on-demand. Each 30-minute session dives into a different topic to help you plan and prepare for hiring now, and in the future. 
New survey data from TechValidate shows how customers improve screening performance with GoodHire, while saving time and money.
Disclaimer
The resources provided here are for educational purposes only and do not constitute legal advice. We advise you to consult your own counsel if you have legal questions related to your specific practices and compliance with applicable laws.
---