GoodHire Outranks Checkr, HireRight and Sterling Across 5 Key User Satisfaction Ratings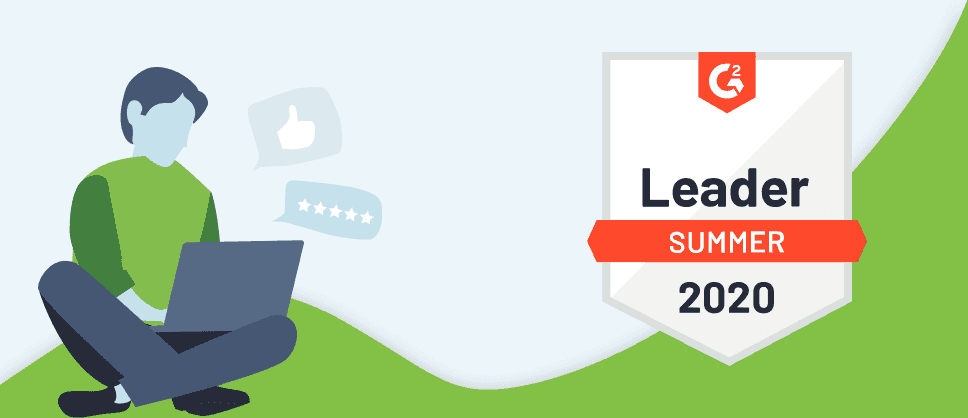 The latest customer satisfaction ratings from third-party software review platform G2 are in. The results show GoodHire ranks better in five key areas—ease of setup, ease of use, quality of support, meeting requirements, and product direction—than competing platforms Checkr, HireRight, and Sterling.
Learn what customers are saying and why GoodHire provides a better background check experience.
---
New customer satisfaction ratings from third-party software review platform G2 show that GoodHire provides a simply better alternative to other background check vendors in the industry. The rankings are based on user satisfaction ratings across five key areas. Compared to other background check providers—Checkr, HireRight, and Sterling—GoodHire is rated highest in each category.
Overall, the ratings show:
GoodHire is easiest to setup
GoodHire is easiest to use
GoodHire has the highest quality of support
GoodHire's product is headed in the right direction
GoodHire ranks highest for meets requirements
Get the full report and see user satisfaction scores for GoodHire, Checkr, HireRight, and Sterling. SEE THE REPORT
GoodHire Sets the Bar High
G2 is the world's leading software review platform for professionals making technology decisions. G2's reviews and user satisfaction scores come directly from GoodHire's customer base and are based on their own use of the product.
"We're proud to see validation that we're meeting our customers' needs and expectations so well. These scores reinforce our commitment to delighting our customers by providing a platform that makes running background checks simple and straightforward for everyone," said Mike Grossman, CEO of GoodHire.
Get the full report and compare user satisfaction scores for GoodHire, Checkr, HireRight and Sterling. SEE THE REPORT
GoodHire Customer Reviews
On G2, user reviews applaud GoodHire's fast turnaround times, user-friendly interface, and helpful compliance tools. Users also appreciate GoodHire's excellent customer service team, noting that they respond to questions and concerns quickly and courteously.
"The platform is super user-friendly and intuitive. There are so many helpful functions, such as the Adverse Action guide."
– Catherine N.
The results are easy to understand, come timely and the customer service is unmatched!
– Administrator in Hospital & Healthcare
"I absolutely love how easy the process is. GoodHire takes out all of the Compliance guesswork, and every background check we have ordered has been returned within a few hours."
– Sarah G.
Don't know how we could continue to hire and grow our team quickly without GoodHire!
– Amanda H.
"Quick turnaround time for results, Customer Support Dept. is easy and very friendly to work with and resolves any issues very quickly."
– Terri S.
A Simply Better Background Check Experience
GoodHire delivers fast, accurate, and reliable background checks—while also helping employers follow screening regulations and compliance standards. We've built the industry's most comprehensive database and suite of services to help more than 80,000 employers nationwide build great teams. To read more G2 user reviews, visit GoodHire on G2.
Ready to get started with GoodHire? Sign up now, or talk to sales for custom background checks and high volume packages.
Disclaimer
The resources provided here are for educational purposes only and do not constitute legal advice. We advise you to consult your own counsel if you have legal questions related to your specific practices and compliance with applicable laws.
---