Post-Hire Screening: Background Checks Should Not Be a 'One & Done' Process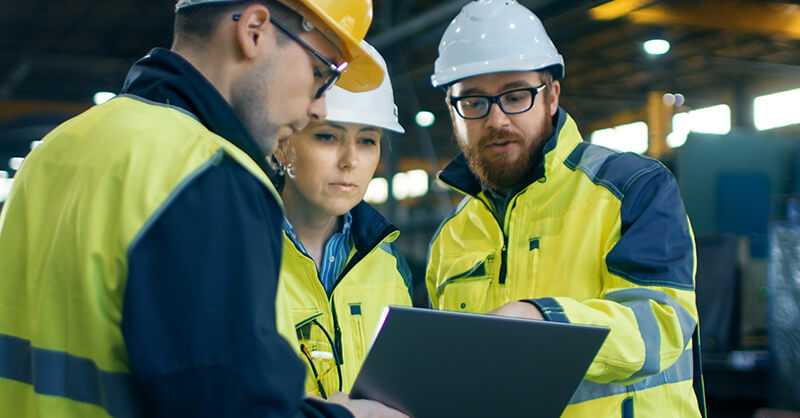 You conduct pre-employment background checks to help make informed hiring decisions. But did you know conducting regular post-employment background checks is also a smart move? Post-hire background checks can help your company stay compliant and alert you of potential risks in your workforce.
Here are five steps to implementing a post-employment background screening program.
---
You know the value of conducting pre-employment background checks both to help you make well-informed hiring decisions and to ensure you're being compliant with various federal, state and local laws and regulations. In fact, 94 percent of employers conduct at least one type of background screening before making a hiring decision.
What many employers may not realize, though, is that conducting routine, regular background checks after an employee is hired is a best practice that can help you remain compliant and aware of any new issues that may develop during the employee's tenure with your company. Your background checking practices shouldn't stop at the point of a job offer.
Here we'll cover why post-hire background checks should be conducted regularly to help you stay informed of any relevant changes impacting your workforce, and how to get started with implementing post-hire screening, also referred to as post-employment screening, at your organization.
---
More Than 100,000 Employers Trust GoodHire For Background Checks
---
Post-Hire Background Checks are Becoming More Common
An increasing number of employers are becoming aware of the value of post-hire background checks and are taking steps to adjust their processes to ensure timely updates throughout an employee's tenure. In 2020, 12 percent of surveyed employers said they were conducting background checks annually or more frequently compared to 6 percent in 2018.
However, as HR experts continue to recognize and discuss the value of regular re-screening, these numbers are likely to grow. In a SHRM article, Nick Fishman, president of Fishman Group Consultants, says: "Continuous monitoring is a critical evolution in the background screening industry. It will keep companies safer from fraud, theft and reputational damage."
Continuous Screening Benefits the Company, Employees & Customers
Employers may risk damage to their reputations and potential legal liability because of things their employees may be doing outside of the workplace. Certain industries—childcare services, healthcare organizations and financial services, for instance—may be especially susceptible to risk based on employees' criminal behavior.
Employers also are responsible for the safety of their employees and customers. It's important for organizations to be continually alert to signs that employees may represent potential risk and to take steps to minimize or remove that risk.
"Employers may be at risk for negligent retention claims if they fail to take action, or terminate, an employee when they should have known that an employee represented an unreasonable risk," said Elizabeth McLean, General Counsel at GoodHire. 
Continuous post-employment screening helps you to:
Maintain safety in your workplace
Mitigate potential risk
Protect your company from liability claims
Let's take a look at how to get started and what you need to know to do these checks in a consistent and compliant way.
5 Steps to Get Started with a Post-Hire Background Check Program
When initiating a post-employment background check program, it's important to incorporate the process into your company's employment screening policy. Keep in mind that all employees must be screened equally—not just some employees. However, it's acceptable—and recommended—to customize your screening packages based on different employee positions and responsibilities. It's important to not discriminate between employees and to ensure consistency in the process and any decisions made based on the findings.
1. Update your background check policy
An important first step is to update your background check policy to include post-hire screening, and ensure it is accurate, up-to-date and compliant. Any new policy updates should be reviewed by your legal counsel.
The policy should include:
What, specifically, you will review (e.g. criminal records).
How often, and when, you will conduct this screening. Depending on your industry, this could be annually or as frequently as monthly. In terms of timing, the background check might be based on an employee's anniversary date or some other date (e.g. the beginning of each year).
A statement that the policy applies to all employees.
A request for employees to be open about anything that may turn up in their background check and to be proactive about reporting these incidents.
2. Inform current employees and new hires
You will want to notify and clearly explain the policy to existing employees, explaining the importance of regular screening for the company and for them.
Make sure that all employees know who to contact, and how, and ask that they be proactive in alerting you to any incidents that may occur.
When you hire new employees, clearly state that your policy is to conduct routine background checks on all employees, and how often they occur. Your goal is to ensure employees are not surprised when it's time to run a check.
Don't just make communication a one-and-done event. It should be ongoing. 
Keeping employees informed and educated about your process and its benefits to the company, them and your customers can help to alleviate any anxiety or concerns they may have.
3. Keep Compliance Top of Mind
Just as with pre-employment background screening, there are rules and regulations that apply to conducting ongoing post-employment screening. Most importantly, per the federal Fair Credit Reporting Act (FCRA), you are required to obtain your employees' consent before conducting a background check. For ongoing checking a best practice is to include an evergreen clause in your initial consent form if allowed in your state.
You should also be clear about what type of actions may be taken based on the result of a screening, and the rights employees have to dispute the report or provide additional information. (GoodHire's system allows employees to easily append this type of information to the record.)
4. Follow your policy
Implement routine background checks in accordance with your organization's employment screening policy and, if an alert prompts a decision about whether to terminate or not promote, follow the Equal Employment Opportunity Commission's (EEOC) guidelines and your employment screening policy to ensure consistency and fairness.
It's one thing to say that you will run a background check every six months, it's another to actually follow through. Any variance between policy and action will diminish the impact and value of your screening policy.
5. Consider ongoing alerts
GoodHire's Ongoing Alerts provide an add-on to two types of background check searches: the National Criminal Database Search and the Healthcare Sanctions Check (OIG Exclusion List & SAM.gov). On a monthly basis GoodHire will automatically run these checks on your employees and send you an alert if anything is found.
When something is found, your next step will be making informed decisions about how to respond.

Make Informed Decisions
When it comes to background checks, "no news is good news." Unfortunately, chances are that from time to time you will be alerted to something that has shown up in one of your employee's background checks. What then?
What to Consider
Your company's employment screening policy.
Guidelines put forth by the EEOC to conduct individualized assessments.
The adverse action steps you must follow to comply with the FCRA.
Understanding the adverse action process and what's required
Any decision that has the potential to negatively affect an employee's employment or job status is considered an adverse action. Any adverse action you consider needs to offer the employee an opportunity to explain or provide additional context about the situation.   
If you decide to terminate, or not promote, an employee based on information in a background check, you need to follow an adverse action process that is compliant with the FCRA. This includes:
Send a pre-adverse action notice.
Provide a waiting period that is "reasonable" and that provides the candidate with an opportunity to dispute the information (typically five business days).
Send a post-adverse action notice of your intent to terminate or not offer a promotion.
If you use GoodHire, each background check includes integrated adverse action. Through automatic notifications, the system alerts you when adverse action steps can be taken legally, and user-friendly instructions and built-in waiting periods guide you through the process.
Beyond these federal requirements, depending on your jurisdiction, you may need to document how the particular offense or incident impacts the employee's ability to do their job by means of an individualized assessment.
Ready to Implement a Post-Employment Background Check Process?
Implementing an ongoing background check process on existing employees can offer big benefits for you and, when introduced and communicated effectively, also benefits employees and the company as a whole.
Keep in mind, employees will find your process less threatening if they:
Know about the process and why it is being implemented
Expect it to happen on a regular basis
Know that everyone is being screened to benefit all
A well-organized, ongoing post-hire screening process can bring a feeling of confidence and safety from knowing that you're looking out for your employees—and the customers they serve.

Disclaimer
The resources provided here are for educational purposes only and do not constitute legal advice. We advise you to consult your own counsel if you have legal questions related to your specific practices and compliance with applicable laws.
---