Best Criminal Background Check Sites for 2023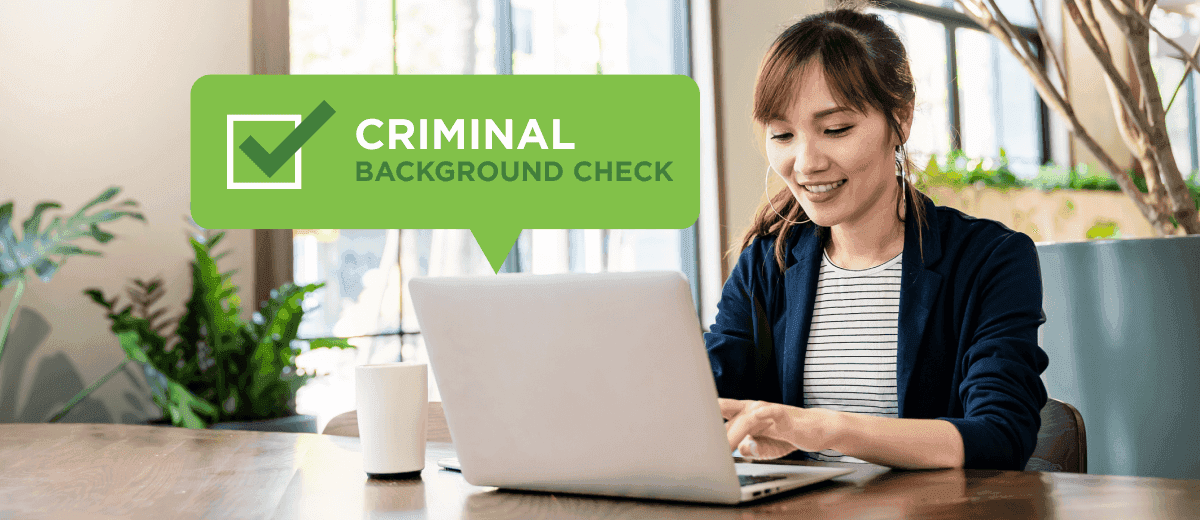 Are you looking to conduct a criminal background check? We've compiled a list of the best background check sites for criminal records searches. Whether conducting pre-employment screenings or due diligence for a potential roommate, you can use this list as a guide for the capabilities and key features of these popular companies.  
---
A 2022 HR.com Research Institute report found that 94% of employers use one or more types of employment background checks, and nearly all (93%) include a national criminal database search in their screening. A comprehensive criminal background check, often considered a best practice among employers, can help you make informed hiring decisions and create a safe environment for your staff.
People may also want to conduct their own background check to see how it appears to prospective employers. Or, they may want to see the results of a criminal background check for a non-hiring reason, like learning about a potential roommate or someone they're dating. 
There are good options for both use cases, and working with one of the best criminal background sites can help ensure you get accurate results in a timely manner. However, if you're using criminal background checks for employment purposes, you'll need to be certain you're complying with state, local, and federal laws, including the Fair Credit Reporting Act (FCRA), whether conducting background checks on your own or working with a third-party provider. 
What Is The Best Criminal Background Check?
GoodHire and Checkr are among the best criminal background check services for FCRA-compliant background checks because of their quick turnaround times, filtering of unnecessary or noncompliant information, and accurate results. They also offer different package options based on your business needs, in addition to integrations for popular HR systems and tools. When comparing criminal background check service providers, be sure to take your screening metrics into account to ensure the solution is meeting your needs.
There are also people finder sites that offer various options for criminal background checks, though they are not FCRA-compliant. At the top of the list is InstantCheckmate which provides consumers with comprehensive search results from public records including criminal convictions, arrests, traffic offenses and, and sex offender registries. The site also offers an inmate search and reverse phone and email search for further information.   
What is the Best Way to Get a Criminal Background Check?
One of the best ways to get a criminal background check is to work with a background check company to help ensure you're staying compliant with local, state and federal laws. Consumer reporting agencies (CRAs) will verify the results, and some have built-in features that help you navigate regulations and automatically send required disclosures or adverse action notices. This is essential for employers and landlords, as consumer-focused people search sites are not FCRA-compliant for employment or tenant-screening purposes.
Third-party providers can also streamline the process and save you time by using their extensive databases and networks of court runners to quickly find and match criminal records. While you could conduct criminal background checks on your own, it can easily become a laborious and costly process. 
With that in mind, here are 10 of the best background check service providers:
1. GoodHire
GoodHire is one of the best criminal background check sites because it offers a variety of criminal background checks—including national, federal, state, and county checks, as well as international criminal checks—with customized options that work especially well for small- and medium-sized businesses. With GoodHire, all criminal check packages include a Social Security Number Trace, a Nationwide Criminal Databases search, and a search of the Sex Offender Registry. There's no monthly search requirement, and pre-adverse and adverse action notices are included for free. 
GoodHire is FCRA-compliant and accredited by the Professional Background Screeners Association (PBSA). It can also be integrated with popular applicant tracking systems (ATSs) and human resources information systems (HRISs), and they also offer an API that companies can use to create a streamlined candidate experience. 
2. Checkr
Checkr also ranks as one of the best criminal background check services, with clients including many of the largest gig employers and a variety of fast-growing companies in high-turnover industries. The background check company offers fast and intuitive background checks, with a focus on fair chance hiring. It is also FCRA-compliant and PBSA accredited. 
You can order county, state, federal, and national criminal record checks from Checkr, along with an ongoing criminal record screening with notifications. Checkr's AI-powered platform speeds the process and increases the accuracy of results. Its Positive Adjudication Matrix tool automatically filters out irrelevant charges, leading to fairer and more unbiased reporting. Searches are also available in 223 countries, including GDPR-compliant international background checks. 
In April 2022, Checkr acquired GoodHire to power the future of work. Together, they'll become one of the best background check platforms with a great experience for both customers and candidates. 
3. Sterling
Sterling offers comprehensive criminal background checks for domestic candidates, as well as international searches in over 240 countries. Its domestic criminal background checks have a seven-step process, including three AI SmartData technology steps focused on matching and verifying a person's identity, filtering results to comply with state and federal laws, and applying your custom criteria based on your needs before delivering a final report. 
Their CourtDirect technology accesses digital court records, with a majority of searches returned within a day, although they say 70% are completed within an hour. They deliver reports that may be used for FCRA permissible purposes (such as employment and tenant screening), support a large number of integrations, and are accredited by the PBSA. 
Key features: AI technology for identify verification, custom search criteria
Pricing: Contact Sterling for a quote
4. Instant Checkmate
Instant Checkmate is among the list of best background check companies for consumers, though it is not FCRA-compliant, so you can't use it for employment purposes. The people search site sources data from county, state, and federal records and may return criminal, arrest, and traffic records, although the site warns users that some information may be out of date. Results may also contain other personal information such as someone's social media accounts, email addresses, aliases, or date of birth. The site also offers an inmate search of federal and state prisons. 
To get started, you can search by name and verify questions about the person, such as their previous locations or whether they have siblings, to narrow the results. Alternatively, there's an option to search based on a person's phone number or address.  
Key features: Reverse lookup options, geographic crime stats 
Pricing: $1 for a five-day trial. A subscription for unlimited reports costs $36.95 for one month or $29.55 if you pay for three months. Premium reports cost an additional $19.99 each.
5. TruthFinder
TruthFinder is another top contender for best background check site. As a consumer-focused, people search site, it is not FCRA-compliant. The site lets you search for someone using their name, address, email, or phone number and can return results from public criminal court databases, including traffic records, misdemeanor, and felony charges or convictions.
The site searches through billions of records to create a single report, including county, state, and federal sources. Users should note the results may exclude pending cases, or sealed and expunged records. 
Key features: Searches the Deep Web, mobile application
Pricing: One and two-month subscriptions for unlimited standard reports costs less than $30; a phone number lookup plan is less than $2.
6. Intelius
Intelius is one of the best background check options for consumers looking for non-FCRA-compliant background searches, including criminal records checks. Users can search using a person's name, phone number, or address to get started with a nationwide criminal background check or add a state for more accurate results. 
The site searches county, state, and federal data services and asks questions that can help narrow down the results. The criminal records reports can include the type of offense, court name, case number, and outcome of the charge. You can also use the Intelius Connection tool to quickly learn more about someone's connections from their people search report. 
Key features: Unlimited background checks, mobile application 
Pricing: $29.63 a month after $1.99 for a five-day trial; single report for $29.95.
7. BeenVerified
BeenVerified is a people search site that can help you find criminal records and other information on someone for non-FCRA compliant purposes. It offers people search, reverse phone, email lookup, address lookup, username search, unclaimed money, vehicle lookup based on a VIN or license plate, and social media search. 
There are criminal and arrest records reports available, potentially including results with arrests and traffic violations, but the site doesn't specify the extent of the databases it searches to populate the results. Their searches only include digitized results, meaning some non-digitized results may be omitted depending on the jurisdiction. 
Key features: Report dashboard, county resources for further independent search
Pricing: Check the website for the latest offers and deals
8. HireRight
HireRight was one of the first companies to create an internet-based background screening service and is one of the best background check service providers, especially for global and criminal searches. The company provides screenings for FCRA permissible purposes and is accredited by the PBSA. Offering screening services in over 200 countries and territories, the average turnaround time is 2-4 business days. It can also integrate with popular ATS and HRIS software.
Within the US, you can choose from county, statewide, and criminal records searches. HireRight also offers a Widescreen Plus product that can supplement criminal background checks with information from additional sources, including proprietary HireRight data. Candidates report a 95% satisfaction rate, and HireRight can help you tailor your criminal background check to a position's requirements.
Key features: Comprehensive criminal screening options, expansive network of researchers
Pricing: Contact HireRight for a quote
9. SentryLink
SentryLink offers criminal background checks along with several other types of checks and traces, but its offering isn't as comprehensive as some competitors. For example, you can purchase a national criminal background check, but there isn't an option for county- or state-level options. Though not PBSA accredited, their reports may be used for FCRA permissible purposes, such as employment and tenant screening. 
Most of the company's reports are ready within one business day, and while some reports can take longer, 90% of SentryLink's criminal reports are completed within four business days. Their services are notably low-tech compared to competitors. For example, reports are delivered by PDF, and there aren't ATS or HRIS integrations available. 
Key features: Tamper-resistant PDF reports, searchable online archive, bulk upload 
Pricing: No subscription; $19.95 per national criminal background check
10. Accurate 
Accurate offers criminal background checks along with other checks and monitoring services. The company works with a variety of industries and can conduct background checks on applicants from over 200 countries. The PBSA-accredited company provides reports that are compliant with the FCRA's permissible purposes, while also offering both ATS integrations and an API for a simplified user experience
Accurate offers county, state, federal, and international criminal searches, as well as county, state, and federal civil searches. The company uses built-in machine learning to instantly report motor vehicle records and clear criminal search results, and claims to have a 99.9% accuracy rate.  
Key features: Continuous criminal monitoring, user-friendly candidate portal 
Pricing: Contact Accurate for a quote
Get A Criminal Background Check With GoodHire
The best criminal background check sites offer a range of services and reports to align with your needs. For employers, the best background check service will offer a variety of screening options that help you customize your background check packages so you can optimize your hiring process, simplify the candidate experience, and comply with FCRA and other applicable regulations. 
GoodHire offers comprehensive criminal background checks with a simple and intuitive end-to-end workflow. You can quickly see verified results and add additional checks or continuous monitoring as needed. The platform can also be integrated into your HR workflow with our API or connected to your ATS or HRIS for a streamlined experience. Our exceptional customer support and sales team are here to design a custom solution for your company's needs.
Disclaimer
The resources provided here are for educational purposes only and do not constitute legal advice. We advise you to consult your own counsel if you have legal questions related to your specific practices and compliance with applicable laws.
---