DOT Non-CDL Driver Qualifications: Checklist Of Requirements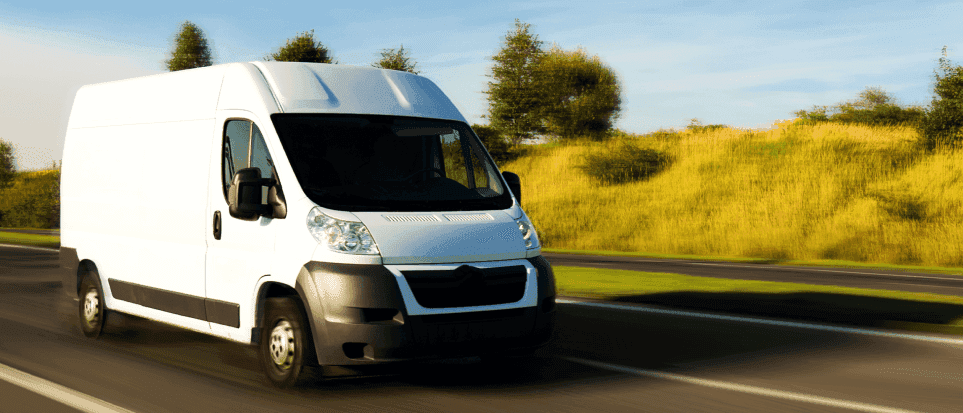 To maintain registration with the US Department of Transportation (DOT), commercial motor vehicle carriers must keep driver qualification files for their drivers, including non-CDL drivers.
Learn why a driver qualification file is important, what records to keep, and how often to update the information to stay in compliance. Our DOT non-CDL driver qualification checklist can help.
---
Commercial motor vehicle carriers registered with the US Department of Transportation (DOT) have to comply with many regulations to maintain their DOT registration. This includes maintaining driver qualification files (DQFs) for the drivers you employ. 
The Federal Motor Carrier Safety Administration (FMCSA), the DOT arm that oversees commercial motor vehicle safety, requires DQFs from every new carrier as part of the new-entrant safety audits they perform. If you pass the audit, your DOT registration becomes permanent. If you fail, your registration will be revoked, and your business won't be allowed to operate until you correct the safety problems specified by the FMCSA. 
Even after you've obtained your DOT registration, you'll need to maintain DQFs in case of an audit. This article will explain what a driver qualification file is, when a DQF is needed for non-CDL drivers, and what records to keep in the DQF. 
What Is A Driver Qualification File (DQF)?
A Driver Qualification File (DQF) is a record the FMCSA requires motor carriers to maintain for each driver (including owner-operators who drive commercially). The documentation the DQF contains helps to prove that the driver is qualified to drive a commercial vehicle safely. 
Within the first 12 months of operation, new motor carriers must pass a new-entrant safety audit. The DQF is among the documentation you'll have to submit as part of that audit. You must also maintain a DQF for each driver on an ongoing basis and be prepared to provide it in case of future audits. 
What Is Required To Keep In A DOT Driver Qualification File?
The DQF should contain records documenting the driver's qualifications, including their employment application and prior employment verification, state motor vehicle records, road test certification, medical exam and certificate of examination, and an annual list of violations. 
If you think a DQF is only necessary for drivers who hold a commercial driver's license (CDL), you're not alone; this is a frequent point of confusion. In reality, you must also keep a DQF for your non-CDL drivers if their vehicles meet certain weight criteria. 
Interstate non-CDL drivers of vehicles that have a gross vehicle weight (GVW), gross vehicle weight rating (GVWR), gross combination weight (GCW) or gross combination weight rating (GCWR) between 10,001 and 26,000 pounds require a DQF. (Once a vehicle reaches 26,001 pounds, a CDL is required in order to drive it.) 
A DQF is also needed regardless of vehicle weight if an interstate non-CDL driver is:
Transporting hazardous materials as defined by the Hazardous Materials Transportation Act
Transporting more than 8 people (including the driver) for compensation, or 
Transporting more than 15 people (including the driver) with no compensation.
Intrastate non-CDL drivers may have different weight criteria, because state regulations sometimes differ from FMCSA regulations. For example, states may have different weight limits than those set by the FMCSA or may exempt certain drivers from some DQF requirements. Contact the state agency that regulates commercial motor vehicles to find out what rules apply in your state. 
What Are The DOT Requirements For Non-CDL Drivers' DQF?
This list makes it easy to quickly understand what the DOT requirements for non-CDL drivers' DQF are, and reflect the requirements as outlined in Section 391.51 of the Federal Motor Carrier Safety Regulations for driver qualification files: 
Driver's employment application
State motor vehicle record (MVR) at time of hire
Verification of past employment
Road test certification 
Medical exam and certificate of exam
Annual MVR
Annual list of violations
Much of this information will be data you've already gathered for new hires as part of your DOT background check, but some information requires ongoing updates. 
Driver's employment application (§ 391.21)
You must include a copy of the driver's employment application in the DQF and keep it there during the period of the driver's employment and for three years after they stop working for your company. Your employment application needs to include all the information required by FMCSA regulations. To be sure your application form is in compliance, see § 391.21 for the information to include, or just use the sample application that's part of the FMCSA's New Driver Application Package. 
State Motor Vehicle Record (MVR) at time of hire (§ 391.23)
When you hire a non-CDL driver, you need to get a motor vehicle record from each state where the applicant has held a driver's license or permit within the last three years. This information must be collected and added to the DQF within 30 days of the driver's hire date.
To get the MVRs, contact each driver licensing agency or agencies in the relevant states. Each agency may have its own preferred method for requesting the MVRs; you can usually find this on their website. When you contact them, be sure to specify exactly where you want the information sent. 
You may be able to save yourself time—and headaches—by using a third-party service that conducts motor vehicle record searches, such as GoodHire, to obtain copies of an applicant's driving record from state agencies. However, you're still responsible for making sure the information is accurate.
If you don't receive an MVR from the state/s you contact, be sure to document in the DQF that you made a good faith effort to get the information and certify that the driver doesn't have a record in that state. 
Verification of past employment (§ 391.23)
Whenever you bring a new driver on board, you must investigate their previous safety record with every DOT-regulated employer they worked for in the previous three years, and document what you learn in the driver's qualification file. 
Start by having the applicant fill out a release form authorizing you to request their records and safety performance history from prior employers; keep a copy of that release form in the DQF. Once you have the signed form, you or a third-party service that you authorize to verify past employment can contact employers by phone, email, letters or even in person; just make sure you document every attempt to contact each employer.  
At minimum, you must ask previous employers for:
General driver identification information and verification of past employment 
Accidents, including details if former employer provides them
Document all responses you receive in the DQF. Drivers who disagree with what a previous employer says about them can use a Safety Performance History Information Driver/Applicant Correction Request or Rebuttal form to dispute the information with that employer. Be sure to add a copy of this form to the DQF. 
Road test certification (§391.31) or other acceptable certificate (§391.33)
In order to drive a commercial vehicle, drivers must take a road test and receive a certificate showing that they passed. The test can be given by your company or another testing organization you choose; however, the test has to comply with FMCSA regulations as listed in §391.31. 
In place of the road test, non-CDL drivers can present a copy of a valid certificate of a driver's road test that was issued within the past three years. Employers should give the driver a copy of the road test certificate, put the original in the driver's DQF file, and maintain it as long as the driver is employed and for three years after that. 
Medical exam and certificate of exam (§391.43)
Upon hire and every two years thereafter, each driver you employ has to pass a medical examination and receive a Medical Examiner's Certificate attesting to that fact. You must keep a copy of the certificate in the driver's qualification file regardless of whether the driver has a CDL or not; however, non-CDL drivers must also carry a copy of the certificate with them when driving. 
The medical examiner used to perform the exam must be listed on the National Registry of Certified Medical Examiners (§391.51). Be sure to include a note in the DQF verifying that the examiner is listed in this registry.
Getting a copy of a driver's motor vehicle record isn't a one-time activity. At least once every 12 months, you must get an updated MVR from every state where your drivers held driver's licenses during that period. Simply follow the same process you did when getting the MVR for the first time, or use a background screening provider to handle this process. 
Once you have the updated MVR, go over it carefully to make sure the driver has met the minimum safe driving requirements and doesn't have any disqualifying offenses. Pay special attention to any indicators of reckless driving, like speeding, having accidents or driving under the influence of drugs or alcohol. Remember, if you let a driver with disqualifying incidents keep driving, your company could be held responsible. 
When you're satisfied with the driver's record, add a note with the name of the person who reviewed it and the date it was reviewed to the DQF. (The FMCSA has a sample Annual Review of Driving Record form you can follow.)  
Annual list of violations (§391.27)
At least once a year, you must require each of your drivers to give you a list of all the traffic violations they've been convicted of, or forfeited bond or collateral for, during the previous 12 months. (Parking violations don't count and don't need to be reported.) The FMCSA has a sample Annual Driver's Certification of Violations form you can use to request this information.
If a driver has already reported a violation to you—for instance, a driver was involved in an accident while driving one of your commercial vehicles and you collected all the information at that time—they don't need to repeat the information in their annual list of violations. 
Drivers who haven't had any violations in the past 12 months still need to sign the annual certification form declaring this fact. 
DOT Non-CDL Driver Qualification Checklist
Maintaining the proper information in each non-CDL driver qualification file can get complicated. Use this checklist to help you stay on top of FMCSA requirements and keep your DQFs in compliance. For more details on each requirement, refer to the FMCSA section listed below.
Simplify Compliance With DOT Regulations For Non-CDL Drivers 
A commercial motor carrier business has a lot of moving parts. Following DOT regulations adds to all the tasks on your plate, especially when the rules are different for non-CDL drivers than for CDL drivers. Adding to the complexity, maintaining driver qualification files isn't a one-time chore. Regular motor vehicle records checks, medical exams, and violation reports for drivers are required on an ongoing basis. 
A provider that offers ongoing background checks, including motor vehicle checks and employment verification checks, can make your life easier by gathering information the DOT needs. GoodHire can speed and simplify the process of maintaining your DQFs—and isn't faster and easier exactly what you need? To find out how we can help you, contact us for a quote. 
disclaimer
The resources provided here are for educational purposes only and do not constitute legal advice. We advise you to consult your own counsel if you have legal questions related to your specific practices and compliance with applicable laws.
---