What You Need To Know About DOT Background Checks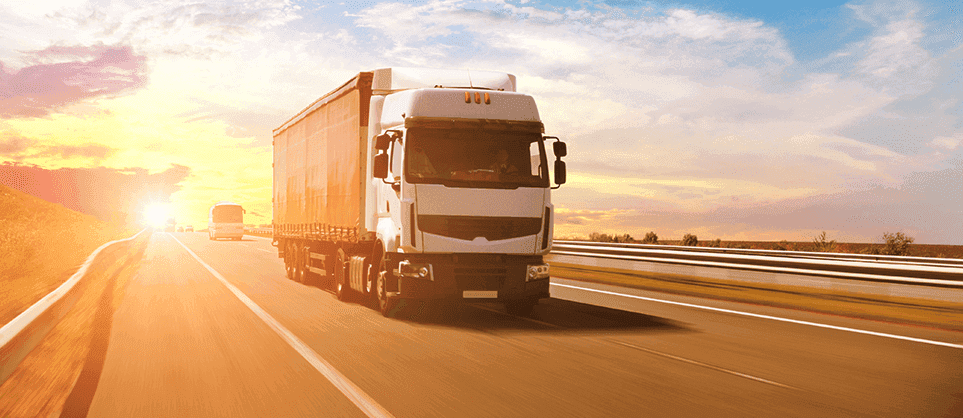 Businesses that are regulated by the Department of Transportation (DOT) must conduct DOT background checks before hiring commercial drivers. DOT background checks protect your business by ensuring your commercial drivers are qualified.
Find out when you need to conduct DOT background checks, what DOT background checks include, and how to run a DOT background check.
---
If your business uses commercial drivers, you know driver safety is vital—not just to your business, but to everyone on the road. Pre-hiring background checks can help. U.S. Department of Transportation (DOT) background checks are specialized background checks designed to ensure that drivers of commercial vehicles are qualified. Any business regulated by the DOT must conduct DOT background checks as part of the hiring process. 
The DOT regulates trucking companies, transportation companies, and other businesses whose employees use commercial vehicles to transport freight or passengers. Conducting DOT background checks helps to keep your business in compliance with government regulations. It also helps protect your business from driver-related accidents, injuries, and the lawsuits they can lead to by verifying that new hires are qualified commercial drivers.
If you already conduct background checks before hiring new employees, why do you need a DOT background check? The DOT background check is more thorough than a standard employment background check because it gathers information about the candidate's driving record. 
Keep reading to find out who needs to use DOT background checks, what DOT background checks include, the requirements for conducting a DOT background check, and how to run a DOT background check. 
Who Needs To Use DOT Background Checks?
The DOT is a federal agency whose mission is to make the U.S. transportation system the safest, most efficient, and most modern in the world. The Federal Motor Carrier Safety Administration (FMCSA), which is part of the DOT, regulates and oversees the safety of commercial motor vehicles. The FMCSA's mission is to reduce crashes, injuries, and fatalities involving large trucks and buses. 
By making sure that commercial drivers are qualified, DOT background checks help the DOT achieve its mission. They also help companies enhance safety and mitigate risks such as driver accidents, lawsuits, and costly legal fees. 
Your business may be required to follow FMCSA regulations if you operate any of the following types of commercial motor vehicles in interstate commerce:
A vehicle with a gross vehicle weight rating or gross combination weight rating (whichever is greater) of 4,537 kg (10,001 lbs.) or more 
A vehicle designed or used to transport between 9 and 15 passengers (including the driver) for compensation, or a vehicle designed or used to transport 15 or more passengers including the driver and not used for compensation
Any size vehicle used to transport hazardous materials as defined by the Hazardous Materials Transportation Act
Depending on the type of vehicles you use, your drivers may need a Class A, Class B or Class C commercial driver's license (CDL). 
What Are DOT Background Check Requirements?
A DOT background check thoroughly investigates all aspects of a job candidate's driving record, employment history, and physical health to assess the candidate's ability to drive a commercial vehicle safely. In order to meet DOT requirements, your DOT background check must cover the following areas, all of which must be completed within 30 days after the new hire starts working for you.
Motor Vehicle Records Checks 
As part of a DOT background check, you must obtain a driver's Motor Vehicle Record (MVR) from each state where a driver held a driver's license or permit over the past three years. This will reveal any driving-related felony or misdemeanor convictions, moving violations, or driver's license suspensions or restrictions, alerting you if the candidate has a history of unsafe driving. 
DOT Employment Verification 
A DOT Employment Verification gathers detailed information about the candidate's employment history and driving record during the past three years of employment. In order to comply with DOT regulations, a DOT Employment Verification must contact all of the driver's employers from the past three years to ask all of the questions required by the FMCSA in DOT Rule 49 CFR Part 391. 
In addition to verifying general employment information, such as dates of employment and job title(s), the DOT Employment Verification should confirm the following driving-specific information: 
Whether the driver had any accidents on the job
Whether they ever had an alcohol test with a result of 0.04% or greater or had a positive drug test
Whether they ever refused to take an alcohol or drug test
Whether they failed to undertake or complete a rehabilitation program if one was prescribed by a substance abuse professional
The prior employers must either send a record of the accidents and violations, or confirm that there were no accidents or violations. The information gathered for each candidate should be placed in their driver investigation history file. If former employers don't respond to inquiries, the file should document that a good-faith effort to get the information was made. 
As part of the DOT Employment Verification, employers must notify applicants that they have the right to review the information their former employers provide, to dispute information they think may be inaccurate, or to attach a rebuttal to the information if they and the former employers can't agree on its accuracy. 
Drug & Alcohol History Screen 
As part of the DOT Employment Verification process, employers are required to query the FMCSA Drug and Alcohol Clearinghouse for drug and alcohol program violation information that would prohibit them from operating a commercial motor vehicle on public roads.
DOT Drug Test
Before being hired, a commercial driver must pass a DOT-compliant pre-employment drug test, which screens for the presence of marijuana, cocaine, amphetamine, opioids, and PCP. Breath alcohol testing, while not required as part of pre-employment screening, may also be conducted. Any driver who tests positive is disqualified from driving a commercial vehicle. 
DOT Physical 
Commercial drivers must be certified by a professional medical examiner who is listed in the National Registry of Certified Medical Examiners. The certification confirms that the driver has no health issues that could impair their ability to drive. Examiners will assess factors such as the candidate's vision and hearing, their manual dexterity, and whether they have any conditions that could cause them to lose consciousness while driving. 
Having a medical condition doesn't necessarily preclude a driver's being hired. However, drivers with diabetes mellitus, missing limbs, or other physical issues will need to get a variation, exemption, or Skill Performance Evaluation (SPE) Certificate.
Employers must get a copy of the medical examiner's certificate before hiring a driver. Drivers are required to provide a medical certification every two years. Depending on their health and existing medical conditions, some drivers may need to be certified more often. 
Driving History 
The FMCSA's Preemployment Screening Program (PSP) is designed to help employers make better hiring decisions by providing detailed data about driver safety history, however, it is not a requirement as part of a DOT background check.
PSP records contain a driver's most recent five years of crash data and most recent three years of roadside inspection data from the FMCSA Motor Carrier Management Information System (MCMIS) database. This is federal data, different from the state data sources that provide Motor Vehicle Records, so it may include additional details a former employer may not provide.
How Do You Run A DOT Background Check?
To complete a DOT background check on a job candidate, follow these steps.
Step 1: Plan. 
Determine what information you need to gather. The FMCSA Driver Qualification File Checklist can help make sure you cover all the bases.
Step 2: Get consent. 
Tell the job applicant you'll be conducting a background check and get their written permission to do so. Using a third-party background check service can help to ensure that you're following all applicable laws around consent. 
Step 3: DIY or Third Party?
Decide whether you'll conduct the DOT background check yourself or hire an employment background screening service, or Consumer Reporting Agency (CRA), to do so. If you're taking the do-it-yourself approach, start reaching out to state motor vehicle departments and former employers immediately.
Step 4: Drug Testing
Conduct DOT-compliant drug screening to test for marijuana, cocaine, amphetamine, opioids, and PCP. You may also wish to conduct a breath test for alcohol.
Step 5: Road Testing
Conduct a road test to ensure that the driver can safely operate the type of vehicle the job requires. 
How Long Does A DOT Background Check Take?
You're undoubtedly eager to get that new driver on the road as quickly as possible. However, without the help of a CRA, conducting a DOT background check can be time-consuming. Contacting multiple state motor vehicle departments for a driver's records, reaching out to their previous employers, and gathering all the documentation you need to comply with FMCSA regulations can take weeks if you try to do it yourself. (Meanwhile, you still have plenty of other work to do!) 
Using an experienced employment background screening service can greatly speed up the background check process, saving you valuable time. A company specializing in background checks can also help to ensure an accurate investigation that follows all applicable federal and state background check laws, fair hiring laws, and documentation requirements.
An Issue Of Safety On The Roads
DOT background checks are an essential step in hiring new drivers for your business. By carefully investigating each job candidate's driving record and employment history, you'll protect your business—and ensure safer roads for everyone. 
GoodHire offers DOT Drug Tests and Motor Vehicle Record Checks (MVRs). CONTACT SALES
disclaimer
The resources provided here are for educational purposes only and do not constitute legal advice. We advise you to consult your own counsel if you have legal questions related to your specific practices and compliance with applicable laws.
---