Streamline Seasonal Staffing with These 3 Tips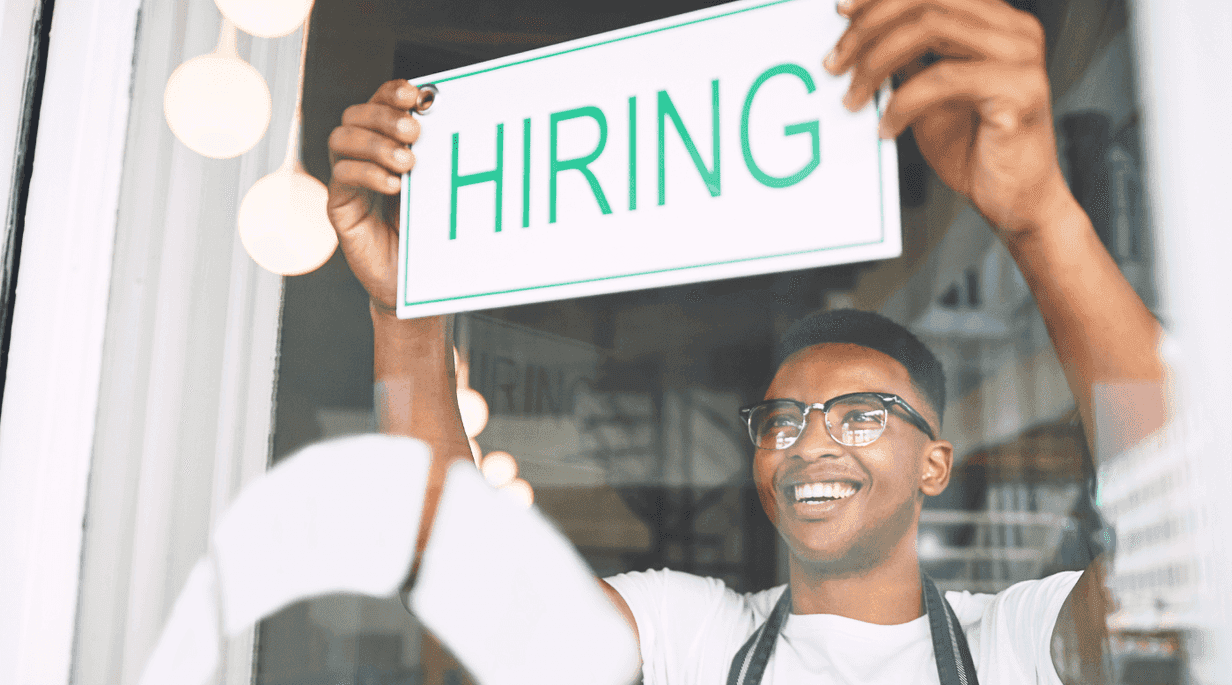 Employers seeking seasonal staff face many challenges this holiday season. These three tips will help you streamline your seasonal hiring process so you can compete more effectively for the best candidates.
---
Some 20% of annual retail sales occur during the holidays; typically, retailers hire half a million seasonal workers between October and December. What will 2022 bring? Though inflation has dampened consumer spending, holiday retail and e-commerce sales are still projected to grow year-over-year, Deloitte forecasts. No matter how 2022 holiday spending plays out, one thing is certain: Retailers, restaurants, and other companies seeking the most qualified workers will face stiff competition. 
In 2021, staffing issues surpassed supply chain problems as retailers' biggest seasonal concern. That hasn't changed. Despite inflation, supply problems, and the ongoing pandemic, 65% of retail and hospitality executives surveyed recently said recruiting was their biggest holiday challenge. 
Many of the seasonal hiring challenges employers experienced in 2021 continue to ring true. To gain a competitive edge in this job market, employers must offer above-average wages, flexible hours, good working conditions, and perks. But to attract top candidates before they accept other offers, you'll also need a savvy hiring strategy.
3 Tips for Holiday Hiring
Try the tips below to hire faster—and smarter—this holiday season.
Begin the Applicant Search Early
Even if Black Friday, Super Saturday, and Cyber Monday bring in the bulk of your holiday sales, waiting until November to hire will likely leave you short-handed. A whopping 94% of seasonal jobs are filled by the end of November. 
Most holiday retail sales typically occur between October and December. However, last year consumers shopped earlier than normal to compensate for supply shortages. In 2022, RIS reports, Americans once again plan to shop earlier—this time in hopes of outpacing rising prices due to inflation. Almost half of consumers expect to start shopping for holiday gifts in mid-September to mid-October; over one-third intend to start in early September. 
If you haven't started hiring yet, don't panic. You can staff up quickly by turning to last year's seasonal employees. Reach out to former workers to gauge their interest—you're already confident in their qualifications. Once any required background checks are completed, you can hire them quickly and they can hit the ground running. At the end of each holiday season, make a note of the seasonal workers you'd be willing to re-hire. Request their updated contact information and reach out periodically to keep in touch and inform them of upcoming seasonal work. You can also ask them for referrals of friends or family who may be interested in seasonal jobs. 
Reduce Your Time-to-Hire
The average time-to-hire in retail is 25 days; in hospitality, it's 46 days. But if your hiring process takes that long, you could lose qualified workers to your competition. (Consider that Uber and DoorDash hire in as little as one hour.) Seasonal job candidates typically apply to multiple jobs, so if you want the best workers on your team, you'll need to act fast. 
Leveraging hiring and screening tools can streamline the hiring process and get seasonal employees to work right away. Assess your existing HR tech stack to ensure your solutions integrate smoothly. Look for bottlenecks or unnecessary steps in your hiring process and seek ways to recruit, interview, screen, and hire faster.
For example, after accepting and screening online applications, you could invite qualifying applicants for a short video interview. Better yet, have them record themselves answering your prepared questions, so hiring managers can review the video recording whenever it's convenient. Another option: Hold an open house or job fair at which your team accepts applications, conducts brief interviews, runs background checks, and extends job offers. 
Using technology to accelerate hiring benefits both you and your candidates. You'll save time and money previously spent going back and forth with candidates to schedule in-person interviews. Candidates will appreciate the convenience of interviewing from home and getting a quick decision on their application. Speed background screenings by enlisting a background check service that offers a user-friendly mobile experience. When candidates can complete and sign forms on any device, it's not only faster, but also creates a positive candidate experience to foster your company's reputation.  
Look for Long-Term Staff
The holiday season is an ideal time to find employees who may want to shift to permanent part-time or full-time status in the future. You can ask candidates about their interest in permanent employment during the hiring process or use seasonal work to assess an employee's aptitude, with no commitment beyond the holiday season. Once a seasonal employee has demonstrated they are a good fit for the role, you can approach them about coming on board permanently—recruiting from your seasonal team reduces your hiring burden later. 
Hire Smarter & Faster with GoodHire
No matter how quickly you need to hire seasonal workers, it's important to comply with all federal, state, and local regulations regarding background screenings. GoodHire combines speed and accuracy, delivering results for 85% of background checks in less than 1 minute. We even provide templates for all of the documents necessary to conduct compliant screenings.
GoodHire's platform also offers many features to simplify your holiday hiring process–no matter the time of year. Integrations with the ATS and HRIS tools you already use streamline the process for your HR team, and creates an efficient onboarding experience for candidates. Filters allow you to select hiring criteria and automatically sort candidates who match your qualifications. Holding a hiring fair? GoodHire lets you easily run background checks from a mobile device and kick off the screening process with just the applicant's name and email. Our built-in compliance features help you adhere to all applicable laws, giving you peace of mind. Ready to run a background check? Get started today.
disclaimer
The resources provided here are for educational purposes only and do not constitute legal advice. We advise you to consult your own counsel if you have legal questions related to your specific practices and compliance with applicable laws.
---