The Best Background Check Services & Companies For 2023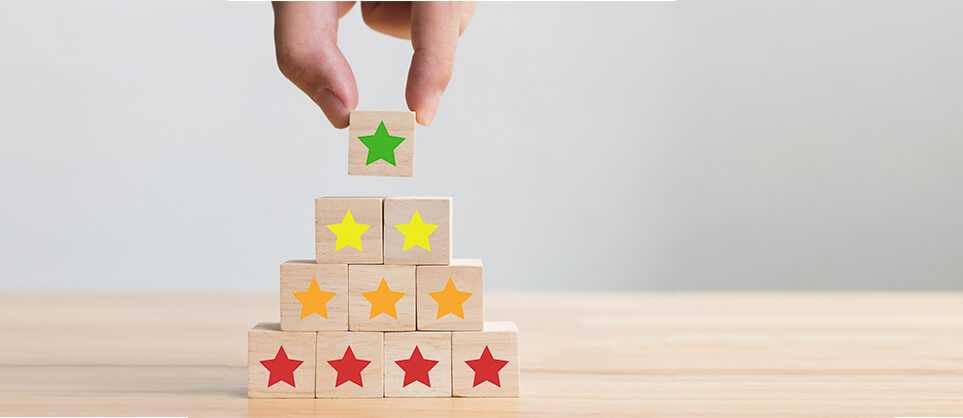 To help you find the best background check service for 2023, we've compiled reviews from leading review publications to create this comprehensive resource. With this guide, you can easily compare the best background check sites for your employment screening needs based on a collection of trusted, third-party reviews.
---
A quick scan of the background check landscape shows there are many vendors to choose from. To help you find the best background check service for 2023, we've compiled reviews from leading review publications to create this comprehensive resource. With this guide, you can easily find the best background site for your employment screening needs based on a collection of trusted, third-party reviews.
Most HR professionals look into a job candidate's background history before making a decision to hire them. In fact, 96% of employers use employment background screening as part of their hiring process.
And for good reason, background checks for employment can help you assess whether a candidate is honest, trustworthy, or may potentially pose a threat to others. Screening may also help protect company assets, mitigate risk, and avoid potential negligent hiring lawsuits.
Background checks are used to verify that a potential employee is who they claim to be, and provide an opportunity to use different searches and screenings to check the applicant's criminal records, driving record, and civil court records, as well as confirm education credentials and employment history, among other things.
What Is The Best Background Check Site?
Some of the best overall background check sites are GoodHire and Checkr. Both solutions integrate with a variety of applicant tracking software to help streamline your workflow. Both offer fast results, a wide range of background screening services to fit the needs of every industry, and an easy-to-use candidate experience. GoodHire's robust filtering capabilities ensure you see only what you need to see, while the company's FCRA-certified compliance experts stay abreast of the latest employment laws so you don't have to. Checkr's machine learning technology accelerates records searches, and its Positive Adjudication Matrix tool simplifies criminal records adjudication for users.
If you're looking for a consumer background check site to search for an old roommate or your high school crush, PeopleFinder is one of the best around. It features straightforward pricing, is easy to use, and gives you access to hundreds of thousands of public records. Just keep in mind, PeopleFinder is not FCRA-compliant, so results can't be used in employment decisions.
To provide complete transparency, let's take a look at how we developed our analysis of the best background check services in 2023. First, we compiled recent background check reviews from seven leading publications. Then we listed all of the background check vendors that were analyzed by these review sources and added their scores across all seven reviews to the chart, essentially creating a comprehensive meta analysis.
This 2023 meta analysis is more helpful for you because it aggregates all seven reviews of five different vendors into one handy chart, so you can easily compare background check companies.
Here's how we calculated and charted the scores. Companies that are named "Best" in the category, or are ranked #1, receive +10 points; companies that were ranked #2 or #3 receive +9 or +8 points, respectively, and so on. (Similar methodologies are used by statistical analysis sites, such as FiveThirtyEight and Metacritic.) Finally, we added the points for each vendor across all seven reviews for the Total Score in the right column.
Best Background Check Services
To provide a more thorough review of the best background check services, including those included in our meta analysis, we've done some of the legwork for you. Following are reviews of 10 of the best background check services for employers, as well as five of the best background check sites designed for consumer use.
Found at the top of the "best background check service" list, GoodHire does background screenings for companies of all sizes, from small businesses to enterprises. It's FCRA compliant, accredited by the Professional Background Screeners Association (PBSA, formerly NAPBS) and rated A+ by the Better Business Bureau.
GoodHire offers more than 100 types of background checks, including employment, education and identity verification; professional reference checks, driving record checks, criminal records, credit checks, drug screening, civil court checks, healthcare sanctions checks and international background checks , as well as industry-specific options. You can easily add extra searches to tiered packages or do custom checks; there's no monthly minimum so you can order as few or many as you need. GoodHire's technology automates background screening workflows and integrates with popular applicant tracking solutions.
Compliance, communication and convenience make GoodHire the best background check site for employers. US-based, FCRA-certified compliance experts monitor regulatory changes and assist with questions. Results can be filtered in accordance with applicable laws, and are checked by human experts. Unlike many services, there's no charge for sending pre-adverse and adverse action notices. GoodHire updates employers and candidates on background check status via an intuitive dashboard, mobile app and candidate portal.
Key features: Easy FCRA compliance, customizability and flexibility
Pricing: Pre-set packages range from $29.99 to $79.99 per check and you can customize with add-ons. You can also get a custom quote if you need more checks.
2. Checkr
Launched in 2014, Checkr is the best background check company for employers thanks to its powerful API that makes it easy to scale for high volume hiring. PBSA-certified and FCRA-compliant, the company shines in ease of setup and use. It offers products for many high-turnover industries including retail, hospitality, food service and gig employers; clients include Uber, Lyft, Instacart, Grubhub and Doordash.
Checkr conducts criminal history checks, employment and education verifications, motor vehicle records searches, drug screenings and civil searches. It claims to use AI technology to speed records searches and provides ETAs for background checks; the Applicant Portal keeps candidates in the loop. Checkr integrates with many applicant tracking solutions to fit into your existing workflow easily. The Positive Adjudication Matrix tool helps reduce confusion about criminal records, speeding adjudication.
Key features: Intuitive interface; Positive Adjudication Matrix tool
Pricing: Contact Checkr for a quote
3. PeopleFinders
Looking for the best public records search service? PeopleFinders promotes itself as a "people search engine and public records database." In business since 1999, the site gives users access to more than 120 billion public records on over 250 million US adults. Use it to find someone's contact information; search a nationwide criminal records database; look up marriage, divorce, and property records; or conduct reverse phone searches.
PeopleFinders is a consumer site and cannot be used for employment background checks. Although the company offers an Enterprise subscription option, it's still just a database search, not an FCRA-compliant records check.
A basic consumer membership costs $24.95 per month; the Premium membership is $29.95 per month and gives you access to property records, assets, business records, criminal records, bankruptcies, liens, and judgments. Enterprise subscribers can choose from up to 1,000 searches per month for $72 or up to $5,000 searches per month for $159. The company enjoys an A+ rating with the Better Business Bureau and a 4.7 star rating from TrustPilot. 
Key features: People search, Enterprise option for bulk searches, reverse phone search
Pricing: Consumer membership is $24.95 or $29.95 per month; Enterprise membership is $72 or $159 per month
4. First Advantage
PBSA-accredited First Advantage offers FCRA-compliant background checks for employees, volunteers, and tenants. The company provides background screenings to suit the needs of a wide range of industries, including transportation, financial services, retail, staffing, business services, hospitality and restaurant, manufacturing, technology, healthcare, and nonprofits.
Employers of all sizes, from small businesses to global organizations, can use First Advantage. However, the company's strengths lie in services that will appeal most to mid-sized and enterprise companies. First Advantage offers drug and alcohol testing including virtual drug testing, which uses videoconferencing and nasal swabs to deliver instant results. For organizations hiring C-level executives, it provides in-depth executive background screening using private investigators to uncover potential risk. The XtdForce mobile background check solution for contractors and vendors promises to help you get outside workforces on board quickly. The Ready2Work solution lets you rapidly screen large groups of workers, such as seasonal workers or employees returning to the office after working at home. 
Costs for small businesses start at $25 per individual for a basic background check the includes checking state and county criminal records, the federal watch list, the National Sex Offender Registry and National Most Wanted list, and TransUnion identity match. However, for a name and SSN Match, employer verification, and full credit check, you'll have to pay $60 per individual for the Background Check Pro.
While First Advantage promises a lot, its website offers few specifics about the exact background screening services it offers or its prices. Larger companies must contact First Advantage to customize the services they want and discuss pricing. The company also has an F rating with the Better Business Bureau. 
Key features: Global capabilities for large organizations; compliance monitoring services
Pricing: Small business packages start at $25/candidate; larger businesses, contact First Advantage for a quote
5. AccurateNow
AccurateNow is background screening company Accurate's solution for small and midsize businesses. This PBSA-accredited background check service offers a core screening package of FCRA compliant pre-employment background checks, plus optional add-ons at extra cost. Among the best background check software out there, it integrates with many applicant tracking solutions and offers a do-it-yourself solution for small businesses, along with services for mid-size and larger companies.
Fast results are a selling point for AccurateNow, as is the "pay as you go" model that lets you choose only as many screenings as you need. On the downside, the basic background screenings for small businesses focus on criminal background checks. Education, employment and professional license verification, motor vehicle reports, and sending pre-adverse and adverse action notices will cost extra, which can quickly add up.  
Key features: Ideal for small businesses seeking an affordable DIY option
Pricing: Packages range from $29.95 to $74.95 per screening, with a one-time $25 set-up fee
6. Intelius
Public record searches are accessible to anybody, so technically you could look up all the data Intelius provides on your own. But if you're looking for the best people search and public data provider, Intelius aggregates information from federal, state and county public records so you don't have to do the legwork. Intelius can help individuals conduct unlimited background checks on themselves and others. Although it's BBB accredited with an A rating, Intelius isn't FCRA compliant, so this service can't be used for employment or tenant screenings. Input whatever you know about a person-name, address, phone numbers, and so on-and Intelius shows you people matching that data. You can also look up criminal records or property data, and lookup phone numbers using the mobile app.
Intelius's confusing pricing scheme is problematic, as reflected in its poor reviews on the Better Business Bureau website. To buy your first report ($1.99), you must accept a 5-day free trial, after which you will be charged $29.63 per month. Membership automatically renews every 30 days unless you cancel before the start of the next term.
Key features: People search for consumers
Pricing: It's complicated
7. HireRight
Looking for a global background check company that's been around awhile? In business for over 50 years, HireRight launched the first internet-based background screening solution way back in 1997. Today, the FCRA-compliant, PBSA-accredited firm provides services in over 200 countries and more than 20 languages. Global background verifications and customizability are strong suits for this company. Clients who use HireRight Global get free access to the Applicant Center, a mobile app that guides candidates through the screening process.
HireRight focuses on enterprise customers (small businesses are directed to its sister site, Backgroundchecks.com) and conducts identity checks; employment, education and professional license verifications; drug screenings and more. Choose packages designed for a range of industries-transportation, from trucking and rail to aviation and pipeline, is a specialty-and customize them with add-ons for your needs.
Key features: Comprehensive background checks for global hiring needs
Pricing: Contact HireRight for a quote
8. Sterling
Sterling provides a wide range of employment screenings, including criminal checks, motor vehicle checks, education and employment verification, drug screenings, medical license monitoring and more. Accredited by the PBSA and FCRA compliant, Sterling conducts global background check services in 195 countries. Sterling offers solutions for multiple industries, including healthcare, nonprofit organizations and gig worker businesses. A wide range of integrations with popular HR solutions can help make your workflow more efficient.
The company claims its proprietary criminal record search technology reduces turnaround time for these screenings to one business day in most cases; however, the company also reports a high candidate dispute rate. Where Sterling suffers is in the candidate experience. Unlike some other providers, it has no candidate app, and there are many negative reviews from candidates frustrated by the screening process.
Key features: Rapid criminal background checks; ideal for global companies
Pricing: Enterprises: Contact Sterling for a quote; Small/mid-sized businesses: $29.95 to $79.95 per screening
9. Intellicorp
Users praise Intellicorp's ease of use and quick results. Accredited by the PBSA and FCRA compliant, Intellicorp offers drug screenings; employment, education, and professional reference verification; medical license checks; criminal and civil records checks; driving records checks, credit reports and more. It conducts international background checks in more than 200 countries. The Candidate Direct Portal lets candidates submit information quickly and securely.
Intellicorp's industry specializations are limited compared to some other background check sites. There are packages for pre-employment/volunteer, healthcare and tenant screenings, each of which offers three tiers of screenings (standard, enhanced and premium). A Fair Credit Reporting Act-certified, US-based customer service team is on hand, but limited hours (8am to 6pm ET Monday through Friday) could be an issue for clients in other time zones.
Key features: Volunteer and tenant screening packages
Pricing: Contact Intellicorp for a quote
10. Verified Credentials
With over 38 years in business and a full range of background screening services, Verified Credentials has a lot to offer. The PBSA-accredited and FCRA-compliant company performs criminal records checks; education, employment, and professional licensing verifications; identity verification; healthcare-specific screenings; motor vehicle records checks; bankruptcy records; credit checks; international background checks; and drug testing. The Verified Credentials Contractor service screens vendors and independent contractors. Companies can also order bulk screening of candidate lists on a one-time or recurring basis—useful for seasonal hiring or annual audits. 
Speed, accuracy, and ease of use are key selling points for Verified Credentials, which claims most background checks are completed in under three business days thanks to an in-house criminal division and a network of court researchers. The Candidate Verification Center, an add-on feature, lets candidates post their own information and order background checks themselves, saving time. Report Scoring, another add-on service, categorizes reports based on company standards you set, then color-codes them to highlight areas needing attention.
Employers can use web-based Verified Credentials Employee® to order and manage background screenings; manage documents; and view administrative reports. Verified Credentials integrates with a wide range of ATS and HRIS apps including HealthcareSource, Joynd, iCIMS, SAP, and Oracle. 
Key features: Candidate Verification Center, Report Scoring, bulk screening
Pricing: Contact Verified Credentials for a quote
11. Certn
This Canadian background check provider offers a solution for global enterprises, one for property managers and one for small businesses (its Certn Lime self-service product). Services include criminal record checks, employment and education verification, professional reference checks, motor vehicle record checks and credit checks. A user-friendly mobile app lets candidates complete their applications on their phone or tablet.
Certn is FCRA- and GDPR-compliant and is rated highly by users for ease of setup and use. It can handle unlimited background checks in over 200 countries and its direct-to-source API is integrated with major ATS platforms. Users of Certn Lime can select the specific screenings they want and pay in an a la carte fashion, which can be a good option for small firms that don't hire very often.
Key features: International and tenant background screenings
Pricing: Contact company for a quote; Certn Lime: varies
12. Truthfinder
A consumer background screening tool, Truthfinder isn't Fair Credit Reporting Act-compliant so it can't be used for employment or tenant screenings. It searches millions of public records and social networks to find personal information such as criminal records, property ownership, relatives, job history and more. TruthFinder offers people search, reverse phone number lookup, and possible relatives to help you research your family tree. You can also look up your own data and correct or remove inaccuracies.
Like most consumer background check services, Truthfinder is less than upfront about pricing. You can buy one-month or three-month memberships for "less than $30" and "less than $26 per month" respectively, or look up unlimited phone numbers for $2 per month. Once you start a plan, your subscription automatically renews unless you cancel before the next billing period.
Key features: People search; ability to correct your own personal data
Pricing: From $2 to approximately $30 per month depending on package
13. SentryLink
SentryLink is an FCRA-compliant company that conducts limited types of background checks: criminal background checks, driving records checks, and Social Security number validation. The site's selling point is that there are no setup fees, contracts, or monthly minimums—simply a per-screening fee.
Prices range from $7 for a Social Security Number trace and validation to $19.95 for driving records or a national criminal background check. The company offers corporate and volume pricing as well. There's also the option to have job applicants pay for and run their own background check. Driving records, SSN traces, and most criminal checks are returned instantly. In cases where court records can't be accessed online, SentryLink says most criminal reports are completed within four business days. 
The limited background checks offered by SentryLink may work for a small business. However, those same small businesses may lack access to the legal advice that SentryLink recommends consulting. That could put them at risk of noncompliance or lawsuits when taking adverse actions against a candidate. In addition, SentryLink is decidedly "low-tech"—there's no mobile app, no integration with any ATS or HRIS software, and no analytics tools; reports are delivered as PDFs. Larger businesses will likely find SentryLink's services aren't enough for their background screening needs.
Key features: Pay only for what you need; no contract required
Pricing: From $7 to $19.95 per report; for corporate or volume pricing, contact SentryLink for a quote
14. Instant Checkmate
Instant Checkmate is another good option for a public records search service. It is not FCRA compliant, however, so it can't be used in employment or tenant screenings; it's designed for consumer use. Instant Checkmate searches public records and aggregates the personal information it finds. Use the people search feature to look for your long-lost roommate or old boyfriend, or search traffic, criminal, sex offender and arrest records. You can even search for incarcerated people with Inmate Search. Reverse phone number lookup and reverse email lookup features can help you identify those mystery callers in your life.
On the downside, you'll have to deal with numerous pop-ups as you search. Limited customer service hours (10am to 5pm PT daily) and well-hidden pricing information make this site less than user-friendly. Many complaints on the Better Business Bureau website revolve around unwittingly being signed up for subscriptions, so read the fine print.
Key features: People search; inmate search
Pricing: Get a 5-day trial for $1; after that, you will be charged $35.12 and your membership will automatically renew every 30 days unless you cancel before the start of the next term
15. ShareAble
ShareAble is credit bureau TransUnion's background check solution for employment screenings, including criminal history, credit checks, and identity verification. Criminal records are searched from state and national databases and Most Wanted lists, but the results are only FCRA-regulated in 46 states. Detailed credit reports are sent directly from TransUnion, making them FCRA-compliant. Identity checks include name, address, SSN, and date of birth verification as well as fraud alerts. ShareAble does not offer other screening options, such as education verification or driving record checks, which limits the comprehensiveness of these pre-employment background checks. 
ShareAble offers straightforward pricing, with three screening bundles. Additionally, their checks are "pay-per-use" and don't require an order minimum, making this solution ideal for small businesses.
Key features: Online platform, fast results
Pricing: Bundles range from $25 to $60 per screening
Background Check Considerations
Whether you're hiring five new employees or several hundred, you'll want to research background check services to ensure you select the one that best fits your specific hiring and screening needs. To start, consider your:
Hiring Volume: How many background checks will you run per month? If you only need one or two, find a provider that offers checks on an "as-needed" basis without a subscription fee. If you're hiring hundreds of new employees per month, look for a provider that includes platform features specifically designed to help you scale.
Business Size & Number of Locations: Screening candidates in multiple locations can be tricky since you need to comply with local laws based on your and your candidates' locations. Look for a provider with the ability to automatically take location into account and apply relevant laws.
Size of Your HR Team: For small teams, find a provider that supports your background check process – from selecting the right packages, to providing up-to-date forms and responsive customer support. For larger teams, you'll want to look for a provider that supports both centralized and decentralized teams; makes it easy to add multiple users; and offers account hierarchy – an easy way for you to manage your screening program across locations, departments, subsidiaries, and users.
Budget: Regardless of your organization's size, you don't want to pay for screenings or services you don't use. Look for a provider that offers transparent pricing, and flexible billing and payment options.
Background Screening Policy: If you're conducting employment background checks, you should have a screening policy. Choose a provider that can customize packages based on the positions you're hiring for, and allows you to filter results according to your company's screening policy.
In-house Compliance Team or Legal Counsel: Smaller organizations may not have the bandwidth to monitor the background check legal landscape. Be sure to find a provider that is compliance-minded, keeps you up-to-date on the laws, and helps you maintain compliance. For larger companies, select a provider that helps you maintain compliance at scale by automating workflows and processes, such as adjudication and adverse action.
Following are frequently asked questions when considering background checks for your organization.
How Much Do Background Checks Cost?
The cost of an employment background check report depends on the provider and the types of screenings you want to include for review. A basic package that includes a national criminal record  check can cost as little as $30 per person, and a more thorough check, including education and employment verification , can cost $80 or more. Many employment screening vendors, including GoodHire, offer discount pricing for bulk orders.
---
See GoodHire's Pricing For Background Checks & Screening Services
see pricing
---
Are There Free Background Checks?
It is possible to conduct a free background check, but it's time-consuming and fraught with potential for errors. The free approach to background checks requires you to know which public records you're interested in looking into, such as a federal, state, or county criminal court record, or civil court records, and then visit that jurisdiction's courthouse either in person or online (if available) to request the person's records, if one exists.
To do this, you'll need to know the candidate's personal information, including full name, date of birth, address, and Social Security number to ensure you get the correct record for the right person. Depending on the type of records you're searching for, you'll need to fill out record request forms and wait for a response. Since not all court records are digitized or available online, response times vary by jurisdiction.
While a free background check report might save you a few pennies, it takes a significant amount of time and resources. Working with an FCRA-compliant background check service will relieve pressure on those limited resources you need to run your business. Not only does it leave the hard work to the experts, but it also provides peace of mind that you're selecting the best candidates based on informed decisions using reliable, accurate data.
What Do Employers Need To Know About Compliance?
When you use a vendor to run a background check, you have to follow federal, state, and even local laws that regulate employment screening. The Fair Credit Reporting Act (FCRA) is a federal law that sets out requirements for employment screeners like GoodHire. The FCRA also sets rules that the employers who use the reports must follow.
When running background checks to make employment decisions, the FCRA requires employers to comply with certain regulations to ensure that the background check process is done fairly. This includes notifying applicants and employees that background check results may be used in employment decisions, and obtaining written consent to conduct background checks. It also includes a requirement to send adverse action notices when background check reports lead to decisions against hiring, retaining, or promoting a candidate.
Note that the FCRA only applies when an employer uses a third-party service to perform pre-employment screening. If you choose to go to the county courthouse yourself, or investigate applicants through online public court databases, then the FCRA does not apply.
In addition to the Fair Credit Reporting Act, employers must be aware of, and follow, local fair hiring policies, also commonly known as "ban-the-box" laws, that forbid employers from asking questions about an applicant's criminal history on initial job application forms. An FCRA-compliant background check provider may be able to ease your compliance burden and provide resources to help you follow the law. GoodHire's advanced platform automates many of these processes with built-in compliance features, such as digitized consent and localized, integrated adverse action that takes into account 180+ state, county, and local ban-the-box laws based on your and your candidates' locations.
How Long Does A Background Check Take?
Depending on the type of information an employer needs, and the searches that will be run, a background check can be ready in as little as a few hours, or it can take up to 5 business days.
For county criminal background checks, it could take between 3-5 days-especially in counties where the records aren't digitized or that require the assistance of a court employee.
Some background checks require manual searches, or cooperation from other organizations, such as professional license certifications, universities, and previous employers. These types of checks typically take between 2-3 days. Since an employment background check can include work history, education, credit history, driving record, criminal record, and drug screening, the turnaround times vary for each screening type.
What Are The Different Types Of Background Checks?
There are several different types of background checks used for different situations, including employment, credit card and loan applications, tenant screening, and firearm purchases. Following are the 10 most common types of background checks:
Employment Background Checks
Criminal Background Checks
Universal Background Checks
OIG Background Checks
E-Verify Background Checks
Fingerprint Background Checks
International Background Checks
Credit Background Checks
Personal Background Checks
Professional Licenses Background Checks
What Should Employers Look For In A Background Check?
Employers use background checks to gather helpful information about a candidate's background history in order to make informed decisions about a potential new hire. Looking into a candidate's criminal history, employment and education history, credit history, driving record, and running pre-employment drug screening can help employers assess whether a candidate is honest, trustworthy, or may potentially pose a threat to others. Screening may also help protect company assets, mitigate risk, and avoid potential negligent hiring lawsuits.

96% of employers say they run background checks to protect employees, customers and others.
What Shows Up On A Background Check?
There are many different types of background checks that can be used for different situations, each of which uncovers somewhat different personal background information. Pre-employment background checks typically include criminal background checks, plus verification of information on past employment, education, and professional licenses.
Criminal records checks will reveal felony and misdemeanor criminal convictions, any pending criminal cases, and any history of incarceration as an adult. A criminal background check is often required in situations where an organization needs to know about major criminal activity, including violent or sex crimes, fraud, embezzlement, or felony convictions before making a decision regarding employment.
Depending on the nature of the job under consideration, employers may also search a candidate's driving record, which confirms whether their driver's license is valid or has been suspended, and identifies any driving-related violations.
Credit background checks for employment are often used for positions where access to financial assets, transactions, and decisions are a primary responsibility and show a record of a person's credit-to-debt ratio and past bankruptcies, providing insight into how someone has managed credit and bill payments in the past.
Employers may also require applicants to submit to drug testing as part of the employment screening process, which determines if controlled substances are present in a person's body.
Can Individuals Perform Background Checks On Themselves?
It's easy to run a background check on yourself, and using a credit reporting agency, like GoodHire, that also supplies background checks to employers will show you what employers will see when they run a background check. Running a personal background check is a great way to prepare for a job and gives you an important opportunity to confirm that your public records are accurate.
What To Look For In A Background Check Company
The right background check services can help you speed, scale, streamline, and optimize your screening process. But not all background check solutions are equal – use this list as a starting point to identify a provider that can help you meet your screening needs.
Accreditation by the Professional Background Screeners Association (PBSA)
Provides FCRA-compliant reports for employment purposes
Easy-to-use for both employers and candidates
Offers a full suite of screening services
Provides fast turnaround times
Delivers accurate results based on reliable data
Provides responsive customer support
Offers value and flexibility
When evaluating and choosing a background check vendor in 2023, it's important to do your due diligence. Check the Better Business Bureau and industry organizations such as SHRM and the PBSA (formerly NAPBS) for recommendations and accreditation status, and read real user reviews on sites like Consumer Affairs, Capterra and G2 Crowd .
GoodHire delivers the easiest end-to-end employment background check workflow in the industry and is easily configurable to fit the way your company recruits. Whether you're a large company managing screening for multiple locations, or a small business needing to run a background check occasionally, we've got you covered.
Plus, GoodHire consistently earns 5-star reviews and high Net Promoter Scores (NPS) from our customers, and ranks highly for user satisfaction by third-party review sites and customer surveys.
Disclaimer
The resources provided here are for educational purposes only and do not constitute legal advice. We advise you to consult your own counsel if you have legal questions related to your specific practices and compliance with applicable laws.
---