Common Adverse Action Mistakes: Navigating Legal Compliance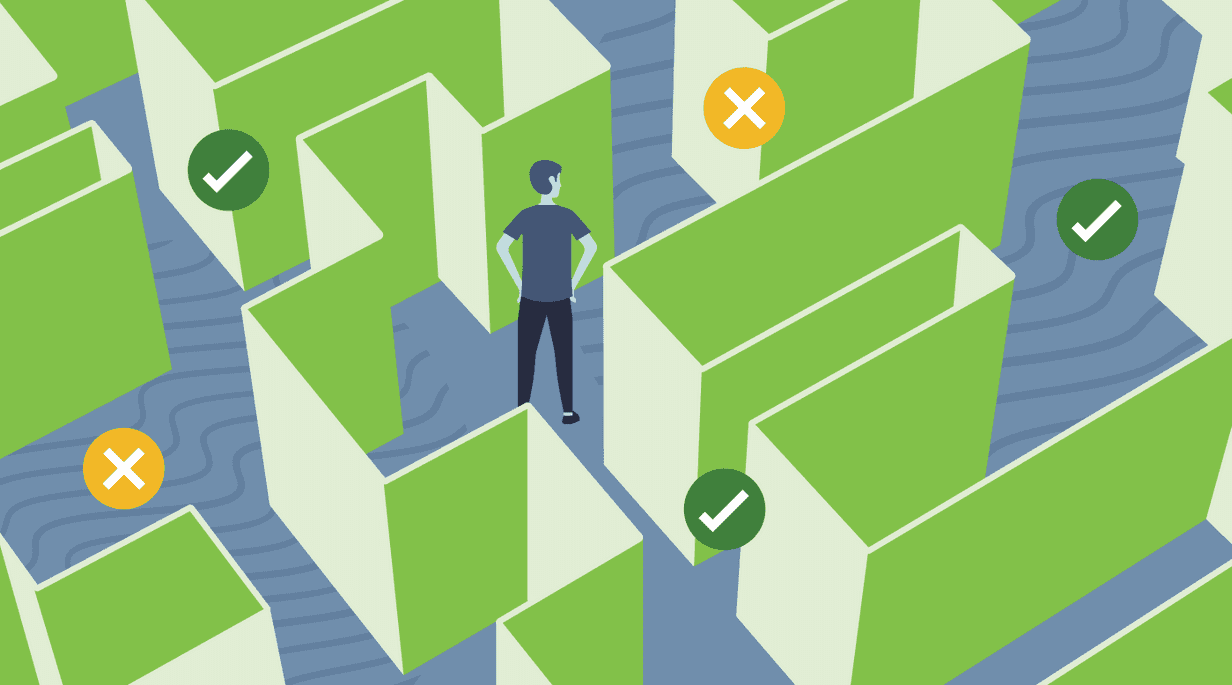 Failing to follow adverse action procedures as outlined by local fair hiring laws and the FCRA is a major cause of class-action employment lawsuits. Learning from the mistakes of other companies can help you avoid common adverse action missteps. Here's what you need to know to protect your company from legal liability and help level the playing field for job candidates.  
---
Trying to navigate the maze of federal, state, and local laws governing background screenings is an ongoing challenge for HR teams. But not meeting that challenge can be costly. A single misstep could lead to a lawsuit—and repeating the same mistake for multiple candidates could spur class-action lawsuits resulting in hefty payouts. 
More specifically, failing to follow proper adverse action steps is a common violation and one of the most common reasons for class-action lawsuits. Large companies like Target, Avis, and Petco are among the employers who have settled such suits for amounts ranging from $2.7 million to a whopping $60 million. But even smaller organizations are at risk unless they carry out adverse action correctly. 
Is your company following the rules? Let's take a look at common mistakes, and what  you can do to avoid them.
A Recent Example: Amazon's Major Misstep
Employers who take adverse action against a job candidate must follow the adverse action steps as outlined and required by local laws as well as the federal Fair Credit Reporting Act (FCRA) when information found in a background check leads to a decision not to hire. 
Skipping even one step in the process can be an expensive error. In a recent decision in New York City, a federal judge ruled that a class action suit can be brought against Amazon and its Whole Foods subsidiary on behalf of a convicted murderer who was turned down for a grocery delivery job. 
According to the lawsuit filings, although the defendant served 23 years in prison, he lied on his job application, stating he had no criminal record. Amazon contended that the lie alone was reason enough to disqualify the candidate. 
But the plaintiff alleges that the company made two major mistakes: 
It conducted a criminal background check before making a conditional offer of employment, in violation of the New York City Fair Chance Act. 
It failed to follow the correct adverse action steps. Amazon sent an adverse action notice informing the candidate that employment had been denied based on criminal history. However, according to the plaintiff, the company didn't give the candidate the opportunity to respond to the notice or conduct an individualized assessment as required by law. 
Keeping Up With Local Fair Chance Hiring Laws
Ban-the-box laws, also called fair hiring laws, are designed to give people with criminal records a better chance at employment. More than thirty states and 150+ cities and counties have ban-the-box laws that govern when and how employers can conduct criminal background checks and the adverse action steps they must take if they decide not to hire or promote an individual based on the results of such checks. 
The laws regarding adverse action may vary depending on location. How to follow the proper adverse action steps may look a little different based on where you and your candidate are located. 
For example, fair hiring laws in the city and state of New York are among the strictest in the country. Under NY Corrections Law 23-A, employers in New York State who are considering adverse action must perform an individualized assessment. This requires asking the candidate for more information about the criminal offense to gain context and allow them to explain any mitigating factors, as well as provide evidence of rehabilitation. 
After assessing the candidate based on this additional information, employers may still decide to deny employment based on the criminal background check results. However, they must send candidates who request it a written statement explaining the reasons for the denial within 30 days of the request. 
The New York City Fair Chance Act goes further than the state law. It prohibits employers from conducting criminal background checks and motor vehicle checks until a conditional offer of employment has been made. Based on this law, best practice for New York City employers is to use a two-stage background check process, conducting all non-criminal background checks before making a conditional offer of employment and criminal background checks afterwards. 
Before withdrawing a conditional offer based on a criminal background screening, New York City employers must conduct an individualized assessment of the candidate's criminal history in accordance with New York City's Fair Chance Process. The pre-adverse action notice sent to the candidate must include a written copy of their Fair Chance Analysis. 
The FCRA's Adverse Action Requirements 
The FCRA also requires adverse action steps, but when local regulations are stricter, as in the case of New York, you should always apply the stricter law. The FCRA specifies a three-step process you must follow when you take adverse action (that is, decide not to hire or promote someone) based on their background check results:
Send the candidate a pre-adverse action notice informing them you are reviewing the results of the background check. Include a copy of the applicant's background report and the FCRA "Summary of Rights" document. 
Wait five business days for the candidate to respond. For example, they may want to dispute the information in the report. 
After considering any response, if you still plan to take adverse action, you must send a final adverse action notice stating your decision and explaining that it was based, at least in part, on the background check. The notice must tell the applicant he or she has the right to request a free copy of the report within 60 days. If you used a CRA to conduct the background screening, you must include contact information for the CRA and explain that you, not the CRA, made the hiring decision. 
Another Example: Did Lowe's Violate the FCRA?
Home improvement retailer Lowe's is currently facing a proposed class action suit contending that the company failed to follow the FCRA's adverse action requirements. The origin of the suit is a Florida job applicant who was offered a job at Lowe's contingent on the results of a background check.
According to the complaint, the background screening reported felony convictions, and Lowe's rescinded the offer. However, the plaintiff alleges that the company didn't provide him with a copy of the background check report or an opportunity to respond to it. Had they done so, they would have learned the candidate had no felonies on his record. The new complaint calls the company's actions "particularly egregious" because Lowe's had previously settled a lawsuit over the same FCRA violation. 
GoodHire Simplifies Adverse Action Compliance, No Matter Where You & Your Candidates are Located 
Staying abreast of the myriad federal, state, and local employment laws affecting your hiring process can be time-consuming, but is essential to avoid costly legal battles. GoodHire is here to help you avoid missteps. 
Our built-in adverse action workflow makes it easier to comply with localized adverse action requirements. We guide you through the steps in the adverse action process and send notifications of when you can move to the next step based on laws in your and your candidates' locations. Plus, using our Comments for Context feature, you can easily ask candidates for more information about criminal records. This makes it easy to perform and document the individualized assessments recommended by the Equal Employment Opportunity Commission (EEOC) and required by many state and local fair hiring laws. 
By following the proper steps, you can help ensure fair hiring decisions while protecting your company from lawsuits. 
disclaimer
The resources provided here are for educational purposes only and do not constitute legal advice. We advise you to consult your own counsel if you have legal questions related to your specific practices and compliance with applicable laws.
---