Do Job Candidates Question Why You Background Check? Here's What to Say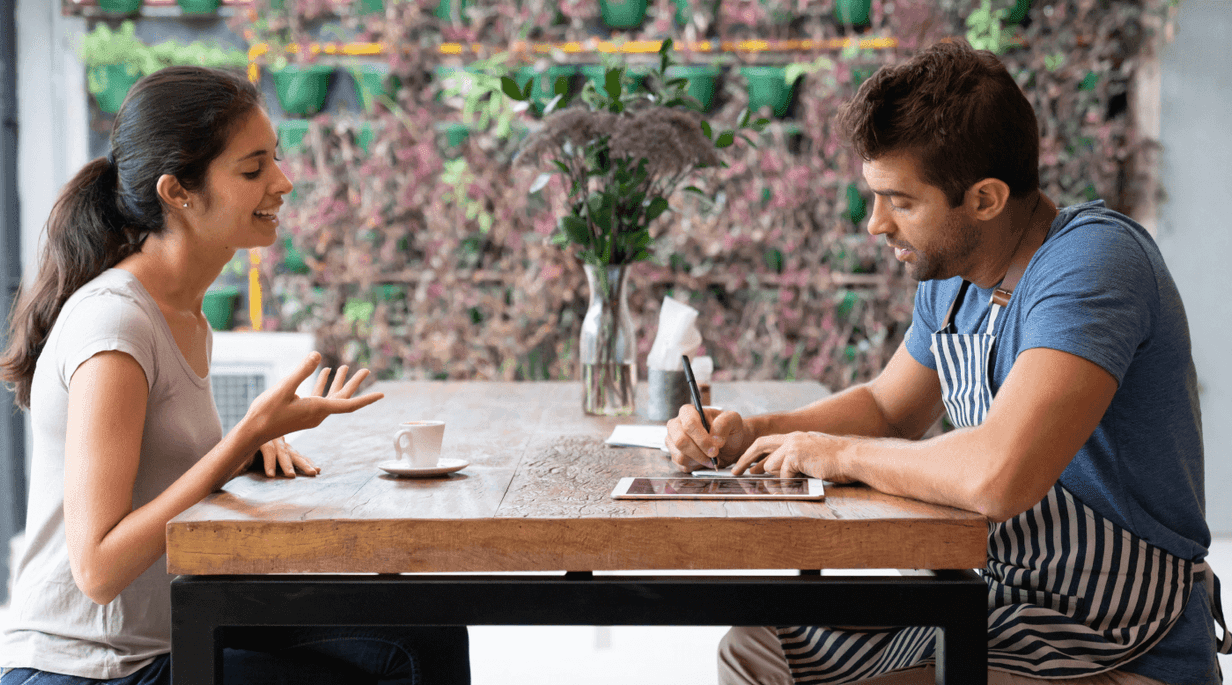 It's a job seeker's market, and employers hoping to compete for qualified workers must offer a great candidate experience. But they also need to conduct background checks, which candidates may find intrusive. Here's what to tell applicants who ask why you're doing a background check—and how to ensure your background screening process helps create a positive candidate experience.
---
If background checks are part of your hiring process, your candidates may have concerns about why a background check is necessary. They may think they're being singled out, or that you're looking for a reason to rescind your offer of employment. 
It's important to make sure your organization's background check policy is applied fairly to all candidates. The policy should be implemented consistently to eliminate bias in your hiring decisions, which includes setting up guidelines for the type of screenings your company will conduct for different employee levels or roles. For example, two candidates applying for the same position should have the same background checks run. It is considered a best practice to screen all prospective employees after a conditional offer is made and screen all current employees at predetermined intervals to ensure consistency.
It's equally as important that your background check policy complies with federal, state, and local laws. This includes compliance with the federal Fair Credit Reporting Act (FCRA), and any applicable state and/or local fair hiring and ban-the-box laws. 
Put Your Candidates at Ease
It's important to assure your candidates that background checks provide benefits for everyone—the organization, the workplace and employees, and the customer. 
To help alleviate candidates' concerns about the background check process, following are sample responses to common questions about why background checks are an important part of the hiring process. Of course, you'll want to tailor these sample responses to meet the needs of your own organization and hiring process: 
Q: Why do I have to consent to a background check?
A: Conducting background checks helps us make informed hiring decisions and verify the credentials of candidates joining our team. Background screening is part of our company's hiring policy and helps us create a safe work environment for everyone.
Q: Was I selected? Does everyone have to consent to one?
A: It's part of our company policy to conduct background checks on each candidate. To ensure fairness, we ask all candidates to consent to a background check, which means no one is singled out. 
Q: Are you looking for something specific in the check?
A: We search for criminal records and may also verify information on past employment and education. Our priority is protecting our company, employees, and clients, and background check information helps us do so. We want to ensure that potential employees do not have a history that could affect their ability to do the job we're hiring for. We also want to ensure new team members won't create unreasonable risk to property, or to the safety or welfare of individuals or the general public. In accordance with EEOC guidance, we consider the individual circumstances of each candidate's criminal history as it relates to the specific role we're hiring for. 
Q: Will I be able to see the results?
A: Since we use GoodHire as our screening provider, when your background check results are returned to us, you will automatically receive an email from GoodHire with a link to view them online.
Further, if we decide to take adverse action based on the results of the search, we will send you a copy in accordance with your consumer rights. If you live in California, Minnesota, or Oklahoma, there will be an option to request a copy of your background check during the consent process that you will undergo before we run the check.
Q: What if I want to explain something?
A: In accordance with EEOC guidance, we consider the individual circumstances of each candidate's background check results as it relates to the specific role we're hiring for. You are welcome, but not required, to provide context for anything in your criminal history. 
To make this process easier, our background check provider, GoodHire, has a feature called Comments for Context that allows you to explain, in your own words, any alerts that are returned so we can better assess your situation. 
Create a Positive Candidate Experience
It's natural for job candidates to be nervous about background checks. After all, having a potential employer dig into your personal background can feel invasive. That's why GoodHire works hard to put job candidates at ease when we conduct background screenings for employers. Here's how we deliver a positive candidate experience:
Consistent, clear communication
GoodHire's background screening process starts with a friendly email that tells your job candidates what to expect. You can customize this message to fit your brand or even personalize it for each candidate. Once the candidate consents to the screening, GoodHire tells them when to expect results and keeps them up to date about the progress of their screenings.
Easy, intuitive process
Candidates can quickly and easily complete their part of the background check process from the device of their choice. GoodHire's user-friendly workflow leads job candidates step-by-step through the process, minimizing questions and frustration.
Help at hand
GoodHire directs candidates to our Candidate Help Center for answers to common questions about background checks. Candidates who need additional help can contact our US-based support team for friendly, live assistance. Your candidates can call us, not you, saving your HR team time and hassle. 
Transparency at every step
Unlike some background screening providers, GoodHire automatically sends candidates a copy of their background check results. Candidates who believe the results are inaccurate can file a dispute with just a few clicks. To enhance background screening accuracy, GoodHire combines high-quality data with proprietary automation and expert human review. As a result, GoodHire's dispute rate for criminal records—the ratio of disputes found to be legitimate compared to the total number of background checks—is an industry-leading 0.06%. Reducing the frequency of disputes helps prevent any disruption in your hiring process, accelerating your time-to-hire.
Open dialogue
Adding context around criminal history gives job candidates with criminal records a chance to explain their side of the story, including any evidence of rehabilitation since the offense. It also helps you conduct the individualized assessment of criminal offenses that EEOC guidelines recommend. Candidates can simply log in to their screening results and use GoodHire's Comments for Context feature to add comments or upload supporting documents providing more information around the offense. As the employer, you can easily request comments from candidates, too. 
A Better Background Check Experience for All
The background screening provider you choose can make or break your job candidates' experience. A better candidate experience is one of the top five reasons hiring managers select GoodHire over other providers. Ease of use, faster turnaround, better pricing, and integration with popular ATS systems round out the list.
GoodHire offers more than 100 types of background checks, including drug screening, criminal background checks, employment and education verification, professional reference checks, MVR checks and credit background checks. We've got you covered with every screening option you need to help build a team you can trust and create a safe work environment for all. 
No matter which types of background checks you conduct, we make the process fast, intuitive and easy for job candidates, helping your company make a great first impression.
disclaimer
The resources provided here are for educational purposes only and do not constitute legal advice. We advise you to consult your own counsel if you have legal questions related to your specific practices and compliance with applicable laws.
---