TechValidate Survey Shows How Customers Benefit with GoodHire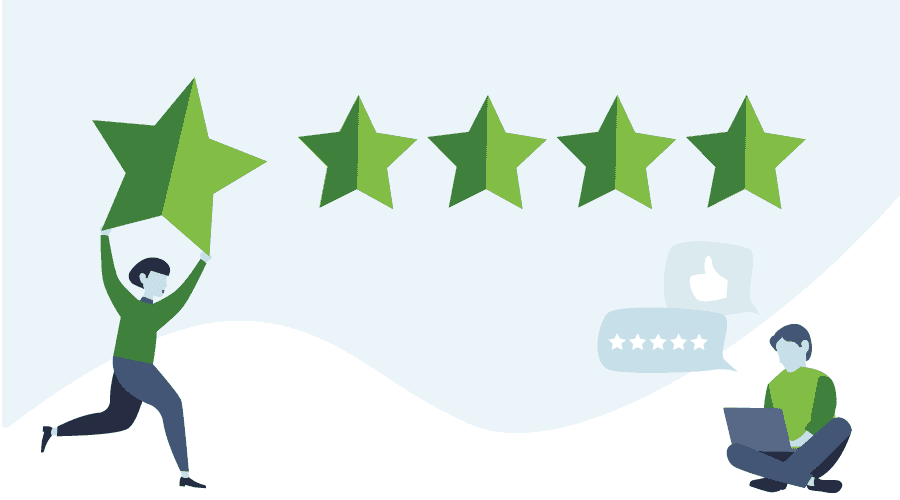 New survey results by independent research organization TechValidate show businesses of all sizes benefit from using GoodHire's background screening platform. After switching to GoodHire, customers experienced faster turnaround times, faster background check processing, and faster time-to-hire compared to their previous services.
Learn more about the benefits customers enjoy with GoodHire.
---
New survey results by TechValidate, an independent research organization, show why small and medium-sized businesses, as well as large enterprises, select GoodHire for background checks, and how they benefit from using GoodHire's platform and services. 
Understanding customers' experiences using GoodHire, and how they rate important platform criteria, are key to our efforts to delight customers and provide simply better background checks. Which is why the results of this survey are especially insightful. 
We've included some highlights from the survey below. Be sure to check out the infographic for more insights and to see what customers are saying about GoodHire. 
Challenges with Other Background Check Providers
Respondents shared the top challenges they faced with other background check providers they've used.
48% say they struggled with slow turnaround times
31% report dissatisfaction with poor customer service/support
19% say high pricing was a challenge
Top Benefits of Partnering with GoodHire
After switching to GoodHire, the survey results show customers experienced improved background check processing times and faster time-to-hire compared to previously-used services. 
63% of customers say they experience faster turnaround times
57% of customers report processing background checks faster
51% of customers say they benefit from faster candidate hiring/onboarding
Confidence in Fair & Accurate Results
While faster turnaround times and better pricing are important criteria for evaluating background check service providers, users also recognize that a compliant background check process and reliable results based on high-quality data are imperative. Using GoodHire:
67% of customers report feeling more confident that their organization is compliant with background screening laws
64% feel more confident that their background check results are accurate
58% say GoodHire helps ensure that screening policies are applied consistently across their organization
We Continue to Delight Our Customers 
At GoodHire, "Customer Delight" is one of our seven company values, and we keep this value top of mind in everything we do. From our customer-facing Support and Success teams, to back-end engineering, we work hard to deliver products and services that delight customers by meeting and exceeding their expectations. 
We appreciate the positive feedback from our customers, and we're excited to share the survey results. If you'd like to learn more about how customers of all sizes use GoodHire, we invite you to read our Customer Stories and see how companies like Renewal by Andersen, Gale Healthcare, and SAFE Management benefit from our platform. If you're ready to learn how you can benefit from simply better background checks with GoodHire, schedule a demo. 
Disclaimer
The resources provided here are for educational purposes only and do not constitute legal advice. We advise you to consult your own counsel if you have legal questions related to your specific practices and compliance with applicable laws.
---