When To Use A Canada Background Check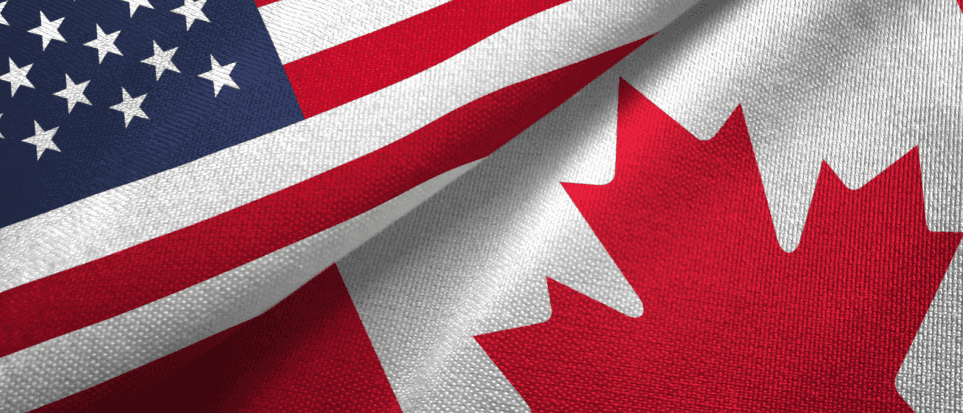 If you're hiring employees outside the US, you should know that international background checks typically take longer than screenings for US-based candidates.
Learn how long international background checks take, including Canada background checks and overseas background checks, and why working with GoodHire can help you complete international background checks quickly while remaining compliant.
---
Over the past few years, more US companies are turning to Canada to expand their business and tap into new talent. Major companies like Twitter, Amazon, Facebook, and Google have opened offices in cities like Waterloo, Toronto, and Vancouver, citing reasons like:
Rapidly-growing tech markets
Diversity
Lower salaries
Convenient international location
Access to talented, educated employees
But as more US employers take their business across the border, it can cause complications in the hiring process when it comes to conducting consistent, thorough pre-employment background checks.
Screenings for Canadian candidates are considered international background checks. As a result, employers must adhere to different rules and regulations while running background checks.
Here's what you need to know about , how to do a background check on someone in Canada, and what to expect when it comes to criminal background checks in Canada, employment background checks in Canada, and more. 
When Job Candidates Live In Canada 
For organizations hiring Canadian employees (or looking to expand your global recruiting), you may not have access to all of the same screening options as you would for US candidates. However, you can still run thorough employment background checks in Canada—and you should—for a these reasons:
To adhere to your company's screening policy (and ensure it's consistent company-wide)
To hire the most qualified candidates
To protect current employees, and
To minimize risks to your company in all of its locations
Here's a breakdown of the types of background checks employers may conduct for candidates in Canada.
Canada Criminal Background Check
Called the Royal Canadian Mounted Police (RCMP) Criminal Record Check, this screening is a criminal record search performed against the RCMP's Canadian Police Information Centre (CPIC). But before that can happen, candidates must pass an Identity Verification.
First, for the Basic Identity Verification, candidates answer questions generated from their credit file. They have to have an established credit history in Canada to pass this type of verification successfully. However, if candidates fail basic verification, they must do what's called an Enhanced Identity Verification, which includes using the candidate's photo identification to confirm their ID.
From there, the RCMP Criminal Record Check can move forward, during which candidates are asked to provide information about convictions on their record. The CPIC database is then checked to determine whether the results match the information provided by the candidate.
GoodHire offers Canada Background Checks as an add-on service, making it easy to screen international candidates when you need to. TALK TO SALES
Canada Motor Vehicle Records Search
To conduct this screening, Canadian candidates will have to provide their license number and province. From there, complete driving records can be pulled, and can provide information about:
Traffic citations
Accidents
Points on a candidate's license, and
Vehicular crimes
Canada Employment Verification
For Canadian candidates, employers can verify previous employment information through an Employment Verification. This confirms previously held positions, dates employed, and job titles provided by the candidate. Why is this important? It helps ensure candidates are being honest on their resumes and have the experience necessary for the position.
Canada Education Verification
Like Employment Verification, Education Verification confirms a candidate's academic history, including attendance dates, majors, and degrees earned at higher-level educational institutions (excluding high schools). This verification isn't limited to just Canadian schools—a candidate's education can be verified from institutions all over the world.
When A Job Candidate Previously Lived, Worked, Or Studied In Canada
There are a couple of additional instances in which an employer should consider a Canada Background Check. 
If a US-based candidate has international experience from Canada on their resume: In this instance, employers can run an International Employment Verification and an International Education Verification. These screenings confirm a candidate's work or education history (or both) while they were living in Canada.
If an international candidate is currently living outside the US or Canada: If the candidate has listed work or educational experience in Canada, employers can conduct International Employment and Education screenings in the country the candidate currently lives in and Canada.
Conduct Thorough & Accurate Canada Background Checks Through GoodHire
Conducting business in the US and Canada simultaneously presents several benefits for employers. But it's important to remain diligent and compliant in the screening and hiring process while recruiting candidates outside the US.
At GoodHire, we know and understand the nuances of conducting background checks in Canada (and more than 50 other countries, including those in the European Union) to help ensure compliance with international privacy laws. 
What's more, GoodHire can help employers navigate the Canada screening process to ensure they have the correct requirements and documents every step of the way.
Disclaimer
The resources provided here are for educational purposes only and do not constitute legal advice. We advise you to consult your own counsel if you have legal questions related to your specific practices and compliance with applicable laws.
---