Michigan Background Checks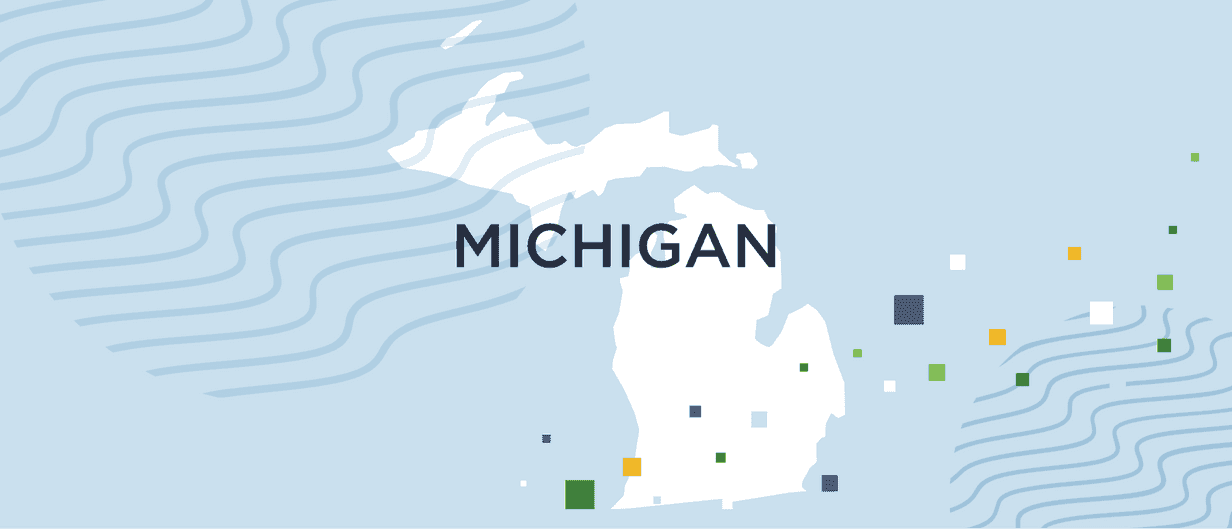 What are Michigan background check and ban-the-box laws?
We update this overview of Michigan background check laws and ban-the-box rules often. But laws change quickly, and we cannot guarantee all information is current. Always consult your attorney for legal advice.
FCRA
District Laws
Ban-The-Box
---
Need To Run A Criminal Background Check In Michigan?
GoodHire Offers State, National & Federal Criminal Background Checks:
Get up & running in minutes
Industry-leading turnaround times
US-based support, available at no extra charge
Get a Michigan Background Check
GoodHire offers affordable easy-to-use screening packages.
get started
---
Fair Credit Reporting Act (FCRA)
In order to set a standard for hiring policies, the federal government created the Fair Credit Reporting Act, or FCRA, which monitors and protects both employers and job candidates.
---
State Laws
Michigan Complied Laws Act 453 – 37.2205a Employer, employment agency, or labor organization; record of information regarding misdemeanor arrest, detention, or disposition; failure to recite or acknowledge information; "law enforcement agency" defined.
Our Take: Employers in Michigan cannot ask for, assemble or keep information on an applicant's misdemeanor arrests, detentions, or dispositions that did not result in convictions. However, CRAs may still report on felony charges that have not yet resulted in conviction or dismissal.
Ban-The-Box & Fair Hiring Laws
---
LOCAL LAWS — PUBLIC AND PRIVATE COMPANIES
No statewide ban-the-box or fair hiring laws exist for Michigan. See which counties and cities have local ban-the-box and fair hiring laws.