Does A Credit Freeze Affect Employee Background Checks?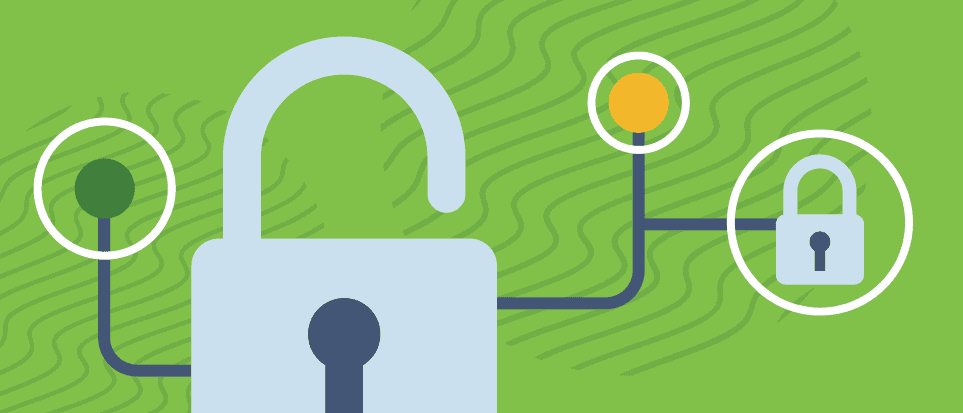 What happens when an employment credit check reveals a credit freeze? Used to protect an individual's credit and identity, a credit freeze may cause delays in background screenings. Learn how to keep credit freezes from hindering your hiring process.
---
When employers do thorough screenings for potential job candidates, there are several factors that can potentially impact the results of background checks—like criminal histories, driving infractions, failed drug tests, and more. But there is one unique type of issue that may come up during an employment credit check that both employers and candidates may not be aware of: credit freezes.
What is a credit freeze? And does a credit freeze affect background checks? GoodHire is sharing what you need to know about credit freezes and their impact on background checks during the hiring and screening process.
What Is A Credit Freeze?
In simplest terms, a credit freeze (also known as a security freeze) restricts access to credit reports—either temporarily or long-term. Consumers can freeze and unfreeze their credits fairly quickly (usually within days) with the three major credit bureaus: Equifax, Experian, and TransUnion. 
When a credit freeze is in place, lenders, companies, employers, or third-party services conducting credit checks won't be able to view the consumer's credit reports until the consumer unfreezes their credit—this includes employment screening providers running checks on job candidates.
Credit freezes are typically done voluntarily by consumers to make it more difficult for their personal and sensitive information to be stolen—and for a good reason. In the US, 33% of adults have experienced identity theft, which is more than twice the global average. And while the total number of data breaches fell in 2020, the number of personal records compromised in those breaches jumped 141%.
---
More Than 100,000 Employers Trust GoodHire For Better Background Checks
Contact Sales
---
When breaches happen, it's not uncommon for consumers to temporarily freeze their credit to protect themselves and their personal information. However, a credit freeze doesn't necessarily prevent people from becoming victims of mistaken identity or identity theft; instead, it's to protect stolen data from being used to open new accounts or commit fraud.
For example, someone may freeze their credit if there has been fraudulent activity on their accounts or their sensitive information was exposed in a data breach. Even though they won't be able to get approved for anything requiring a credit check (like a loan or credit card), it prevents identity thieves from opening new accounts under the stolen name. 
While credit freezes don't impact credit scores, what does it mean when applying for jobs? And how does a credit freeze impact background checks?
Does A Credit Freeze Affect Background Checks?
A credit freeze may delay the results of an employment background check if the screening package includes an employment credit check. 
There are certain industries and companies that deem it crucial to perform credit background checks for employment on candidates—especially those who apply for positions that handle large amounts of money, make financial decisions, and access financial assets and transactions. Some industries even require credit reports on candidates, like financial and trading services. 
Why? Credit background checks give you insight into a candidate's own financial obligations and responsibilities—like how they've managed credit and bill payments, their credit-to-debt ratio, past bankruptcies, and more. That way, you can be confident you're hiring candidates who have demonstrated financial responsibility and integrity based on more than just a resume and cover letter, but from reliable credit records. Credit background checks may also reduce a company's risk of theft or embezzlement by the employee, as well as mitigate the risk of negligent hiring lawsuits.
If a candidate has a credit freeze on their file, it can affect employee background checks because the screening service that is running the check (an accredited consumer reporting agency such as GoodHire) can't access the candidate's credit file as part of a credit background check. The credit freeze can cause unnecessary delays in the screening and hiring process. 
Thankfully, both employers and candidates can mitigate this type of hurdle. As an employer, you must follow the Fair Credit Reporting Act (FCRA), which requires disclosure, authorization, and consent from candidates to run a background check, including a credit background check for employment. That means candidates will be made aware of (and able to provide consent to) a necessary credit background check.
If a candidate has a credit freeze in place, you can work with them to determine a time frame in which the screening will take place and they can temporarily unfreeze their credit. In some cases, a candidate can provide the screener with a PIN to complete their credit report. Once the screening is complete, results are returned, and the candidate is notified of the results, they may place a freeze back on their credit file, avoiding any obstacles or unnecessary delays during the employment screening process.
Get Accurate & Compliant Credit Background Checks With GoodHire
While credit freezes may impact employee background checks, that doesn't have to be the case. With GoodHire's step-by-step workflow, you will be navigated through the credit background check process every step of the way. This process will assess whether your company meets GoodHire's specific eligibility requirements to conduct credit background checks, while helping you remain compliant with federal, state, and city regulations throughout the screening process.
Disclaimer
The resources provided here are for educational purposes only and do not constitute legal advice. We advise you to consult your own counsel if you have legal questions related to your specific practices and compliance with applicable laws.
---